Saudi royals; the words immediately bring to mind a picture of prosperity, glittering gold, gilded palaces, and soirees on mega yachts. Plebian acts like home maintenance, stained carpets, and soiled gardens are a fry car from Saudi royal reality, but is it? Princess Fahdah Husain Abdulrahman Al-Athel and her ex-husband, Prince Faisal Bin Abdullah Bin Abdulaziz Al Saud, depicted an unseen, unheard side of the regal life that does involve the aforementioned. Per Bloomberg, these two Saudi royals were at odds over their Beverly Hills mansions. They were at loggerheads over who would replace stained carpets and sagging landscaping at the once-luxe compound so it could be sold. The estranged couple owned the 18-bedroom Beverly Hills home sitting on a massive 2.3-acre property in the gated Beverly Park community.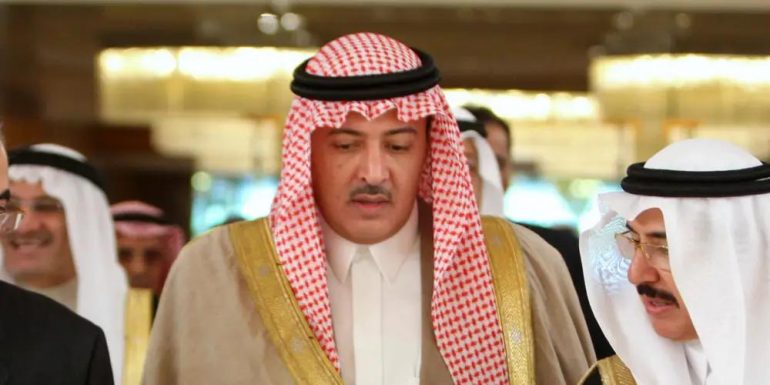 The couple that split in 2016 purchased the 27,000-square-foot structure in California in October 2011 for $16.8 million. Since then, this holiday home has become a simile of their failed marriage and fallen into dilapidation. "The landscaping is mostly dead, the pool is empty, and the water lines emptied," the princess' attorney said in the filings. "Much of the carpeting throughout the property was stained, damaged, or generally unusable." The Saudi princess wanted the Delaware judge to order the prince to sign a contract to get the work done.

Prince Saud, however, was aiming to thwart her efforts to sell the property until they decided how to split up the proceeds. He even demanded back the $41 million lent to refurbish the estate as the former princess "was grossly negligent in failing to maintain the property," per the prince's lawyers in the suit. According to court filings, the house was listed for sale for about $20 million, but not without the warring couple clashing all over again over who had the right to sell the compound.
Details of the plush Beverly Hills holiday home of the Saudi royals-
Prince Faisal, the son of the late Saudi King Abdullah, bought an 18-bedroom Beverly Hills compound in a billionaire-filled gated community. The lavish estate set in 2.3 acres was purchased for nearly $17 million through a Delaware company in a prominent neighborhood. The Beverly Park Lane included actor Mark Wahlberg, Platinum Equity fund CEO Tom Gores, and former San Francisco Giants slugger Barry Bonds as residents. The 27,000-square-foot Tuscan-style manor exhibited hi-tech audio-visual systems and $1.3 million of exterior lighting, furnishings, and accessories. These fixtures and improvements catapulted the mansion's value to a cool $34 million on some real-estate websites. However, Prince Faisal's utterly ignorant former wife failed to maintain the property, hurting the complex's value.
From sagas of love and passion, the world today is entertained by stories of repairs and compensations.