That Louis Vuitton is the leading name in luxury is not unknown. Like a magic wand, Louis Vuitton transforms its products into exquisite pieces of luxury. In fact, Louis Vuitton and luxury are today synonyms. So we commend the Tourism Development and Investment Company (TDIC) who has decided to hire the expertise of the famed luxury brand Louis Vuitton to build a 168,000 square meter luxury mall on Saadiyat Island connecting to Abu Dhabi's three planned mega museums. The developer, TDIC, announced that it had formed a joint venture with L Real Estate, a private equity fund in which the Louis Vuitton owner LVMH is a minority investor. The mall, christened "The District" mall, is touted to become one of the biggest malls in UAE and would form a triangle between the three museums.



The mall is expected to house more than 550 stores, many of which would be outdoors. The retail destination would be home to all types of stores from luxury and fashion brands, department stores, home furnishing chains to art galleries and family entertainment venues.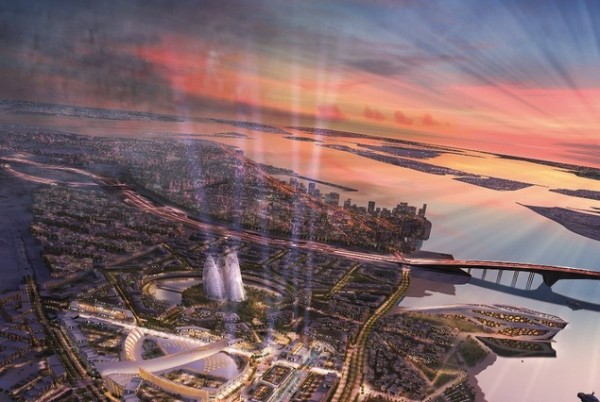 The three-story mall would be classified into four zones. Three of the four – Luxury Street, Canal, and Main Street zones – would be located outdoors on two levels. Luxury Street is expected to boast of elite fashion stores, while Canal would include cafes and restaurants next to a canal opposite the Guggenheim. The Main Street zone would include stores and outdoor cafes.

L Real Estate, specializing in luxury shopping, will collaborate with TDIC to develop the mall on a 17-hectare plot of land in the new cultural district. The construction for the mall is expected to begin in 2014, and it is expected to be completed by 2017 to coincide with the opening of the Abu Dhabi Guggenheim Museum.