The films of Steven Spielberg, a three-time Academy Award-winning director, have grossed more than $10.1 billion worldwide. And now his 282-foot-long superyacht is set to get him a staggering $160 million. Hollywood heavy hitter Steven Spielberg took delivery of Seven Seas in 2010, named after his seven kids and his former wife, actress Kate Capshaw. The mansion-sized yacht was built by Oceanco and featured four decks, 45,000 gallons of freshwater, and a 77,000-gallon fuel tank with a range of up to 5,200 miles. According to online marketing materials, Seven Seas was built to the owner's exacting specifications with interior design and décor by Nuvolari & Lenard and Molly Isaksen. Take a look at the synonym of opulence: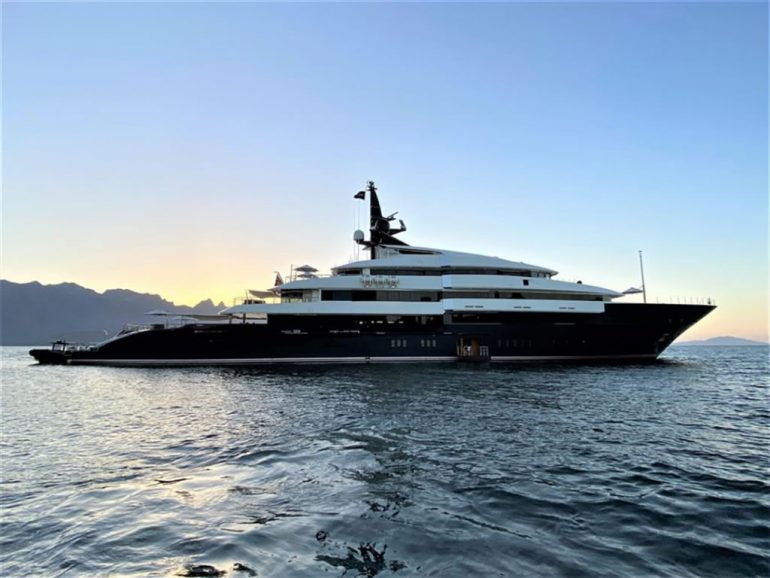 Not only is the yacht equipped with a swimming pool, multiple spas, a total of 17 televisions, and easy-to-control smart-home technology, it takes a crew of 28 people for smooth functioning.

The wood-paneled main saloon is located next to the owner's suite and easily the ballroom's size. The area houses multiple seating arrangements, a large TV, and a bar with Guinness on draft.

This is the superyacht Seven Seas dining room, consisting of floor-to-ceiling glass that slides open to a teak deck perfect for alfresco pre-and post-dinner cocktails.

Space is no issue even in guests' cabins that are roomy with ample wardrobes, desk space, and a private bathroom.

The owner's suite, aka where Steven Spielberg slept, imagined, and planned, comes with a private office/study. It is a full-beam stateroom with various seating areas and an extensive dressing room filled with built-in wardrobes and a bathroom.

The bathroom of the owner's suite is the size of master suites, as seen in less opulent yachts. The grandeur of the seven seas is truly incomparable.

One of the standout amenities is the ship's state-of-the-art screening room, complete with plush sofas and a baby grand piano.

Guests can lounge about on cushioned loungers around the swimming pool.

For fitness freaks who wouldn't want to skip their daily workouts, the luxury vessel is fitted with a fitness room and spa complete with a massage room, sauna, and steam room.
[Via – Dirt]