Many would imagine with the seizure of the $600 million megayacht Dilbar, Russian oligarch Alisher Usmanov's sailing days may be behind him. But the early Facebook investor also owns a $300 million yacht, 'Alaiya,' and has managed to keep it away from the claws of authorities. The elegant 365-footer was cruised to Male, Maldives, back in May to prevent being taken.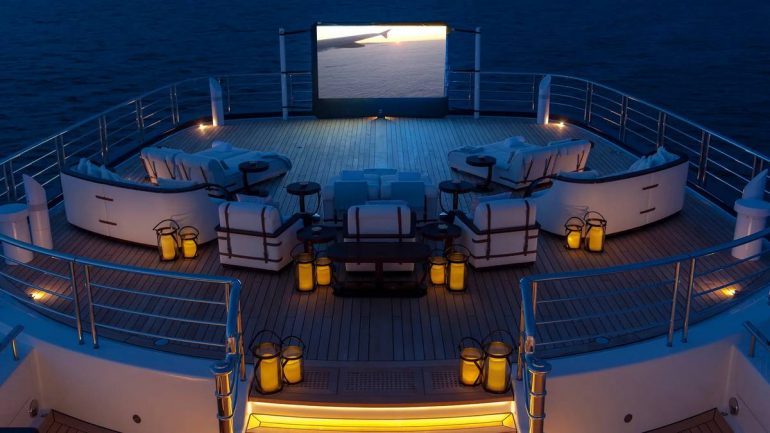 At the time, Alaiya's destination was mentioned as 'Armed Guards,' a technique used to mask the destination and deter pirates. After going dark for weeks, in June, motoryacht Alaiya reappeared in the port city of Palaio Faliro, Greece, according to MarineTraffic. Interestingly, the vessel reappeared in Europe instead of Turkey, Russian or friendlier shores. Despite being difficult to prove ownership, this stunt surely put the luxury vessel in direct threat of getting seized.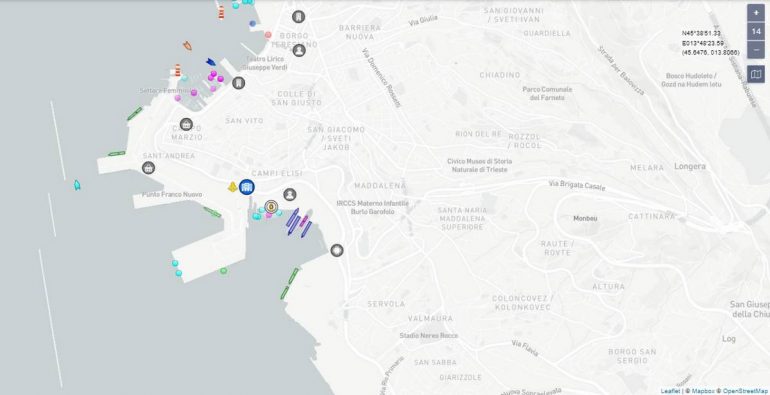 The authorities seem to be bad at this cat and mouse game with Usmaov's Alaiya as it has been spotted at Port Trieste, Italy, as spotted on MarineTraffic and assumably might head to a safe haven. Alisher Usmanov's prima donna, 500-feet superyacht Dilbar too, was on a move to Bremen from the Blohm + Voss shipyard in Hamburg. A sea of 60 officials raided the luxury vessel to seek further proof of money laundering and tax evasion.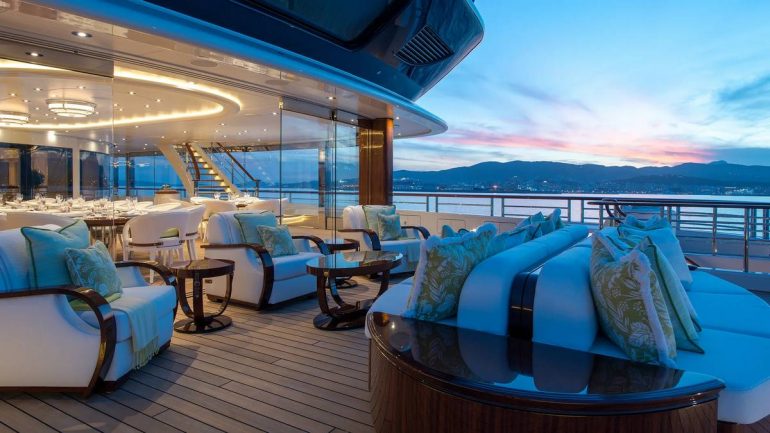 The gorgeous Alaiya, a Lürssen wonder, was launched in 2019 at the Monaco Yacht Show..

This striking six-decker has remarkable interior and exterior design penned by the very famous Winch Design. Alaiya superyachts interiors set it apart from others with opulent features like the use of Calacatta Vogli marble to posh 24-carat gold ceiling profiles, marble staircase, and gold handrails, a cinema, a gym, a Parisian-inspired tea room, a helipad, and a spacious beach club with a spa.