If the Boeing 787 took away your breath, then the new stunning and very bright Boeing 747-8 will have you gape. It redefines comfort and air travel to a much higher level and is already being bombarded with bookings. The new flight features a suite with a fully-flat bed, a comfortable armchair, and a personal television. No more can one annoying fellow passenger make your trip a nightmare. There is a lounge area inside the main cabin area for travelers to laze during a really long journey. There is also a VIP lounge deck with more cushions and chairs. What is stunning is the wine collection on display that one can choose from to sit back and enjoy (when there isn't too much turbulence).
More images after jump

Coming to luggage space, Boeing wants to follow the example of its predecessor 787 with the idea of making large spaces enough for everyone's bags to fit in. The Boeing 747-8 also comes with new corporate colors – red, orange, and white, a leap from its former blue and white theme. A fascinating feature of the plane is its ceiling, which will allow people to believe that it is taller and wider – will help clamp claustrophobia. This is done with LED lighting making the ceiling look like a sky. The new plane should be ready for delivery by spring and start taking passengers by December if all goes as planned.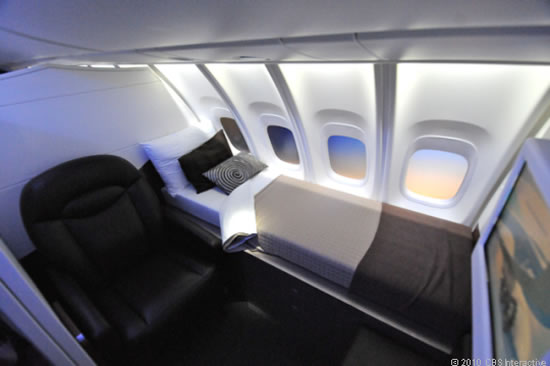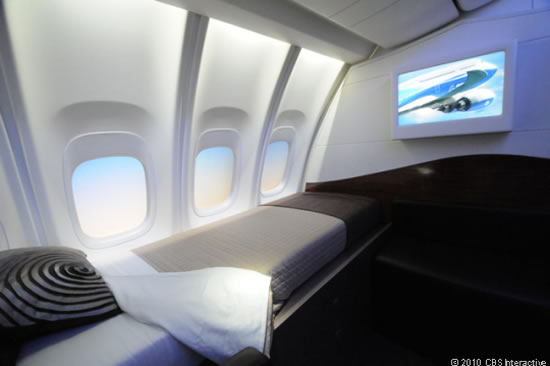 [Cnet]