The uber-stylish Bentley Mulsanne just got a protective makeover. The Carat Security Group, one of the world's leading armor manufacturers, remodeled the elegant Bentley Mulsanne. There has been a constant demand from affluent countries for armored Bentley cars. Though, there are some armored cars like Toyota Sequoia, Mercedes Benz S 600, and Jaguar XJ available in the market. But then again, the Bentley Mulsanne defines the ultimate extravagance. The armored Mulsanne is called Paragon by Duchatelet and is available in both standard and extended versions. One of the finest security vehicles yet, the extended version is 45.2 inches (115 cm) longer.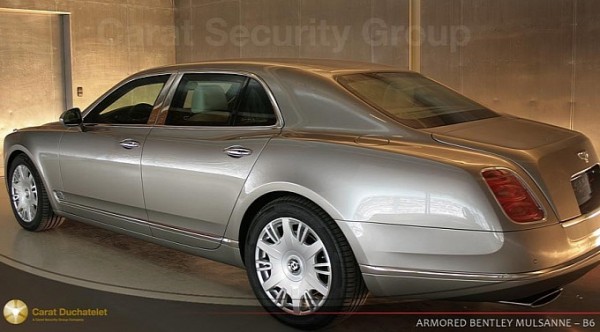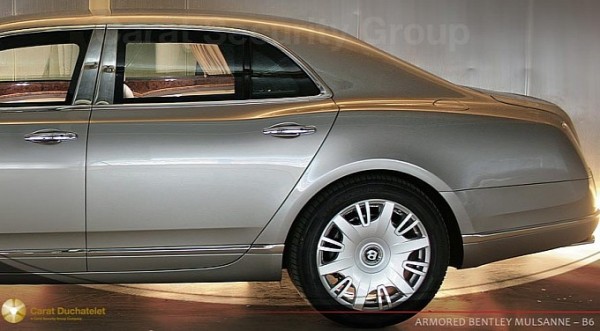 It comes with standard B6 ballistic protection and 39 mm bulletproof glass. The car also comprises a fire suppression system, run-flat tire system, and fuel tank protection.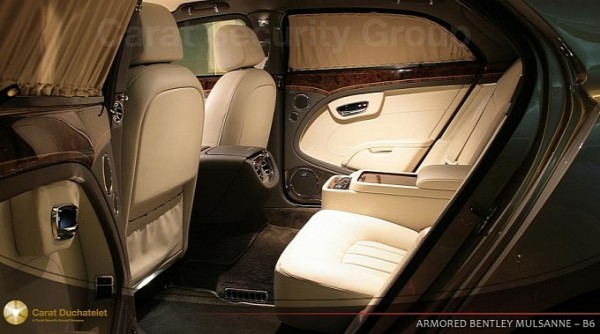 To extend its luxury quotient Carat Security has also included a raised roof option, custom interior, an exterior loudspeaker system, and even police sirens and lights.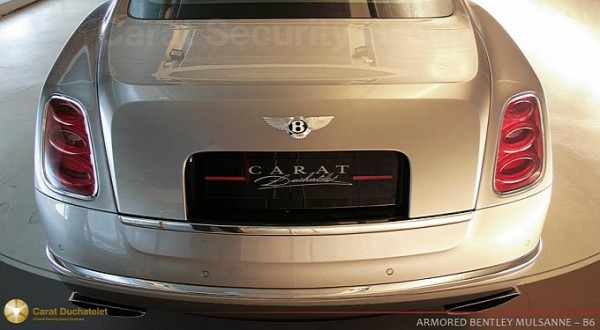 The Bentley Mulsanne is definitely a great example of luxury meets security. Contact Carat Security for the price and more details.
[Car-At-Security Via Autoevolution]