After Lamborghini and Ferrari, it's now Aston Martin that would join the luxury car brigade owned by the Dubai Police. As it is, the Dubai Police only performs extravagant fiats in the world of boisterous luxury. The maxing factor in this bit of news is that the Aston Martin edition that the Dubai Police is known to add to its booty – a $3 million worth Aston Martin One 77 from the 'Q' Aston Martin Programme (that's one among the seven cars available in the world!).

The Dubai Police would soon be showing off their accumulated set of the super fleets at Dubai's largest travel and tourism exhibition scheduled at the Arabian Travel Market (ATM) at the Dubai World Trade Centre from the May 6 to May 9. And Dubai, we want you to know that we have our eyes and ears open to witness this.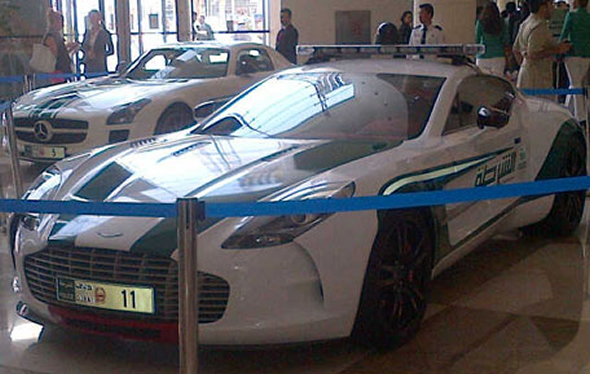 The Dubai Police already has Chevrolet Camaro, a BMW 5 series, a Lamborghini Aventador and a Ferrari FF, and three news cars would be added to this fleet and they are Aston Martin, Bentley and Mercedes SLS.