The bond of the billionaire Barclay brothers was the stuff of movies until it wasn't. British tycoons Sir David Rowat Barclay and Sir Frederick Hugh Barclay, worth nearly $8.4 billion, owned The Daily Telegraph and Spectator magazine, alongside London's Ritz Hotel and more. Among several glittering assets like a $60 million Gothic Castle on Brecqhou Island and a Sikorsky S-76A helicopter, they also owned a luxury vessel, the $30 million Lady Beatrice, launched in 1993 by Feadship. Over the years, the family went from being intensely private to washing their dirty laundry in public unabashedly. These disputes involved their offspring and also the elegant ship, Lady Beatrice. Read to learn more-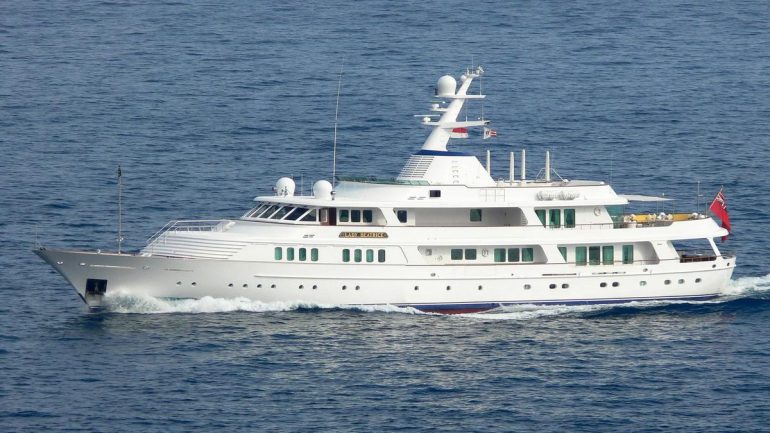 Lady Beatrice, elegant as they come-
The 197 ft. Feadship motoryacht got her name from the mother of the Barclay brothers. She was designed by Frits De Voogt, who also completed her naval architecture. Her interior was designed by Bannenberg Designs and can be described as tasteful and relevant even after all these years. The custom-built superyacht is driven by a pair of diesel Caterpillar engines that grant her a top speed of 18 knots. With a gross tonnage of 970 and a 35-foot beam, she isn't the biggest superyacht but comfortably sleeps 16 guests in 8 well-appointed cabins.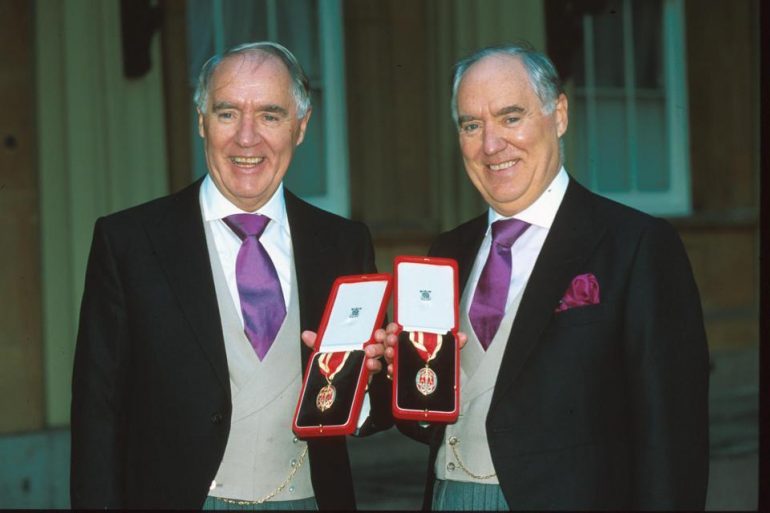 Major fallout between the billionaire brothers took place on Lady Beatrice yacht –
Forbes published that a source loyal to the Frederick camp revealed that the once inseparable twins decided on a yacht, The Lady Beatrice, somewhere in the Mediterranean Sea nearly 30 years ago to allegedly combine their four heirs by equally splitting ownership of the family's assets. Several years later, the same rich and powerful identical twins, who once lived harmoniously in a castle in the Channel Islands, came to blows on their co-owned luxury yacht over who got control of their U.K. business empire, per Fortune. "They were punching each other," Hiroko Barclay, Frederick Barclay's ex-wife, said in court.

Lady Beatrice also got involved in Frederick Barclay's divorce battle-
Hiroko Barclay wanted to drag Frederick Barclay to prison over his nonpayment of the 100 million pounds ($120 million) divorce settlement. "Frederick says he cannot pay. He says he has no money. I do not believe him. It is not that he cannot pay, but that he will not pay," she said. A court ordered the billionaire owner of the Daily Telegraph to sell a luxury yacht (Lady Beatrice) and produce the proceeds. What the crafty 86-year-old did was he sold the pleasure craft and keeps the money for himself. "Part of [Barclay's] available assets included a luxury yacht which was on the market for sale," the judge said in his ruling on Wednesday. "I made orders intended to control the sale and the use of the proceeds. He completely ignored those orders, sold the yacht and applied the equity for his own use. I regarded that behavior as reprehensible," shared The Guardian.