Since megayacht Koru, Jeff Bezos's behemoth, set on her maiden voyage, many hooplas were generated, calling the Ocenaco beauty the largest sailing yacht in the world. Yes, it is colossal and a stunning schooner; however, the trophy of the largest sailing superyacht in the world is still held by a Russian oligarch's $600 million Super Yacht A.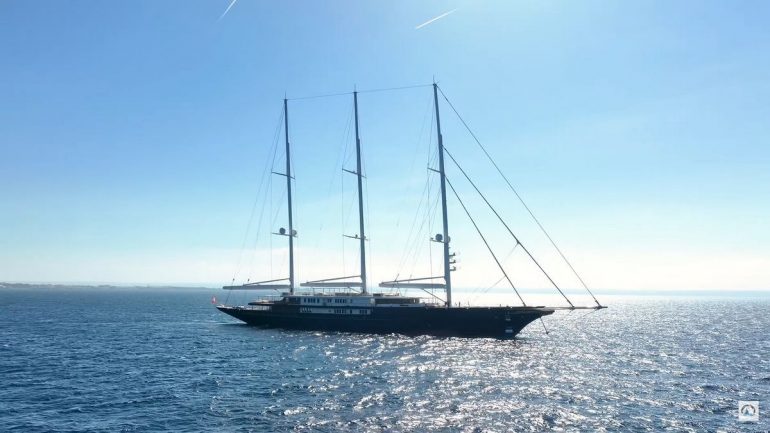 Andrey Melnichenko's Sailing Yacht A stands undefeated with towering masts taller than London's Big Ben. Bezos's pleasure craft is 416 feet long, while Sailing Yacht A is more than 50 feet longer at 468 feet. Another difference is that Koru will sail to the most exotic locations worldwide with her tech tycoon owner. At the same time, the stunning pleasure craft of Melnichenko, seized by the Italian police, rots in a special dry dock at the northern port of Trieste.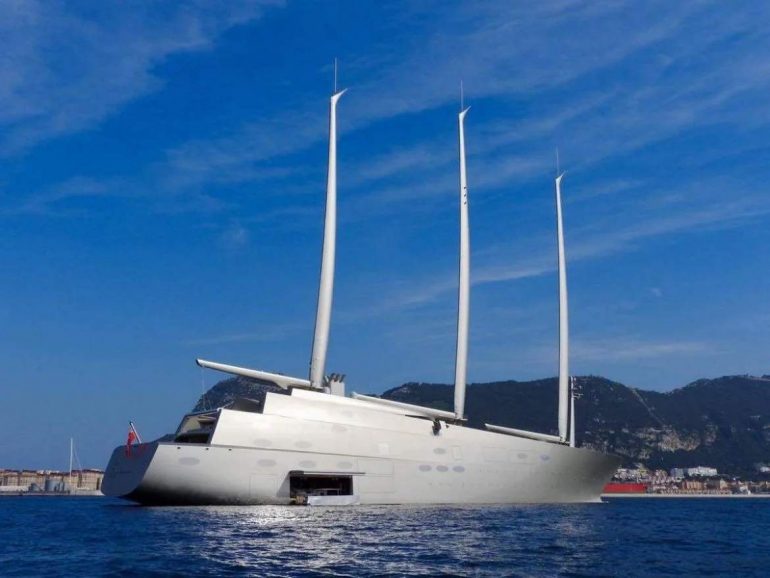 It is melancholic to see an iconic ship wasting away, not just for the affluent owner who owns another superyacht, 'A,' but even for yachting enthusiasts and boat lovers. Why waste an opportunity to herald a beautiful creation? Check the fantastic features of the outstanding Sailing Yacht A below-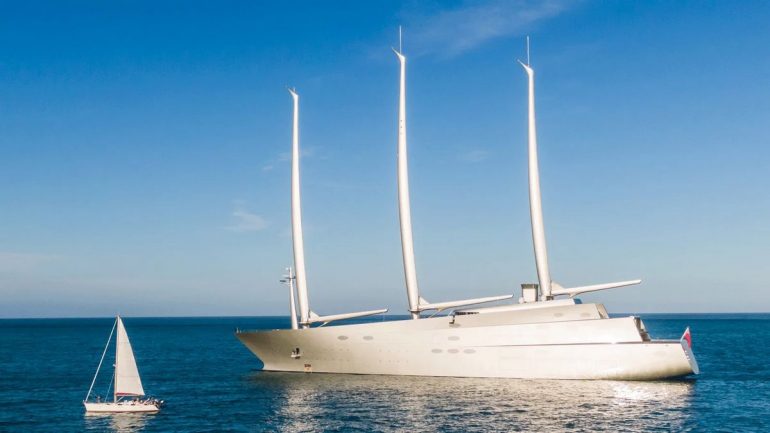 There's something about the gargantuan Sailing Yacht A-
Melnichenko's incredible megayacht is a technical marvel built by Dirk Kloosterman. However, praise goes to Philippe Starck for giving the vessel a personality so unique she is immediately recognizable and instantly intimidating.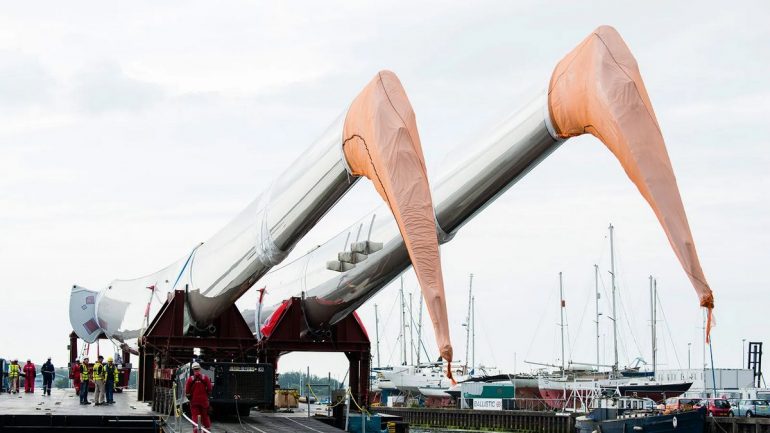 It is not only the size of her 300-foot masts or the lengthy silhouette that sets her apart but the complete package of design, engineering, and wealth coming together to form a floating powerhouse.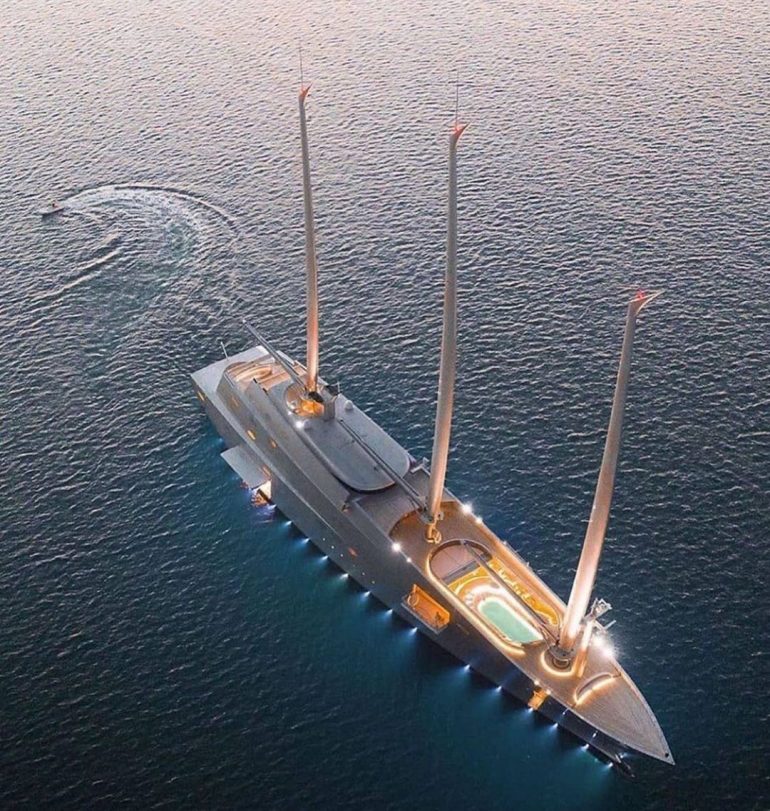 Commissioned in 2011, the vessel took four years to complete and was delivered to the billionaire in 2017 after extensive sea trials. The eight-decker yacht is sheathed in steel and secrecy, looking like a chockfull, oversized tin can. There is more than enough space to catch a breath on board, owing to 24 shell doors in the hull.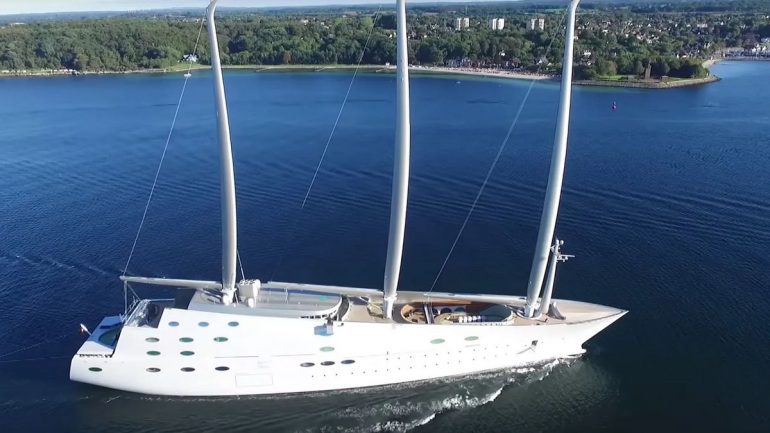 The ship is indeed huge, with an impressive 81 feet beam and a gross tonnage of 12,558 gt. The sails looming higher than the Tower of London and Big Ben can be controlled with an in-boom furling system, something that Bezos's Koru lacked and even landed in the lap of controversy.
Sailing Yacht A sleeps 20 guests in 40 guest cabins serviced by a professional crew of 54. The boat is a hybrid diesel-electric package with controllable pitch propellers called by Project Director Dirk Kloosterman the most challenging assignment of his career. The eight-decker can be maneuvered via multiple elevators and free-floating spiral staircases. There are several garages for tenders and even a submarine, as well as a touch-and-go helipad on the bow.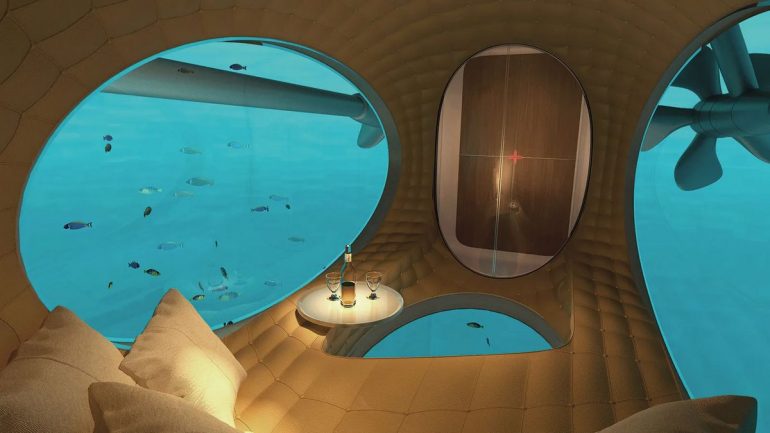 The most incredible area in this floating giant is the one occupying the smallest space- the surreal underwater viewing pod blended into the keel, offering a view of the propellers. The yacht has a top speed of 23 knots and a cruising speed of 19.5 knots, with a range of 6,500 nautical miles.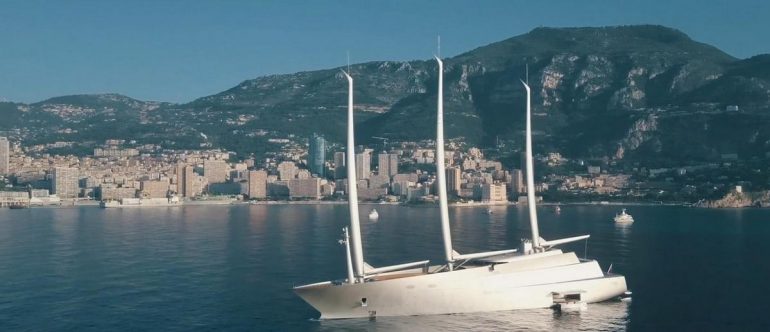 Seizure of Sailing Yacht A-
The vessel that made waves for being the world's largest sailing yacht with bomb-proof windows and rotating beds came into the spotlight yet again for being impounded. After Andrey Igorevich Melnichenko found himself on the EU sanctions, his prized $600 million asset found herself falling far away from his reach.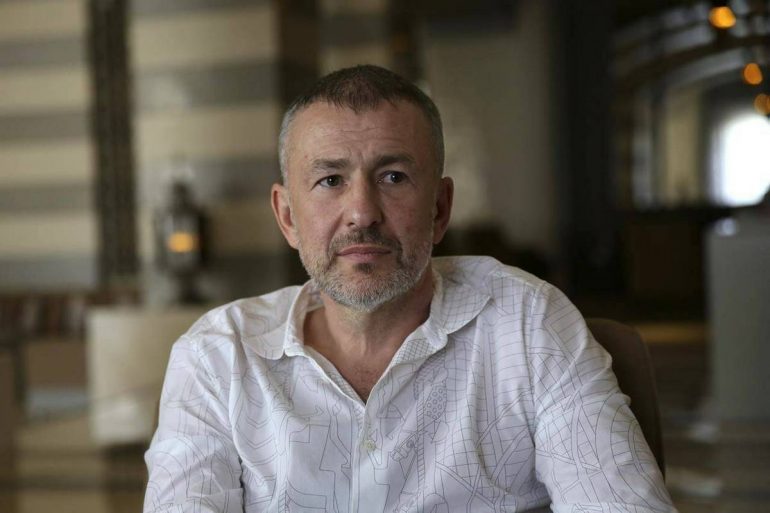 With the owner not claiming ownership, Sailing Yacht A wasted away in Trieste, burdening the Italian government. The boat is setting Italy back by a minimum of $900,000 monthly.