Watched Nightcrawler? Yes, that same Jake Gyllenhaal movie where he totally needs a driving assistant who can fulfill his petty demands. Well, some may have their own Alfred's or aforementioned assistants but it never gets better than having an app that does all of this without risking human error and wages.



Enter the BMW Connected app, a rather handy tool for car owners who love spoiling themselves. The app learns the habits of drivers and predicts driving directions and offers a few other good benefits when it comes to navigation. Presently, the app only caters to Apple users and is yet to make its Android version known. Key features include estimated travel times to the next destination based on the traffic congestions you face. The app will share information from your phone to your car and then also go on to help you with idea parking spots near your destination.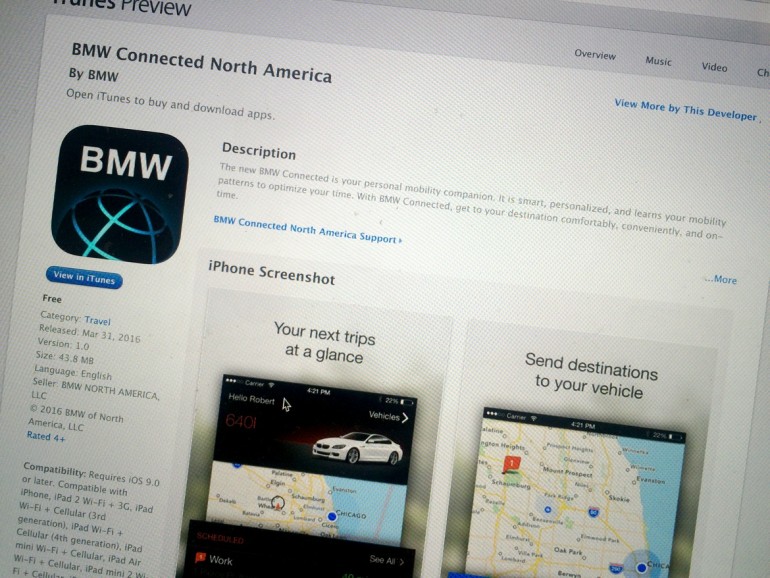 That's not all. The app also synchronizes with your calendar application to pull up specific locations, based on your schedule and the meetings you have lined up. Powered by Microsoft's Azure clould-based platform, the learning abilities of the app will steadily be enhanced. A video during the keynote showcased how the app warns the driver about possible obstacles in the distance ahead.
Like most other car-phone apps, you can lock or unlock doors, sound the horn, control the air-flow within your car and also turn your headlights on with Connected. Now, imagine all this controlled from your wrist thanks to an Apple Watch and you're staring into the future right there.
[ Via : Caradvice ]