8th of July was another great day in aviation history. For only the eighth time since the dawn of the jet age, The Boeing Co. has added a new member to its jetliner family. Some 15,000 people gathered on Sunday inside the world's largest building Boeing's Everett factory. Moreover tens of thousands more watched the event live around the world as Boeing opened the hangar doors to reveal the 787 Dreamliner. It is the first commercial passenger plane that will have a mostly composite airframe rather than aluminum. The Dreamliner's interiors are designed by Seattle's Teague, a firm with a 60-year relationship with Boeing.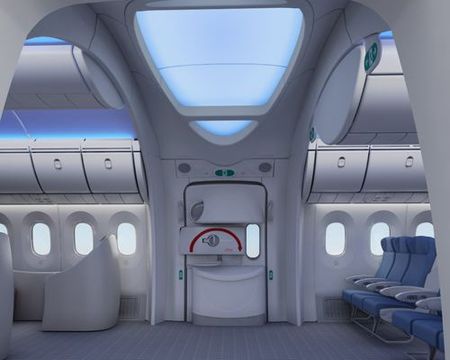 More pics after the jump……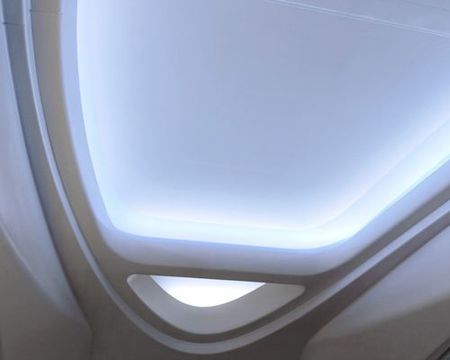 The plane's entry features a soaring vaulted ceiling and a curvaceous, skylight-like overhead detail that gives a sense of space. "The idea is to welcome passengers to the airplane," says Teague Vice-President Ken Wood. The cabin's soothing lighting, provided by LED lights, can be set to mimic dusk, dawn, or daylight effects. Eevry seat is designed such as to actually mean a 'window-seat'. Keeping in mind the comforts of the pilot and co-pilot, the Teague team designed the flight deck, to be harmonious with the sleek interior design of the rest of the plane and not just to have the generic, technical feel of most cockpits. The whole idea is to help passengers recognize a Dreamliner as a Boeing jet, no matter which airline owns the plane.


Source