After Brabus created the iBusiness 3D Mercedes-Benz Viano, its time for an upgrade: not only to the system but also in terms of luxury cars, the successful tied up of gadgets and speed from Germany-based market tuning company Brabus, they created the iBusiness 2.0 multimedia system to grace the Mercedes' S-Class, the new system will offer a maximum of two iPads set inside the seat rest of the front seat for the comfort of those sitting in the rear, the Mercedes S-Class will run on Wi-Fi connectivity, and to power, the Internet-connected Mac mini fastened securely inside the trunk, using a built-in app, the iPad 2 can control the on-board entertainment system, along with all the functions of the S-Class COMAND system, which includes the radio, navigation, and phone, all from the comfort of the rear seat of the car.

There will be a tabletop recess to hold the iPad as well as Apple's Bluetooth keyboard. The system will also feature a 15.2-inch 16:9 TFT display screen on the cabin's roof as a supported monitor for the tablet. More screens are available for the rear seat passengers for watching digital TV broadcasts using the UMTS and HDSPA Internet connections.
The Mac mini also supports devices such as digital cameras on its USB 2.0 ports. The music is powered by a 64 GB iPod touch and a set of Sennheiser Noise Gard headphones. When not in use, you can stash away the iPads inside custom-created compartments at the center console which also serves as a charging station for the devices.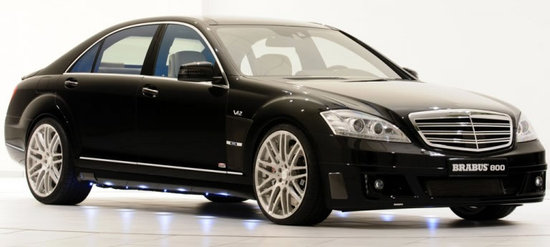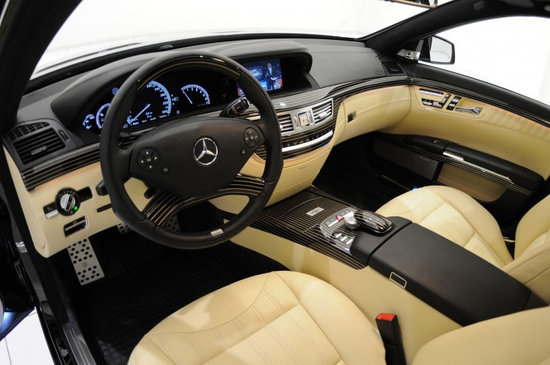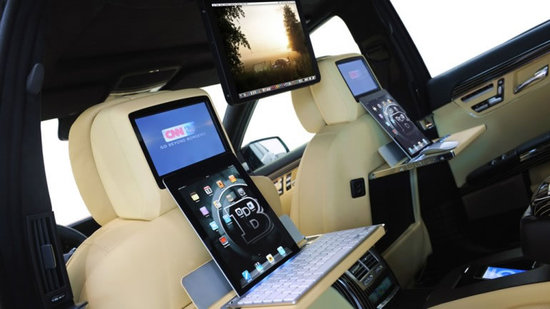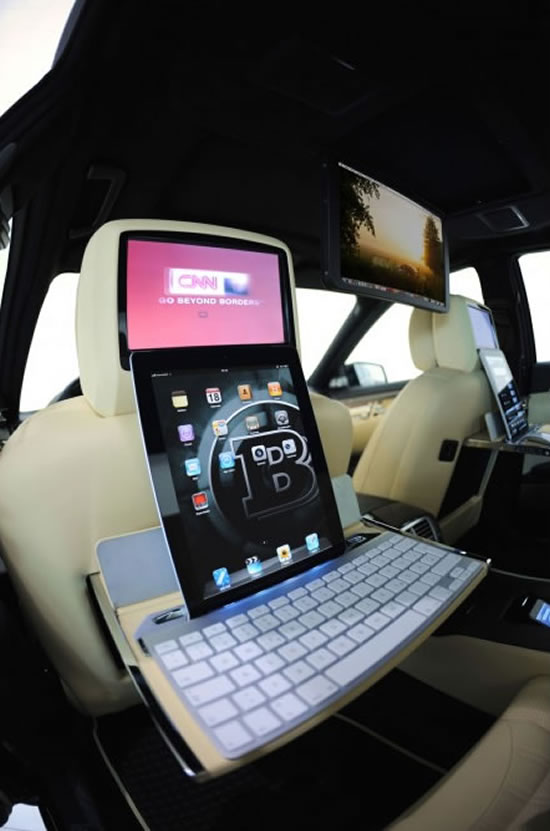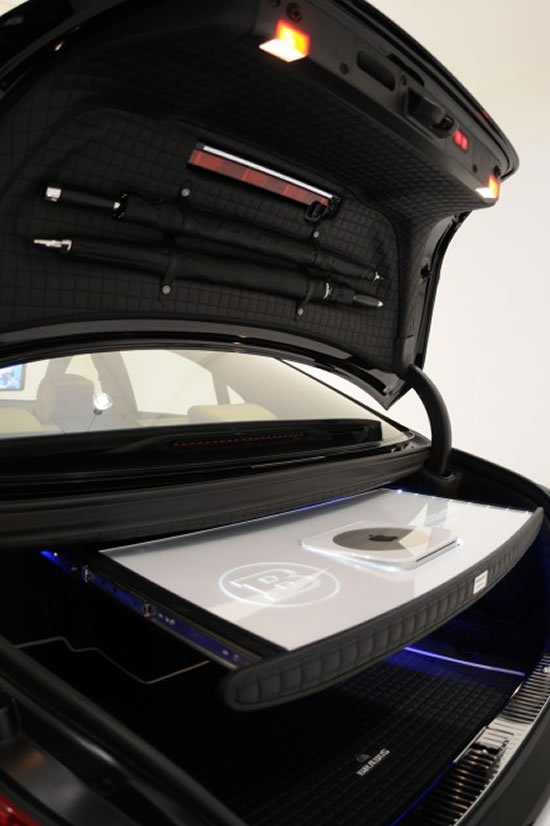 [Gizmag]