This is a once-in-a-lifetime opportunity for car collectors to acquire one of the most special Ferraris ever made. What you're looking at here is a one-off Ferrari Enzo that belonged to a member of the Brunei royal family and is soon going to be auctioned by RM Sotheby's. According to the listing, this particular example of Ferrari Enzo is the only one ever to be delivered from the factory with bespoke matte black paint. The royal family of Brunei is known to possess the largest collection of one-off Ferraris the world has ever known and only that kind of influence could convince Ferrari to deliver a halo supercar in a unique color from the factory.



Per the auction listing, Ferrari began the construction of the bespoke Enzo on 8 June 2004, with the finished car leaving Maranello's workshops on 15 October. The one-off was specified with Nero Opaco paintwork along with a matching Nero leather interior with Nero carpets. Back in those days, Ferrari's color palate was restricted with the vast majority of the examples painted either red, yellow, or black.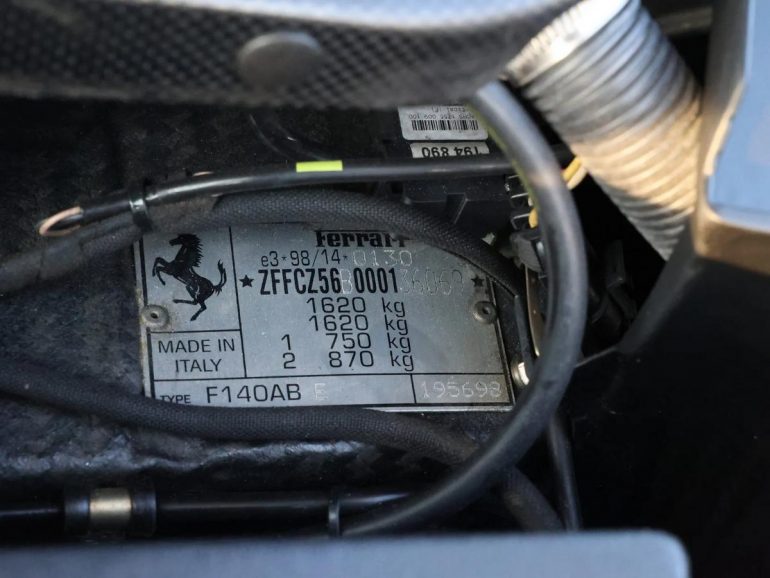 Only a handful was optioned in different shades of blue, silver, grey, or white. The matte black exterior finish might be a very popular option these days but it was nearly unthinkable two decades ago and was way ahead of its time. In addition to the special paintjob, the halo supercar was personalized with large-sized seats and Rosso instruments.

The bespoke Ferrari Enzo was kept at the family's London residence and made very seldom appearances driving around the streets of Hampstead, Mayfair, and Knightsbridge. It was later relocated to the Asia-Pacific region. The auction listing states that the supercar has recently undergone cosmetic restoration work at Carrozzeria Zanasi, Ferrari's official paint shop for hypercars, Tailor-Made vehicles, and the Icona series cars.

Close to $113,000 was spent on the replacement of sticky interior switches, front and rear headlights, and the rear bonnet glass. The restoration work also included the vehicle in its original Nero Opaco finish, which in our opinion might make it slightly less desirable.

However, the particular example is still a one-off Enzo with royal provenance and with only 5730km (slightly more than 3500 miles). We won't be surprised if it ends up selling for around $5 million. The auction ends on December 7 and Enzo is being offered without a reserve.

The royal family of Brunei and its crazy collection of exotic cars
The Sultan of Brunei is known to possess the world's largest private car collection which is believed to consist of around 7000 exotic automobiles and is estimated to be worth $5 billion. If that's not impressive, the sultan owns the world's biggest private collection of Ferraris, Rolls-Royces, and Bentleys. It is rumored that his purchases were responsible for keeping Rolls-Royce and Bentley afloat during their days of financial trouble. Roughly half of all Rolls-Royces and Bentleys sold in the 1990s went to the royal family of Brunei.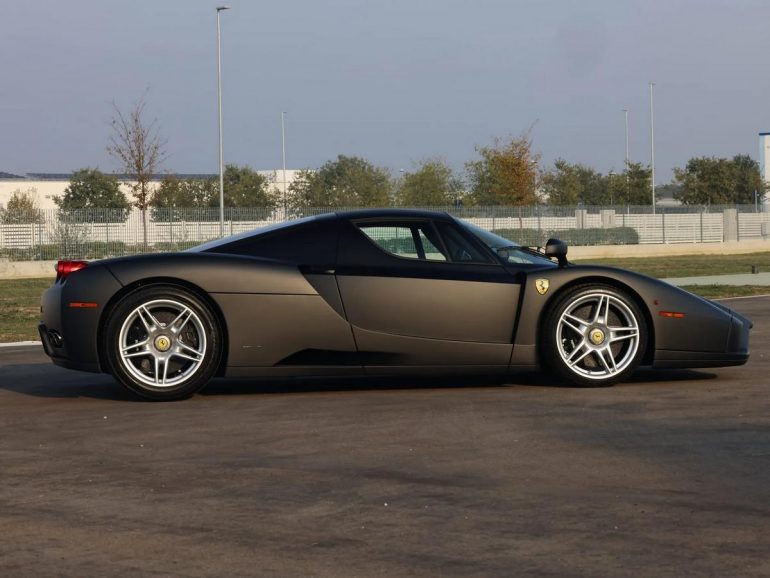 The vast majority of them were bespoke creations that have rarely been seen in public, including the 24-carat gold-plated Rolls-Royce Silver Spur II. The Sultan of Brunei also purchased ten of the 106 McLaren F1s produced, which included five road cars, three F1 LMs, one F1 GT, and one F1 GTR. He started accumulating his massive car collection soon after ascending to the throne in 1967 and keeps it private, away from public scrutiny.