A story published by Perth Now has got mining billionaire Clive Palmer in the spotlight. The unvaccinated Australian politician has weathered not just lousy health this week but has also landed in the center of a political storm. After being rushed to hospital last week for both Covid-19 and pneumonia, the passionate car enthusiast is now accused of possessing a historically noteworthy but very contentious vehicle-Hitler's Mercedes-Benz 770. The dark blue, armored, custom-built 1939 Mercedes-Benz 770K Grosser Offener Tourenwagen limousine was witnessed carrying the Nazi dictator for three years, even on tours in Berlin, France, Greece, and Yugoslavia.

I did not buy Hitler's car. Its more Fake News.

— Clive Palmer (@CliveFPalmer) March 3, 2022

Apparently, the billionaire purchased the vehicle from its Russian owner and prepared to bring it into Australia. The United Australian Party leader had ultimately denied the accusation. 'I did not buy Hitler's car. It's more Fake News,' he said in a Twitter post. This denial is also backed by legal action against members of the Australian government for strewing false news.
On Monday I asked the government to stop Clive Palmer importing Hitler's car using the Customs Act.

Today the Government has acted on my request.

There is no reason for the importation of these obscene objects into Australia, billionaire or not.

Read my full letter below. pic.twitter.com/KyvTEbV2bq

— Patrick Gorman MP (@PatrickGormanMP) March 2, 2022

Twitter users were quick to comment on his declaration. One user said, 'Bet you wanted to!' while another asked, 'Question: did you ever consider purchasing the car or attempt to?' It's no secret Mr. Palmer desired to build a 600-car museum on the Gold Coast. No points for guessing which car would've stood out as a centerpiece. Besides the controversial car, Palmer also bought a 1929 Rolls-Royce owned by King Edward VIII for around $200,000.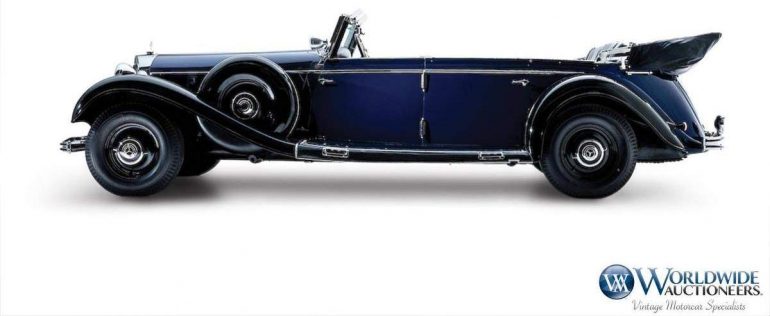 Whether Clive Palmer has Hitler's car in his possession or not, even the possibility had Australian politicians lashing out. From being a piece of Nazi memorabilia, car parts made with asbestos, to the current sanctions against Russian oligarchs over the invasion of Ukraine, they had several reasons to stand against the 67-year-old politician. According to Auto Evolution, Home Affairs Minister Karen Andrews weighed in to say that the situation required a thorough investigation because no one was above the law, billionaire or not.

Who is Clive Palmer?
The Australian businessman and politician is worth $2.1 billion with iron ore, nickel, and coal holdings. Palmer owns many businesses such as Mineralogy, Waratah Coal, Queensland Nickel. In addition to several golf courses around Gold Coast, the man also held Gold Coast United FC from 2008 to 2012. Back in May 2021, he was Australia's seventh richest man. It's a considerable feat knowing that in the mid-1980s, Palmer was a real estate agent. He did well from the property boom on the Gold Coast.
[Via: The Drive]