To stay at a ryokan, otherwise known as an authentic Japanese-style inn, is a great way to immerse in traditional Japanese culture fully. This is a unique experience for non-Japanese travelers, who can now encounter culture and rejuvenation in the form of Guntu, a five-star floating hotel. It's not a typical ryokan but more of a mongrel that brings forth the best of a traditional ryokan and a luxury yacht. Guests can unwind amid the ever-changing landscape of the Seto Inland Sea by enjoying a stay in this three-storied floating hotel. Let's dive straight into the fabulous Guntu floating hotel, designed by the acclaimed architect Yasube Horibe.

The 82m Guntu floating hotel is an endearing ryokan-style boathouse that looks incredible with an old-world charm, including a gabled roof and reflective grey-silver exterior to blend seamlessly surrounding scenery.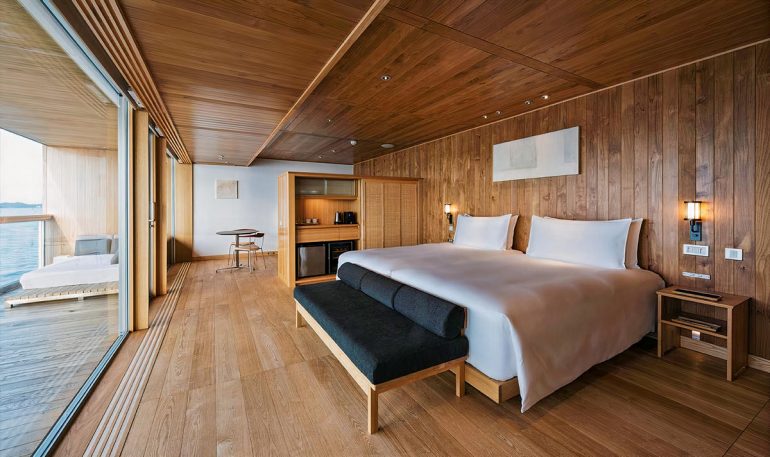 There are 19 rooms on the gorgeous Guntu done up in the traditional minimalist oriental style. The use of wood is ample, and every room offers a terrace and magnificent sea views.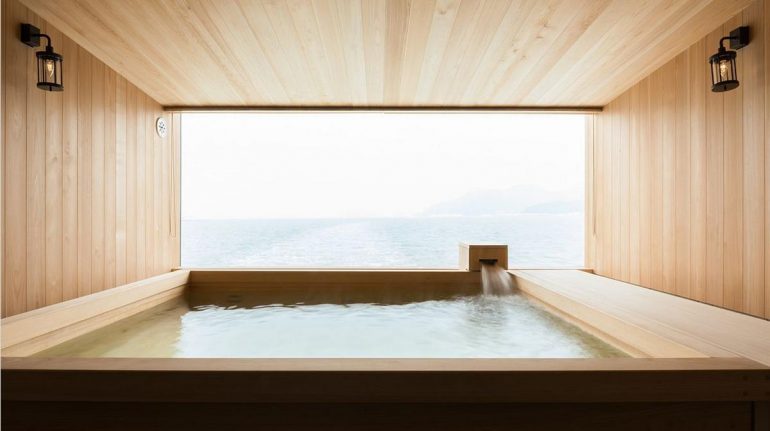 Guests can indulge in Guntu's range of on-board facilities such as the spa, sauna, and gym.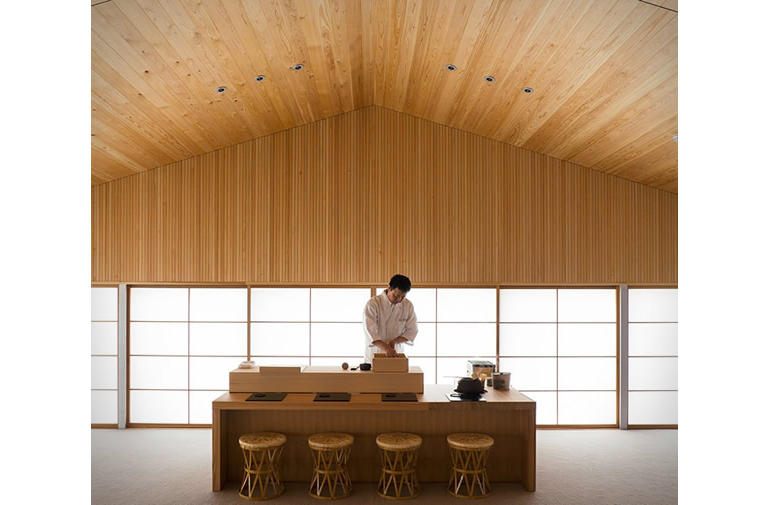 A tea room and indoor lounge are serving freshly-made Japanese confectionery to enjoy classic, fuss-free hospitality.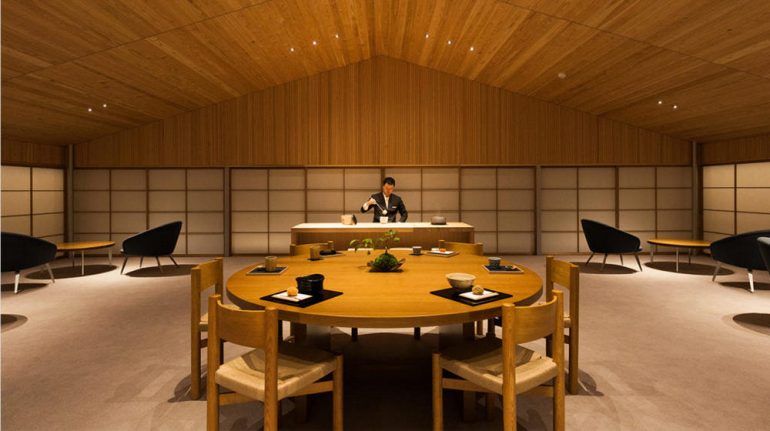 The main dining room where both Western and Japanese culinary creations are crafted using freshly-caught seafood. Master Chefs Kenzo Sato from Shigeyoshi, and Nobuo Sakamoto of Nobu, lend their expertise to the well-curated wagashi (traditional Japanese sweets) and sushi menus.

The rooftop observation deck offers a very Zen-filled vibe. Space turns into a reflective area where one feels closer to the elements. For people who need some time off their hectic lives, the engawa terrace comes with a Japanese-style verandah that will floor you.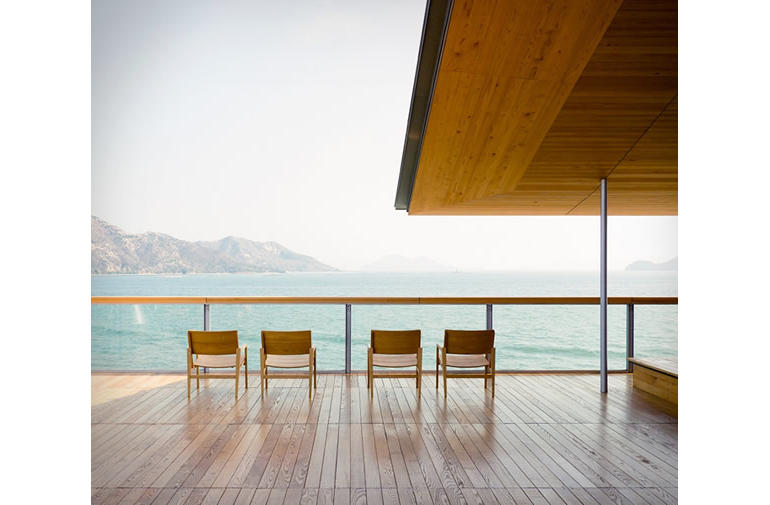 "If you sit at the engawa, I believe you can experience the feeling as if a picture scroll is slowly moving," enthused architect Yasushi.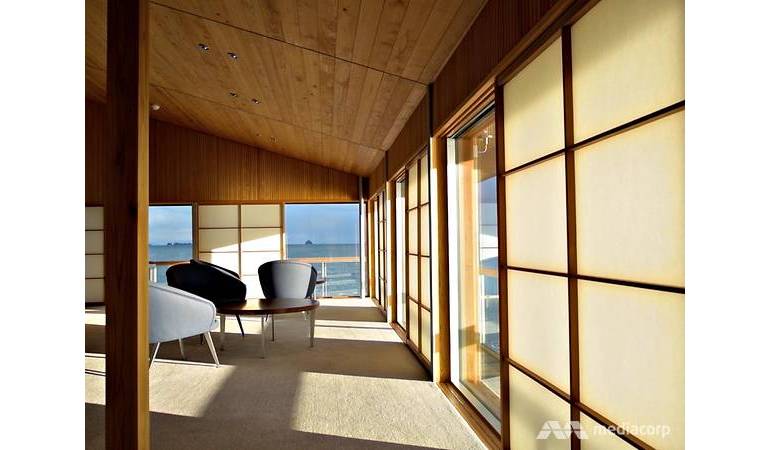 "We really want guests to enjoy and embrace the culture of the Setouchi region. Some of these islands are so beautiful, but many people have never heard of them. Guntu is the only boat that can take you there," said Taoko Shimizu, director of sales, marketing & PR.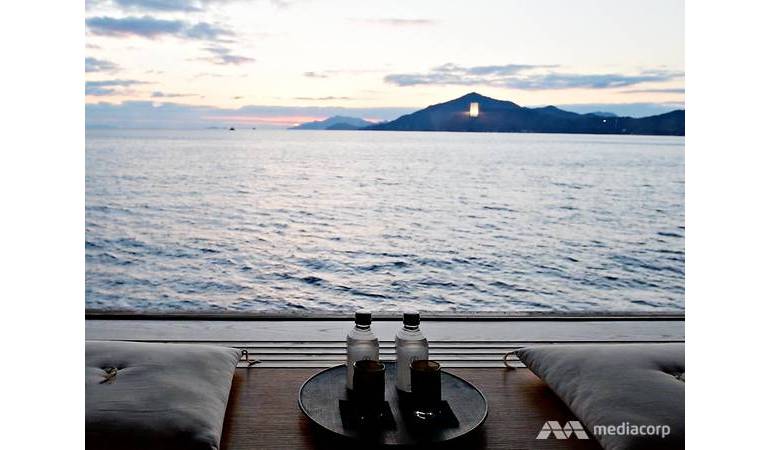 If weather permits, guests can disembark and take on-shore excursions to selected islands and partake in activities like soy sauce sampling, guided hikes, cycling trips, or visits to ancient temple ruins or a fishing village.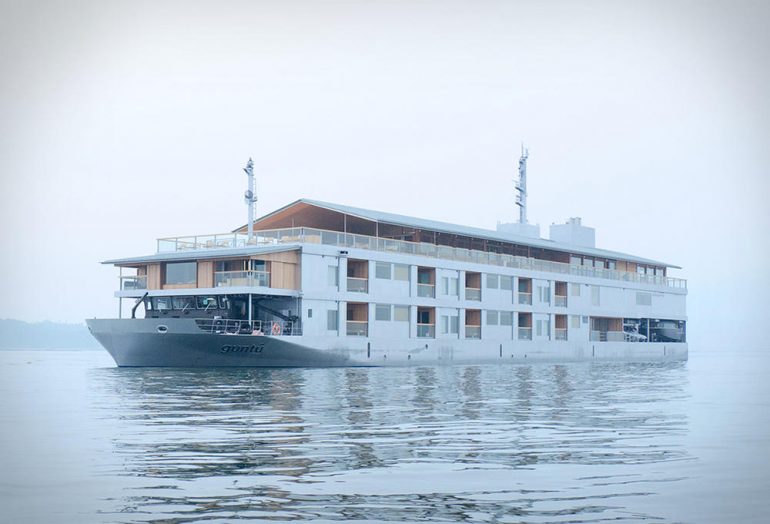 [Via: CNA]