We know that money can buy you a whole lot of things. For the speedsters, it means a garage full of the latest and fastest drives. And for one Ferrari loving speedster it means an entire Ferrari themed subterranean garage! Believe it or not, we hear this new garage is part of a 45,000+ sq. ft. new construction in Paradise Valley, AZ. Spread over 2400 sq. ft., this Ferrari-themed garage will display retired race cars and their decorated hoods.

Besides serving as the not-so-humble abode of the cars, the garage will also function as an entertaining area with an entertainment center and bar cabinets made of acrylic with no visible handles. There is also a large Ferrari logo embedded in the metallic pearl floor. We are sure guests and owners will be spending quite a lot of time down in this garage.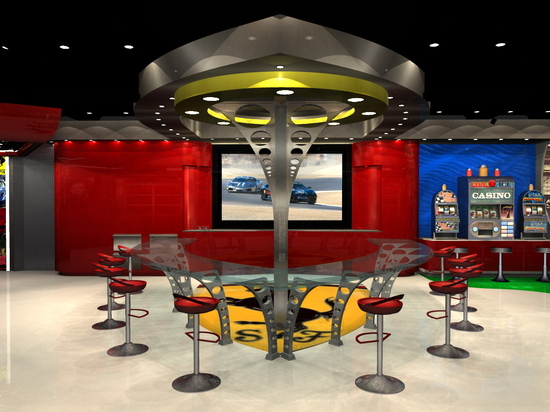 And if you think that's all, think again. Work is on to convert one of the actual racing Ferrari's into a fully functional racing simulator! The front projectors will display a wrap-around image, actuators under the platform will help move the car, and an integrated sound system will complete the exciting experience. Oh, and did I mention, all the surfaces in this garage are sleek and glassy?


The cost of designing, fabricating, and installing this unique Ferrari-themed custom garage is approximately $600,000 without the full-scale simulator and add $200,000 for the simulator.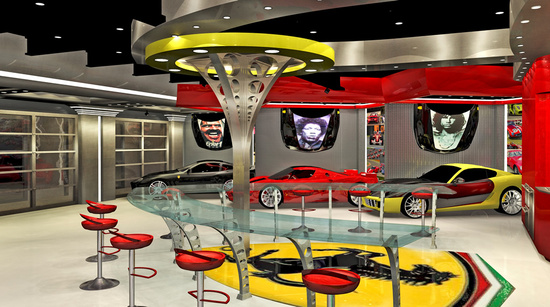 [Garagemahals]