Exactly a month after the $500 million Koru megayacht was delivered to Amazon founder Jeff Bezos, the stunning luxury vessel was spotted for the very first time with its sails unfurled – it's a sight to behold. The record-breaking megayacht left for her maiden voyage to Gibraltar on April 6 and is currently undergoing sailing sea trials off the coast of Palma de Mallorca, as confirmed by its AIS data. Reportedly, Koru has been joined by its shadow vessel named Abeona. Built by Damen Yachting, the 75-meter superyacht has been designed to function as a support vessel for Koru. Named after the Roman goddess of voyages and departures, the vessel will carry all the toys and tenders that aren't carried on board the mothership along with accommodating the additional crew. It also features a helipad and hangar for a D14-type helicopter.

Previously known as Y721, Koru was commissioned by Bezos in 2018 after he fell in love with Oceanco's Black Pearl. Measuring 127 meters in length, it's the world's second-largest sailing yacht, with Russian oligarch Andrey Melnichenko's Sailing Yacht A currently holding the record. Nevertheless, Bezos' majestic sailing yacht is the largest vessel built in the Netherlands.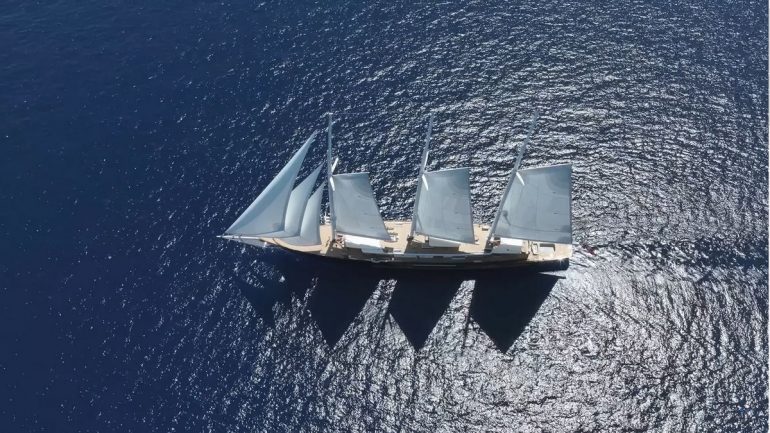 Furthermore, it is the tallest sailing yacht in the world with three towering masts that measure more than 70 meters high. It's also one of the best-looking megayachts thanks to its timeless design highlighted by its classic black steel hull and white superstructure. However, the three-masted schooner's beauty is greatly amplified with its sails unfurled.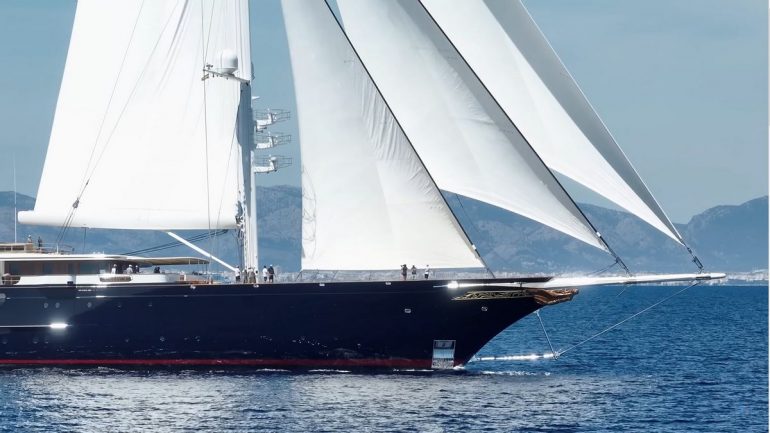 Koru was completed at the end of last year after getting embroiled in controversy when Oceanco asked for permission to temporarily dismantle a historic bridge in the Netherlands so that it could leave the yard with the masts on. Protestors even promised to throw rotten eggs at the vessel to demonstrate their disapproval.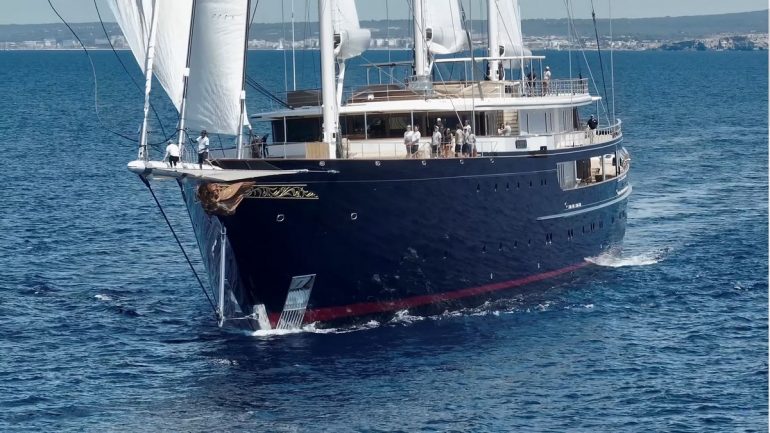 The request was subsequently denied and the vessel had to be discreetly towed through Rotterdam without its masts attached. The project has been shrouded in secrecy since the beginning and details about its interiors remain a secret. Nevertheless, it's a breathtaking sight to watch Koru sail.