There are some people who are always looking for new ways and ideas to
enhance their already lavish and luxurious lifestyles. Thanks to the
all-new Motorhome designed by German Motorhome specialist Volkner
Mobil(displayed at the recent Caravan Salon in Dusseldorf), the elite
the class will never have to compromise on luxurious transport anymore.
The designers have definitely made a mark by being the pioneers in
creating a central garage concept that allows a luxury sports car to
be ingested by the behemoth. Volkner began been building the motorized
garage into its high-end Performance models in late 2006 and has now
built motorhomes capable of swallowing whole Porsche 911s, Jaguar XK8
Cabriolets, BMW 6 Series Cabriolets, Maserati Quattroportes and this
Mercedes Sports. That's not all. When it comes to luxury Motorhomes,
you know the list of features is bound to be never-ending.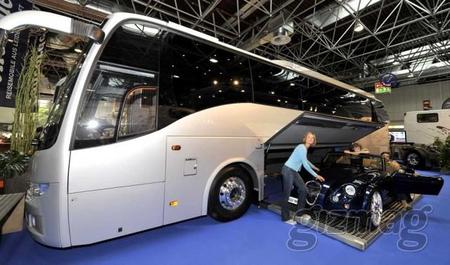 The draft that is used to load the car can also be used to load, stow and unload
other gear such as an entire kitchen setting and apparently several
customers have opted to have the draft tiled so that when extended, it
can be used as a comfortable terrace.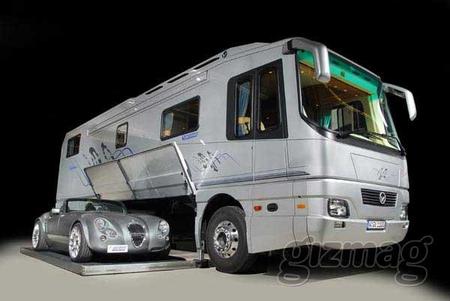 The gourmet kitchen comes with most basic luxury gadgets like
microwave, dishwasher, baking oven and even a washing machine for your
clothes!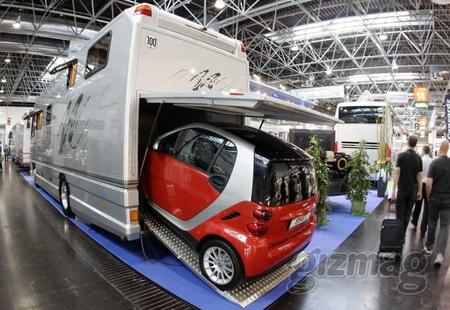 The bathroom is also not behind on the luxury quotient with
special massage showers to satisfy the owner of this luxurious
Motorhome. It can carry 1000 liters of fresh water and fitted with a
1360 Ah battery.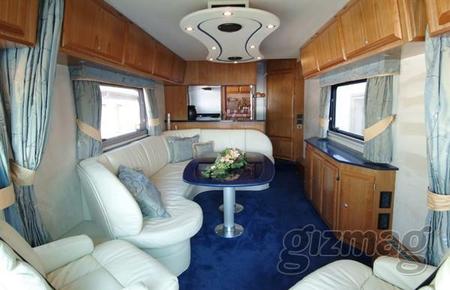 In the propulsion department, the vehicle can be
fitted with a 338 KW (460 bhp) engine and comes standard with the
company's i-SHIFT gear.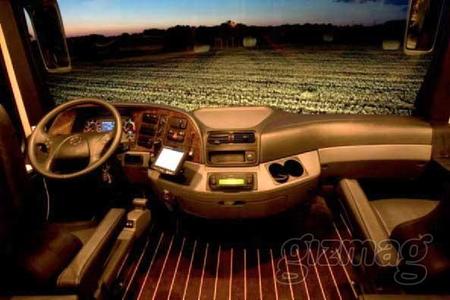 So for all those who need just another excuse
to show off their lush lifestyles, this motorhome is the perfect
choice.
Source