Paul Allen's $90 million pleasure craft is a lesson in how to ace both interiors and exteriors of a luxury boat so much that it becomes iconic. Tatoosh, the 303-footer, is the world's 60th largest superyacht and an epitome of excellent yacht design. Captain Richard Hielckert correctly articulated, 'If you don't recognize Tatoosh from a distance, you probably don't know yachting." The 2000 build by Nobiskrug got a facelift in 2021 and was put on the market for the second time. The first time it was sold by the original owner, cell phone pioneer and billionaire Craig McCaw enjoyed Tatoosh until 2001 and sold it to Microsoft billionaire Paul Allen. Let's unfold the marvels of this exemplary 22-year-old boat: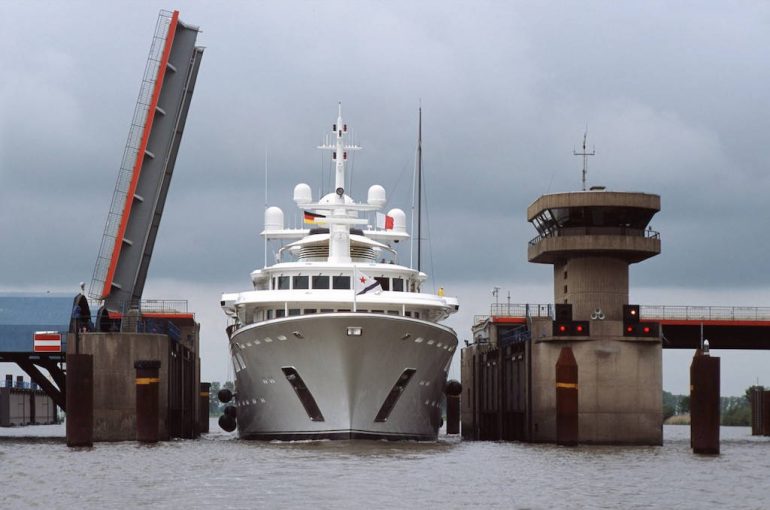 303-feet Tatoosh motoryacht is as terrific as they come:
Microsoft co-founder Paul Allen's second yacht Tatoosh saw a major refit that equipped a timeless boat with terrific up-to-date technology making her that much more sought-after. The luxury vessel was commissioned by Craig McCaw, who envisioned his expensive toy as a family boat with an ambitious cruising program loaded with toys. "Tatoosh should feel gracious like a home and also cozy," McCaw described. He added, "She should also feel more beachy than yachty. The philosophy was she should be built around tenders and helicopters."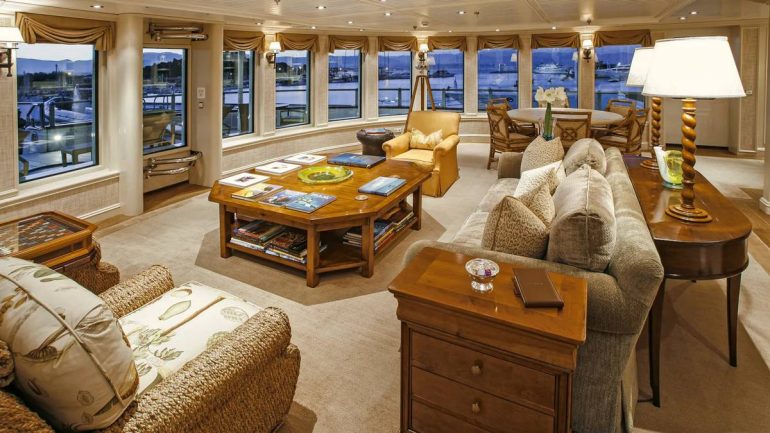 German designer Claus Kusch got the project off the ground, and Terence Disdale and Achille Associates packed the ship with soul- its gorgeous interiors. Let's begin with the best- the owner's apartment. It is correctly called an apartment as the two-story sprawling area had not one but two oversized en suites for the children. A private lobby upstairs gave access to an enormous observation lounge with its own pantry, a gym, and an office. Terry Disdale gave the opulent boat an understated charm laced with riches.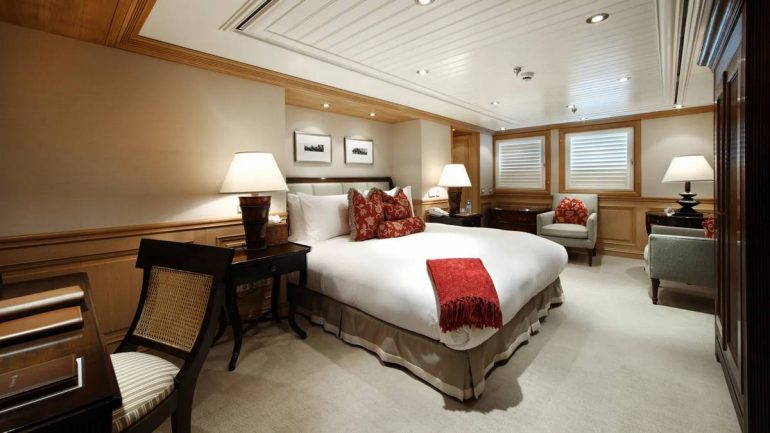 The American-mansion-like boat flaunts vintage, curio, and antique furnishings and artwork in line with McCaw's fondness for buying at auction. In fact, the ship is a collection of his personal taste and keepsakes from previous adventures, Japanese prints, and a host of eye-watering art. Tatoosh houses 19 guests in 11 suites and as many as 35 crew members ensuring a seamless yachting experience.

The cruiser stood out in the 2000s for additions like dedicated wine storage, a 4 x 5-meter heated pool with contra-jets, and a rising floor on the main deck. Other amenities onboard the $90 million vessel were an entertainment room, a fully-equipped gym, a spa area, a large beach club with a full dive room, and an observation lounge. Tatoosh motoryacht was among the first vessels to boast a private cinema, which after the 2021 upgrade flaunts the latest cloud-based audiovisual system from Omniyon.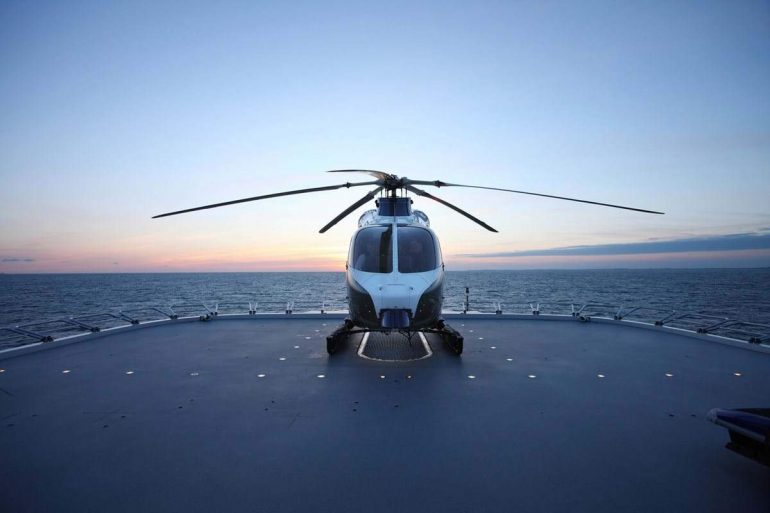 The highlight of Tatoosh is, without a doubt, her boat deck that holds a Germán Frers-designed daysailer called Julia and Chase, a gorgeous custom Hinckley Talaria tender, per Boat International. Two helipads are found on the opulent boat; one is high up aft on the bridge deck with a bunkering station, and another is a touch-and-go helipad. "The double helideck was really about having friends to come and visit so you could move yours out of the way," shared McCaw with Boat International. "It was much more of the Wild West back then with helicopters – you could use them much more widely. The helideck could also be used for tenders."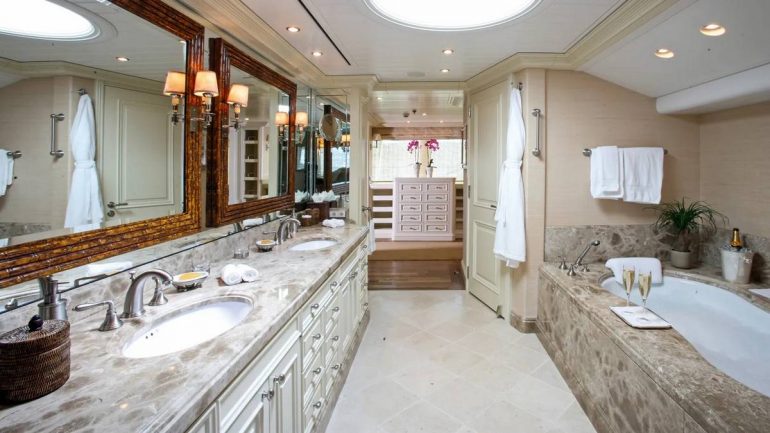 Tatoosh is powered by twin Deutz-MWM 4,350 hp diesel engines that take it to a top speed of 19 knots. After putting so much heart and soul into Tatoosh, the McCaws made the heart-wrenching decision to give up the yacht during challenging times in 2001 once the tech bubble ruptured. Since then, Tatoosh has belonged to fellow technology billionaire Paul Allen who passed away in late 2018. As his estate is slowly sold off, the Tatoosh has come to market for $90 million.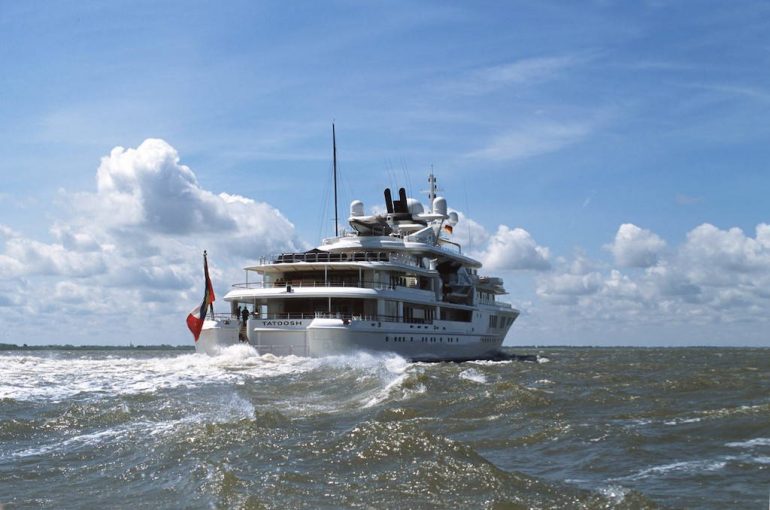 Tatoosh once caused extensive coral damage –
Back in 2016, the Tatoosh was sailing in the Cayman islands and damaged 14,000 square feet of protected coral reef. The Microsoft co-founder was not on the vessel and according to his company the vessel was moored in the spot as directed by the port authority but the strong winds shifted the boat towards the reef. The incident occurred near a popular scuba diving site. The yacht staff did their best to minimize the damage but the affected area was damaged extensively. Paul Allen's company did work with the local authorities to ascertain and repair the damage.

The late Microsoft co-founder also owned the stunning 414-foot superyacht Octopus available for charter in Antarctica at a staggering $2.2 million per week. The $175 million vessel flaunts eight massive decks with two helipads, a dive center with a hyperbaric chamber, and an underwater observation lounge.