Royal Huisman's latest concept called is a record-maker in the making. The splendid 330-footer will single-handedly, or with the help of its highly-advanced sailing system, clubs the domains of luxury and eco-conscious sailing. If made, the Wing 100 superyacht will be branded as the Dutch shipyard's biggest vessel in the fleet. What sets Wing 100 yacht concept apart is its innovative green tech. Royal Huisman's sister company Rondal has fashioned an Integrated Sailing System that comprises two 239-foot wing masts.



The freestanding masts can rotate at the push of a button and are free of any unnecessary rigging. With a press of a button, and in only a few minutes, the twin mainsails can be hoisted, the staysails unfurled and trimmed as required.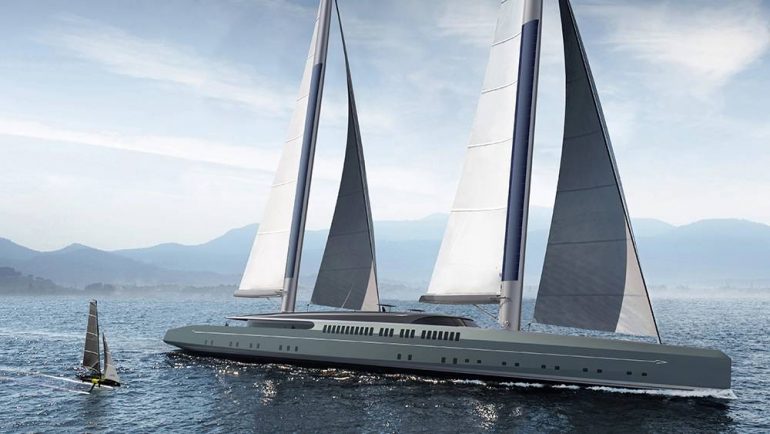 At the same time, the luxury boat will manage an impressive speed of 24 knots while saving more than 225,000 liters of fuel per year. Fuel is also saved with 5,167 square feet of solar panels on the masts, boasting a daily output of 250 kW.

The gorgeous ship will be a comfortable vessel with at least 6 cabins for 12 guests and accommodation for 16 crew. "The emergence of sailing yachts on this scale, with the level of energy efficiency and eco-responsibility offered by WING 100, would have been unthinkable just a decade ago", comments Jan Timmerman, Royal Huisman CEO.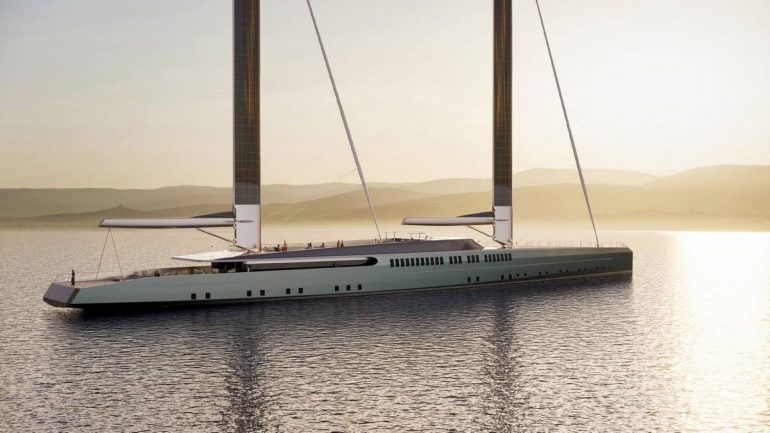 "The team is incredibly excited to be at the forefront of this conceptual revolution. We look forward to applying our renowned innovation and engineering skills to the realization of this highly ambitious project – creating the fourth and largest Royal Huisman build yet in the global top 10 of supersized sailing yachts," shared Yacht Harbour.