Sailing yacht A, the $500 million yacht of sanctioned Russian billionaire Andrey Melnichenko has been a widely covered luxury vessel. Owing to its standout features like bomb-proof windows, a rotating bed, an underwater observation pod, and a mainmast taller than Big Ben, A has always been an attention-grabber. T-online has revealed that part of the money to build the largest sailing yacht in the world with 300-foot masts came from a federal and state funding program. German tax money was used to fulfill the sailing dreams of the Russian oligarch, who won subsidies on the grounds that the motoryacht was using new technologies and posed a very high risk of failure.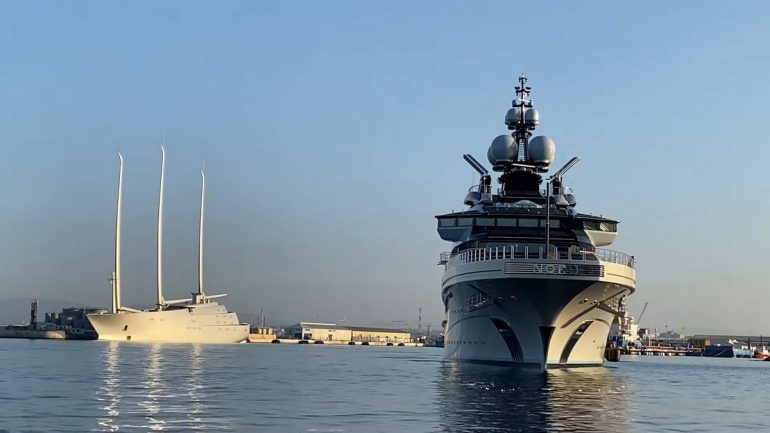 Nobiskrug in Kiel, Germany, applied for a subsidy and was granted 3 million euros ($3 million). According to T-online, this funding could even be more than 3 million euros and was approved by the Federal Office of Economics and Export Control. They shared, "Innovative shipbuilding secures competitive jobs" is the name of the federal and state program that supports innovative products and processes in the maritime sector.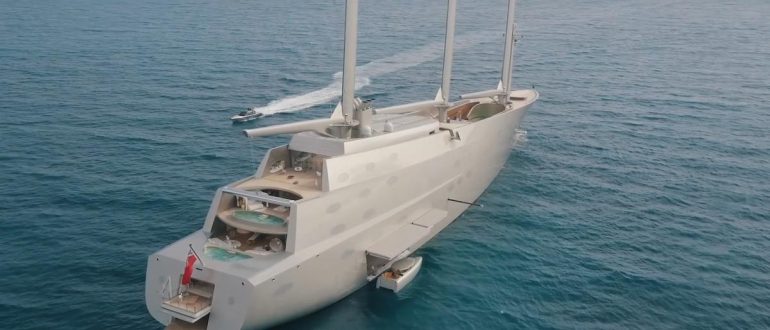 The funding guidelines state: "Innovations within the meaning of these guidelines are industrial applications of products or processes that are technically new or significantly improved compared to state of the art in the shipbuilding industry in the European Union and that harbor the risk of technical or industrial failure."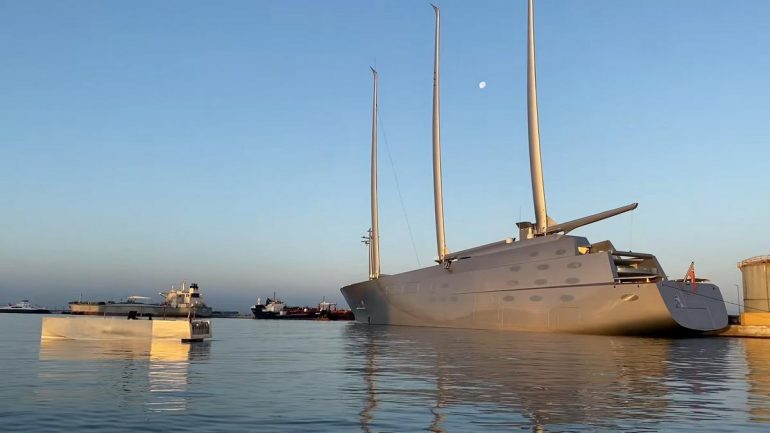 Sailing yacht A was certainly not a failure; quite the opposite. It should be noted the company has not divulged any details on whether and how much of this actually went into the construction of the "A." Igorevich Melnichenko is a 50-year-old Russian billionaire industrialist worth an estimated $15.8 billion as of March 2022.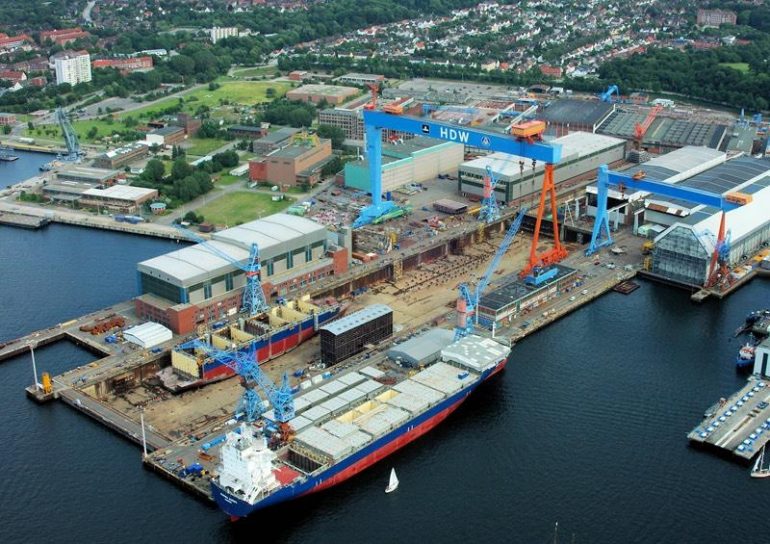 The shipyard Nobiskrug went bankrupt-
In April 2021, the German shipyard that gave the yachting industry stalwarts like 262 feet Artefact, 241 feet Sapphire, and 468 feet A, filed for bankruptcy. Hendrik Gittermann, l insolvency administrator, shared, with Superyachtnews, "The operation will continue without restrictions – including the current yacht new build and the processing of repair orders. The wages and salaries of around 330 employees are secured for three months through insolvency money from the Federal Employment Agency. It's still too early at the moment.

Now it is a matter of holding discussions with everyone involved as quickly as possible and ensuring smooth operation," continued Gittermann. "Because insolvency often does not mean the end of a company, but the chance of a debt-free start." The shipyard yielded no deliveries in 2018-2019, barring motoryacht A. However, the superyacht came with its own set of problems rumored to have caused the yard significant issues.
Luxurylaunches had reached out to Germany's Federal Office of Economics and Export Control on the funding disbursed to Nobiskrug shipyard but has not received a comment.