The world will be aware of an incredible way of sailing the high seas after one glimpse at Dutch design firm Sinot's 262-foot superyacht called the Aware. It seamlessly combines the interiors and exteriors of a ship, making sailing a holistic experience. Owing to the optimized use of outdoor space while minimizing the number of decks, Aware offers the best onboard experiences for an owner and guests. Instead of being holed up in rooms, areas like the beach club and lounges receive special attention. Aware inaugurates a world of openness and opulence with ample use of light and space and succeeds in striking the perfect balance between exterior and interior areas.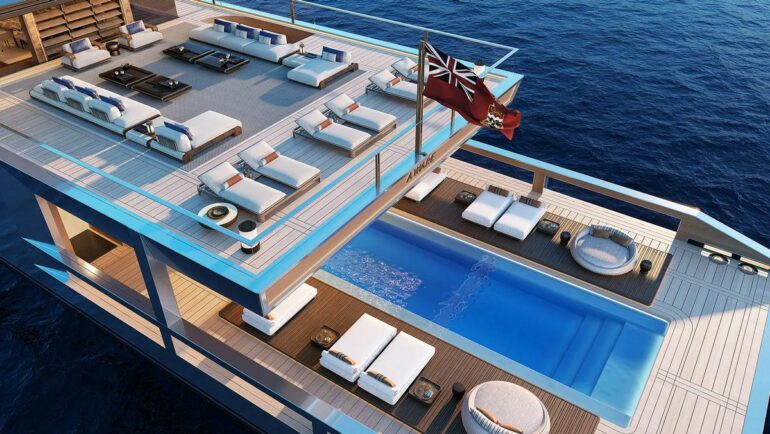 "For the design of Aware, the focus is on maximizing the space on board within the yacht's limited structure. We designed open plan layouts for the beach club, lounges, and exterior decks that offer inherent flexibility and ample space while reducing the number of decks," explained Sander Sinot, per Superyachttimes. The triple-deck yacht design boasts 10-foot ceilings and removable, sliding glass partitions. The bridge deck extends over 1,500 square feet and encases a lounge dining area, a library, and a wheelhouse.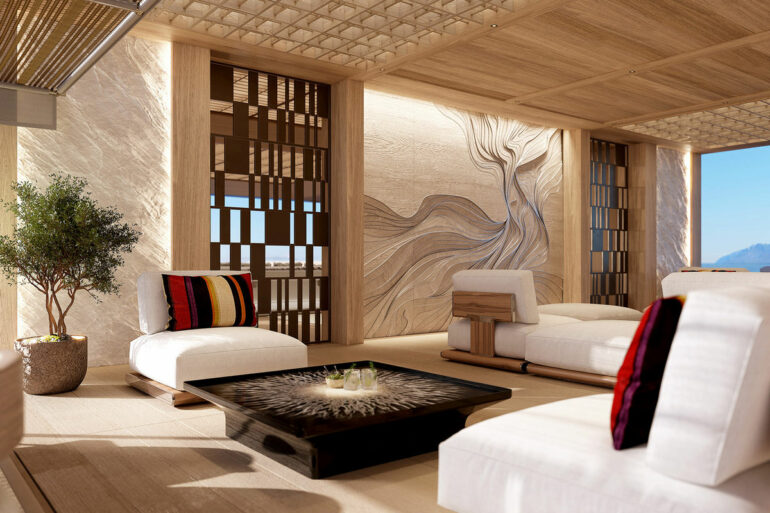 "Aware combines a superior quality of build with a sophisticated use of natural materials and a seamless integration of technology resulting in a minimalistic, essential design atmosphere that creates a holistic awareness of the yacht for a true connoisseur owner." the pleasure craft accommodates ten guests in five staterooms. The owner's suite occupies the main deck and measures a sprawling 80 square meters. The suite is lavishly done with a private lounge area and an airy balcony featuring a Jacuzzi.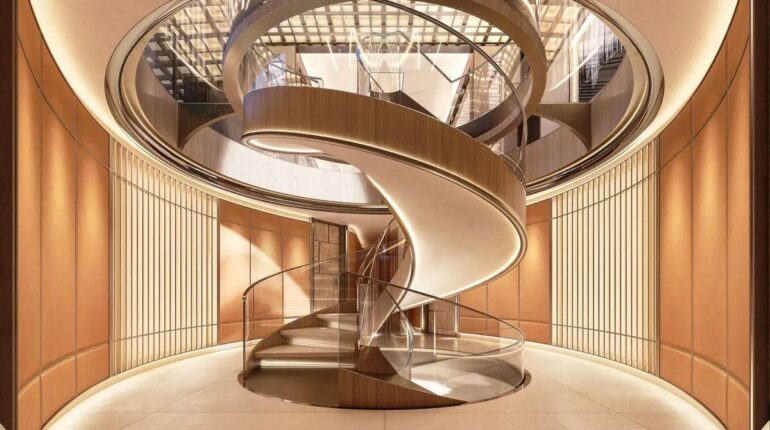 Well-appointed guest cabins are situated along the central staircase lobby. The suites feature an ensuite bathroom and floor-to-ceiling windows and are decorated with bespoke, custom-designed pieces. Powered by a diesel-electric propulsion system, Aware flaunts a maximum speed of 18 knots and a cruising speed of 12 knots. The concept is ready to be built and can be customized per the owner's desires. Catch it at the Sinot Yacht Architecture & Design stand at the Monaco Yacht Show 2023.