Continuing the saga of Russian oligarchs, their precious superyachts, and their seizures is a 255-foot luxury yacht owned by sanctioned Russian oligarch Viktor Vekselberg. The $90million mega yacht Tango belonging to the Russian–Cypriot oligarch was seized by FBI and Spanish authorities in Palma de Mallorca, the capital of Spain's Balearic Islands. This operation was the first ever to be carried out by the FBI at the request of U.S. authorities along with Homeland Security Investigations and Spain's Civil Guard.



According to The Guardian, the Spanish police said that the yacht was seized as part of investigations into fraud, money laundering, and false documents allegedly used to hide ownership of the vessel to avoid sanctions.

The raid found documents and devices that had been taken for examination. "Today marks our taskforce's first seizure of an asset belonging to a sanctioned individual with close ties to the Russian regime. It will not be the last," said Attorney General Merrick B. Garland of the United States Department of Justice. "Together, with our international partners, we will do everything possible to hold accountable any individual whose criminal acts enable the Russian government to continue its unjust war." Deputy Attorney General Lisa O. Monaco said, "Today's action makes clear that corrupt Russian oligarchs cannot evade sanctions to live a life of luxury as innocent Ukrainians are suffering. Today the Department of Justice delivers on our commitment to hold accountable those whose criminal activity strengthens the Russian government as it continues to wage its unjust war in Ukraine. That commitment is one we are not finished honoring." All of Vekselberg's assets in the U.S. are frozen, and U.S. companies are forbidden from doing business with him and his entities.

The terrific Tango yacht:
The 254-foot vessel was built in the Netherlands by Feadship in 2011. The elegant yacht looks striking in a contemporary combination of a white hull with a metallic grey and blue superstructure. It grants the ship an eternal elegance that can be credited to its designer Harrison Eidsgaard, who was responsible for the speedy schooner's exterior and interior. Four MTU diesel engines grant the Tango superyacht a top speed of 21.0 kn and a cruising speed of 15.0 kn. The luxury vessel accommodates up to 14 guests in 7 spacious staterooms taken care of by 22 crew members.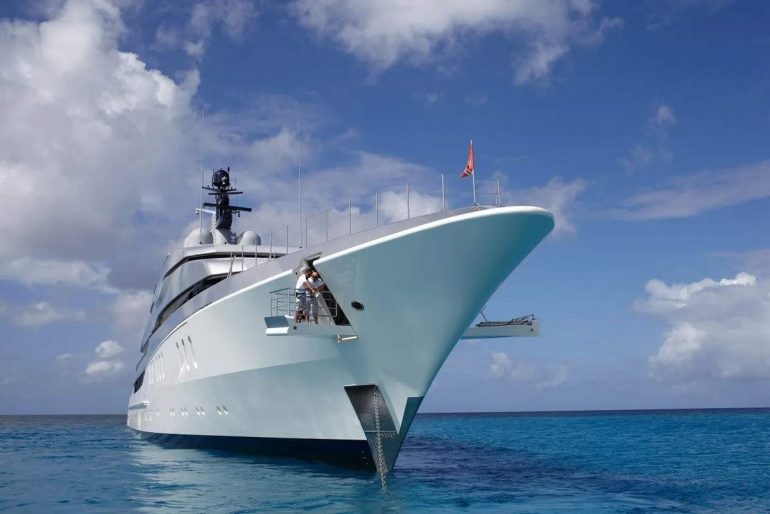 The accommodations for twelve guests are located on the main deck. The wealthy owner of this superyacht unwinds in a private owners' deck complete with an aft seating area, full-beam stateroom, and separate study. Other fantastic features onboard are a contra-flow swimming pool and a massage/beauty salon. The outdoor is enjoyable, with a spacious sun deck flanked by an outdoor cinema and several other first-class facilities.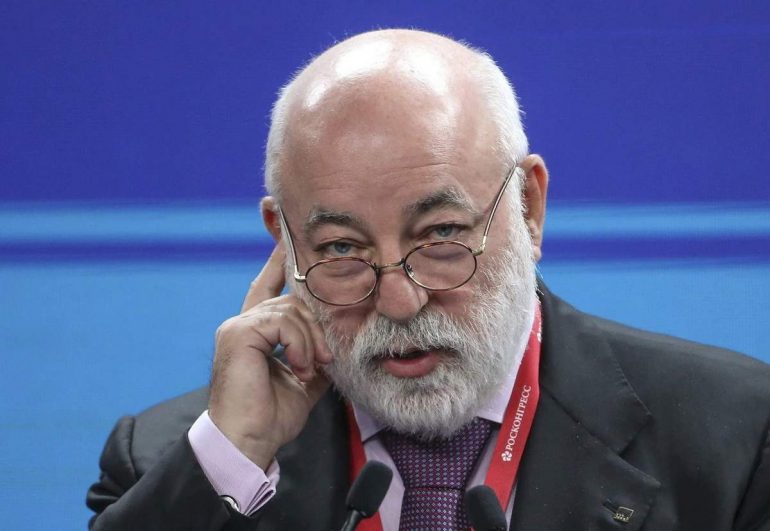 About Viktor Vekselberg:
According to Forbes, this 64-year-old Ukrainian-born Russian billionaire enjoys a net worth of $5.8 billion. He made his first million by selling scrap copper from worn-out cables. Today, he is the owner and president of Renova Group and oversees projects to modernize the Russian economy being close to the Kremlin. Following Russia's invasion of Ukraine, the United States placed sanctions on Vekselberg, thereby seizing his assets and imposing a travel ban. In 2018, the United States imposed sanctions on him and 23 other Russian nationals concerning Russia's annexation of Crimea, officially freezing up to $2 billion in assets.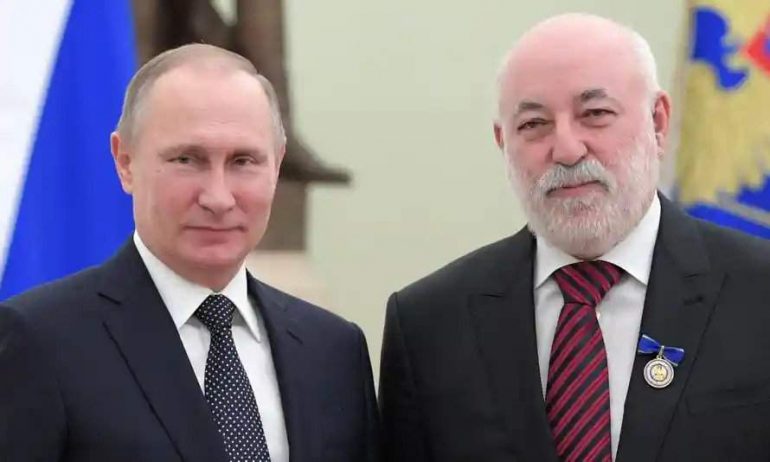 As per Forbes, Vekselberg owns an extensive art collection, including nine Faberge eggs he bought from the Forbes family for a reported $100 million. The self-made Aluminum-baron once said, "For me, being rich means being responsible first and foremost. Money is hard to earn, but it is even harder to manage it correctly."