Amphibious touring vehicles are no longer a sight to behold. These vehicles have become too common and don't have the same effect as they used to. So it's time they deserved a revamp. And offering this uplift is Amphicoach that is ready to launch a luxurious amphibious touring coach. This 50-seat bus combines all the amenities you'd find in a high-end touring coach with the amphibious abilities required to deal with the seas. Sail….I mean, jump over for more images of this amphibious luxury tourist bus……

Complying with all E.U. legislation for passenger vehicles, the first model is ready for release after six years of hard work and testing. Strong enough to withstand extended periods submerged in either salt or freshwater, this coach promises a unique experience for its riders.
Built from marine grade aluminum for lightweight and superior strength, the Amphicoach offers a choice of two diesel engines along with a two or four-wheel drive. Featuring a jet drive unit built specifically for the bus and a one-off wheel retraction system that allows the coach to travel up to eight knots, this bus is definitely amazing. Inside is a luxurious affair with LCD screens, DVD players, and PA systems, along with all the required safety gear.
Pricing and availability is currently on a need-to-know basis. The Amphicoach is the perfect way to boost any city's tourism.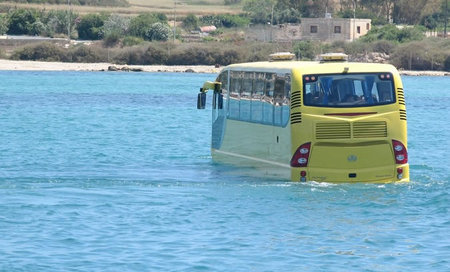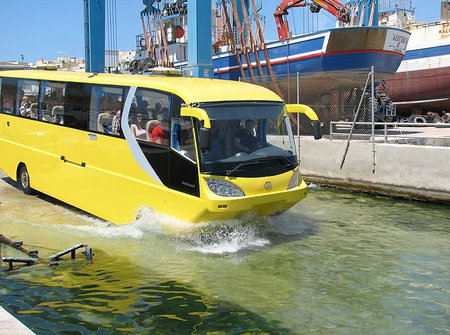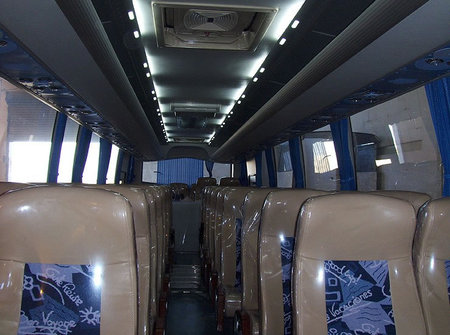 [Autoblog]