The Anvera 48 is without a doubt one of the smartest yacht tenders we've ever seen. This cool and modern boat is the result of a ten-year experience accrued in competitions. Notably, the craft uses very little wood, instead relying on materials like multiaxial carbon, very thick high-density PVC, and epoxy resin. Anvera calls it "lightweight, but also exceptionally resistant and safe".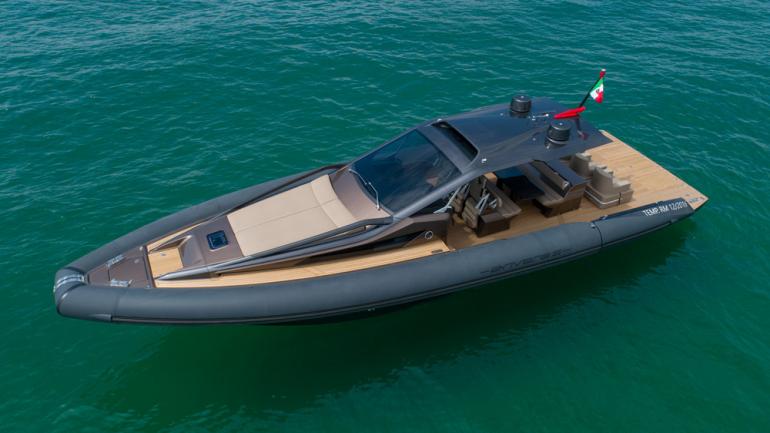 The designer behind the yacht, Aldo Drudi, revealed to the Robb Report that while the hull was crafted to be specifically hydrodynamic, the superstructure was given a more aerodynamic shape.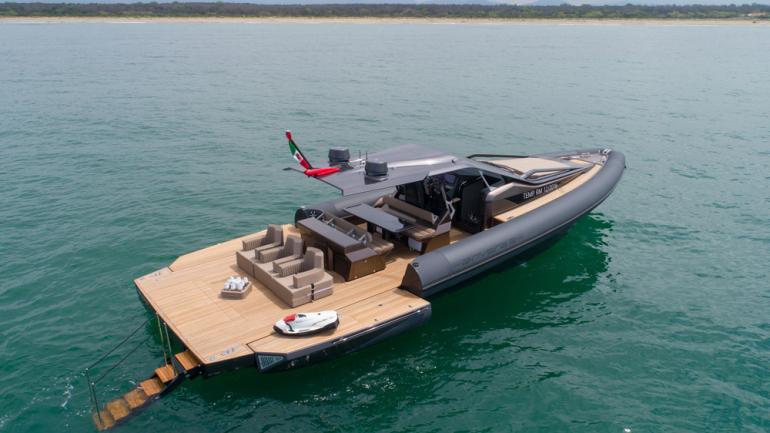 The yacht can reach a speed of 55 knots and can accommodate 12 people at a time. The design allows for protection from wind and sun in the center, while the back deck is open to the elements.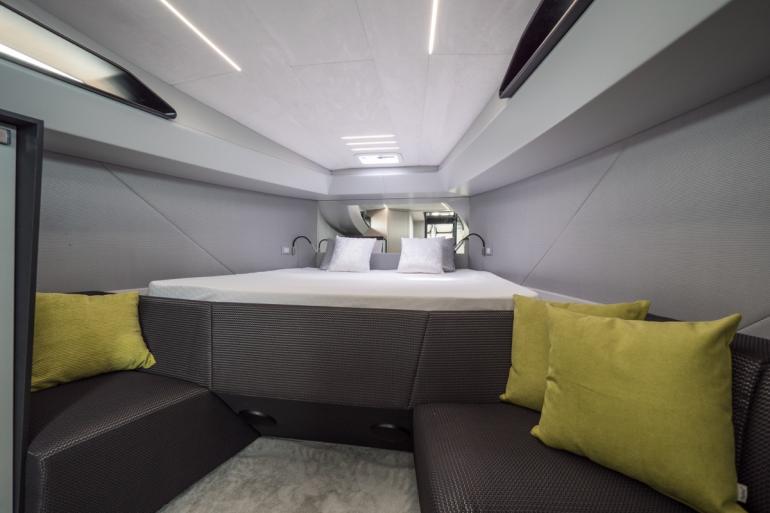 Within the cabin is a rest area for anyone seeking a quick escape from the sunshine on the deck.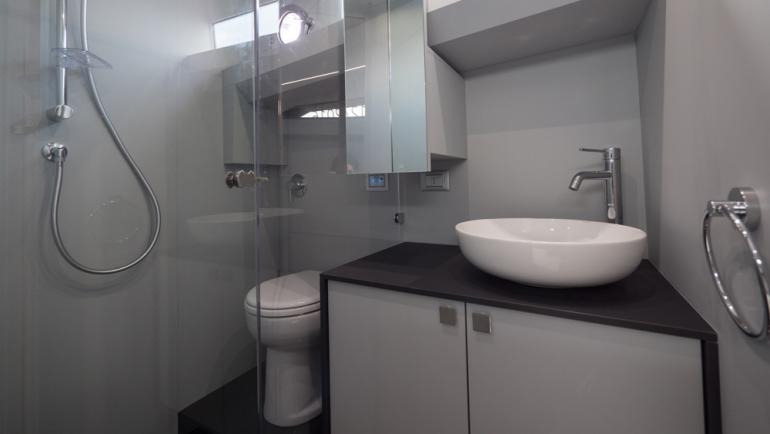 Even the bathroom is modern and luxurious.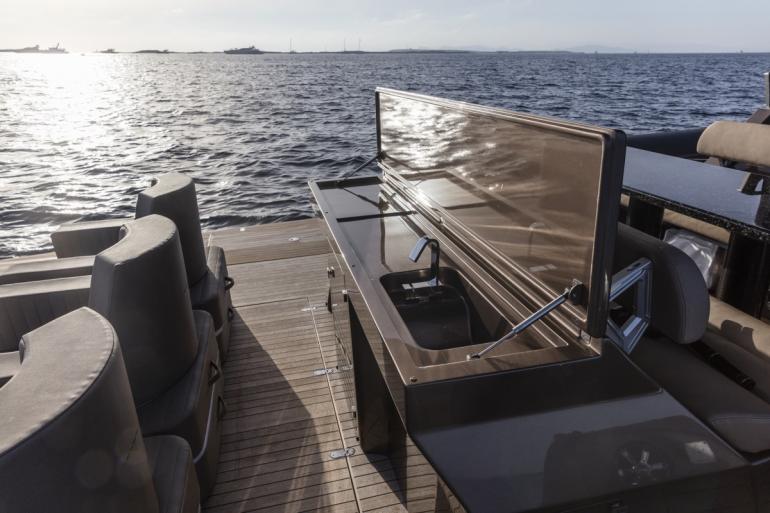 But the party-ready back deck is definitely our favorite part of the boat! It may be just a tender, but it has the modern and luxurious feel of a much larger yacht.
[Via:Robbreport]