Forbes has rightly stated that 'Timing cars as they sprint from zero-to-60 mph is a slippery business–literally and figuratively.' The world of super-fast cars is where fantasy blurs with reality. Sleek, sexy, and, yes, super fast……but have you ever literally thought about how fast? 0- 60 how much depends on many factors like how much grip there is on a given day, on a given street, in a given location. So it's practically impractical for anybody, even a professional driver or a talented amateur, to duplicate a given zero-to-60 mph. However, shoppers for high-performance cars often check out zero-to-60 mph times before they look at other, seemingly more important specifications, even including price.
Bugatti Veyron: 2.5 seconds
The carmaker says the quadruple-turbocharged, W-16 engine (think two V-8s) in its Veyron 16.4 produces 1,001 hp. In turn, that results in a blistering zero-to-60 mph time of around 2.5 seconds, according to reviews. Since production began in late 2005, cars have been built exclusively to order. In the U.S. you can get it for about $1.4 million.
Zoom over for more images……

Second place is a tie at 2.8 seconds………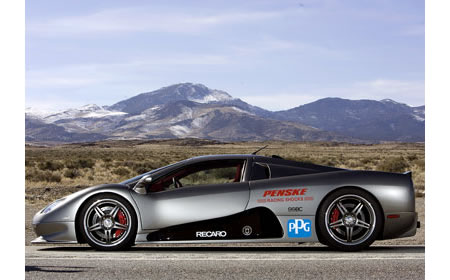 SSC Ultimate Aero TT: 2.8 seconds (tie)
SSC Autos LLC says its Ultimate Aero TT model, which is unrelated to the Audi TT, has a zero-to-60 mph time of about 2.8 seconds (OK, 2.78 seconds). Suggested retail is $549,000. Junus Khan, SSC sales director, said only one dealer, Motorcars of Las Vegas, sells the car. It has a twin-turbocharged V-8 engine that generates 1,183 hp.


Saleen S7: 2.8 seconds (tie)
The outrageously styled Saleen S7 is one of the few cars in the world with a claimed zero-to-60 mph sprint of less than three seconds, or 100 mph in 5.9 seconds, thanks to a twin-turbocharged, 750-hp V8 engine. The body is made of light but strong "honeycomb" composite panels. Suggested retail is $592,700. Saleen also builds cars strictly for the race track.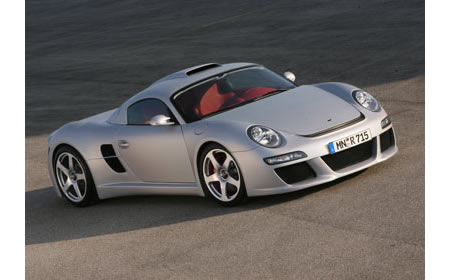 RUF CTR3: 3.2 seconds
The CTR3's zero-to-60 mph figure is conservative, said Wayne Corley, who co-owns the brand's sole U.S. dealership, RUF Auto Centre in Dallas. RUF (all-capitals), is named for founder Alois Ruf, Sr. The company modifies factory Porsches in Germany, to perform even better. RUF also builds its own cars, like the CTR 3, which still shares some parts with the Porsche 911 GT3. Suggested retail is about $520,000, depending on the exchange rate.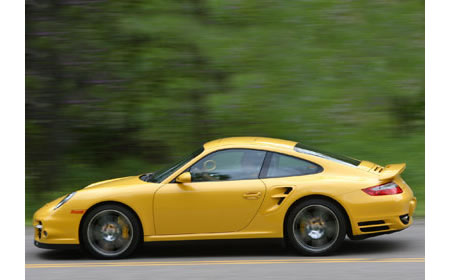 Porsche 911 Turbo: 3.4 seconds
The 911 Turbo is one of the few cars where the factory's official zero-to-60 time for the automatic transmission is faster than the manual (by 0.3 seconds). That is due to Porsche's famously quick Tiptronic transmission, an automatic that can also be shifted manually, without a clutch. The 480-hp 911 Turbo has 3.6-liter, six-cylinder, twin-turbocharged engine. Suggested retail: $122,900


Mercedes-Benz SLR 722 Edition: 3.5 seconds (estimate)
The SLR 722 Edition, named for a winner of the famous Mille Miglia race in Italy, is the fastest Mercedes-Benz to 60 mph. Suggested retail: $482,750.
Source