If you have ever been onboard a jumbo jet, then you'd know turbulence and meals aren't really the best of combinations. Well, how about eating in one, sans the sudden jerks? Several themed restaurants and most of them don't live up to the hype and promise. If you want something new, try heading over to the A380 jumbo jet-themed restaurant in Chongqing, China. The A380 restaurant replicates the world's largest passenger airliner's insides and adds in a crew of waitresses trained to act like air hostesses and stewards.

Done up with windows, adjustable seats, carpets, and cabin lighting; the restaurant spans across 600 square meters and sports 18 employees inclusive of 9 flight attendants.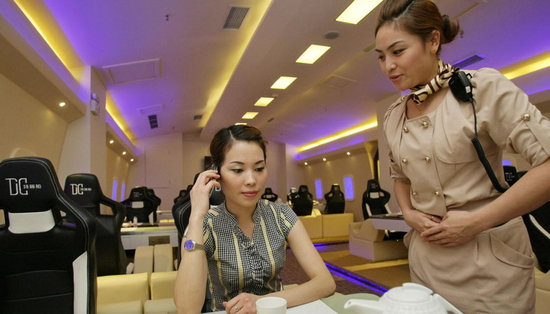 The most expensive seats are the four corner tables. Priced at CNY 10,000 ($1,590), thankfully it doesn't serve the same food as that onboard the plane it tries to ape.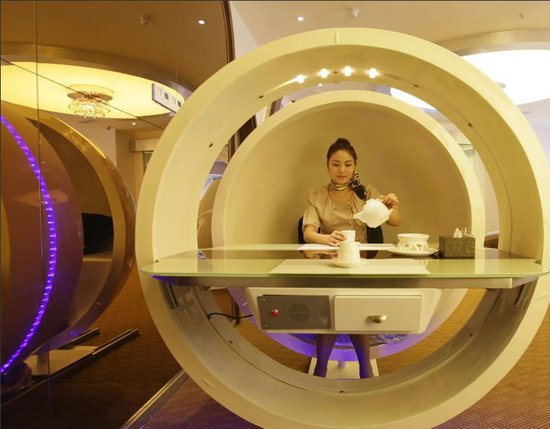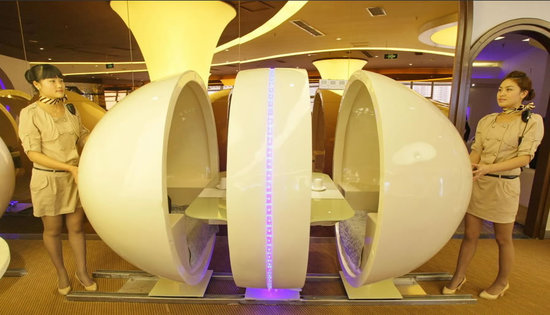 [China.org via Oddity]