Hong Kong is a vibrant city that's full of energy and excitement. You almost have to jog to keep up with the pace of this fast-moving city, but that's also the beauty of it. Visitors can do so much in very little time – thanks to our round-the-clock service culture and extremely efficient and reliable transportation system. You can enjoy breath-taking views on the Dragon's Back hiking trail in the morning, savour Afternoon Tea at The Pen, dress up for a night out and wrap up the evening with a nightcap at a chic rooftop bar – all in one day!

The versatility of Hong Kong is precisely what makes this city very attractive to luxury travellers who wish to make the most out of their limited time. On top of its reputation as a gastronomic and shopping paradise, recently, Hong Kong has also taken on a new identity as one of the most important art hubs in the world, which makes our city even more appealing to the discerned travellers. Luxurylaunches and the concierge of the much renowned Peninsula Hong Kong bring you an agenda showcasing the very best the city has to offer.



Top Day Trip – A day trip to The Peak, Aberdeen and the Stanley Market.
Can't deny this is the touristiest route, but it is indeed the most popular one.

The skyline of Hong Kong is a beauty in itself and one must get an eagle's eye view of the enchanting skyline! Perched at a height of 545 metres, The Peak is one of Hong Kong's most favourable spots. We suggest guests to stop by The Repulse Bay for a bite at The Spices and shop at the "The Pulse" which is newly opened. Visit Aberdeen, Hong Kong's oldest fishing community, where multi-generational families still live aboard their boats in the typhoon shelter. If you make a trip to Aberdeen, indulge in a delicious Chinese meal at the brilliantly lit Jumbo Floating Restaurant. The colossal selection of branded clothing, accessories, home furnishings and souvenirs makes Stanley Market one of the most popular markets in the city.


Must try dish – Barbecued pork and poultry
When you visit the vibrant city of Hong Kong, a dish on your bucket list should most likely be the Barbequed pork and poultry. The barbequed pork is a long strip, dyed reddish, which has been the staple of Hong Kong's Chinese-American restaurants since the 1940s. It's a little sweet, garlicky, soy-y…and should be juicy-fatty as hell, sinfully porky. Decidedly less spectacular looking, whole hanging chickens can provide an unexpectedly delicious treat. The greatest virtues, when they appear, are a profound, old-fashioned taste of chicken, and a marvellously juicy texture.



Best activity / Excursion – Hiking at the "Dragon's Back".
This is perhaps the most popular hiking route. Most of the people can handle it even if they are just amateur hikers. The best thing about Dragon's Back is its accessibility – all you have to do is take the MTR to Chai Wan and start walking. You can easily fit this into a morning or afternoon, so it's perfect for those busy Hong Kong schedules! It's a 1 or 2-hour hike along the ridge overlooking southern Hong Kong Island – a total breeze! Certain parts are wooded and boast beautiful plant life, whilst the rest is on a ridge overlooking the sea.

Best View – At The Peak
Don't forget to have a drink at Felix at The Peninsula Hong Kong, while enjoying the "Symphony of Lights". Everything you've heard about Hong Kong's restlessness and energy is dramatically reaffirmed by the view from the Peak. Even the most cynical locals never tire of visiting. Looking down at the city from this famous vantage point, you'll see one of the finest harbours on Earth and a skyline so incredible, bold and lofty that Manhattan's looks provincial by comparison. Beyond the mountains to the north of the city, the rest of China simmers and strains.

Best One Stop shop – No doubt, still Harbour City
You can find things for all ages in one place. In addition to local designers' shops, Lane Crawford also carries a great deal of international brands. This mall offers really a true one-stop-shopping experience and can be considered as a major hub of international brands and flagship stores. Make sure to get a directory and map at the customer service centre. The mall is so big that you easily will get lost inside.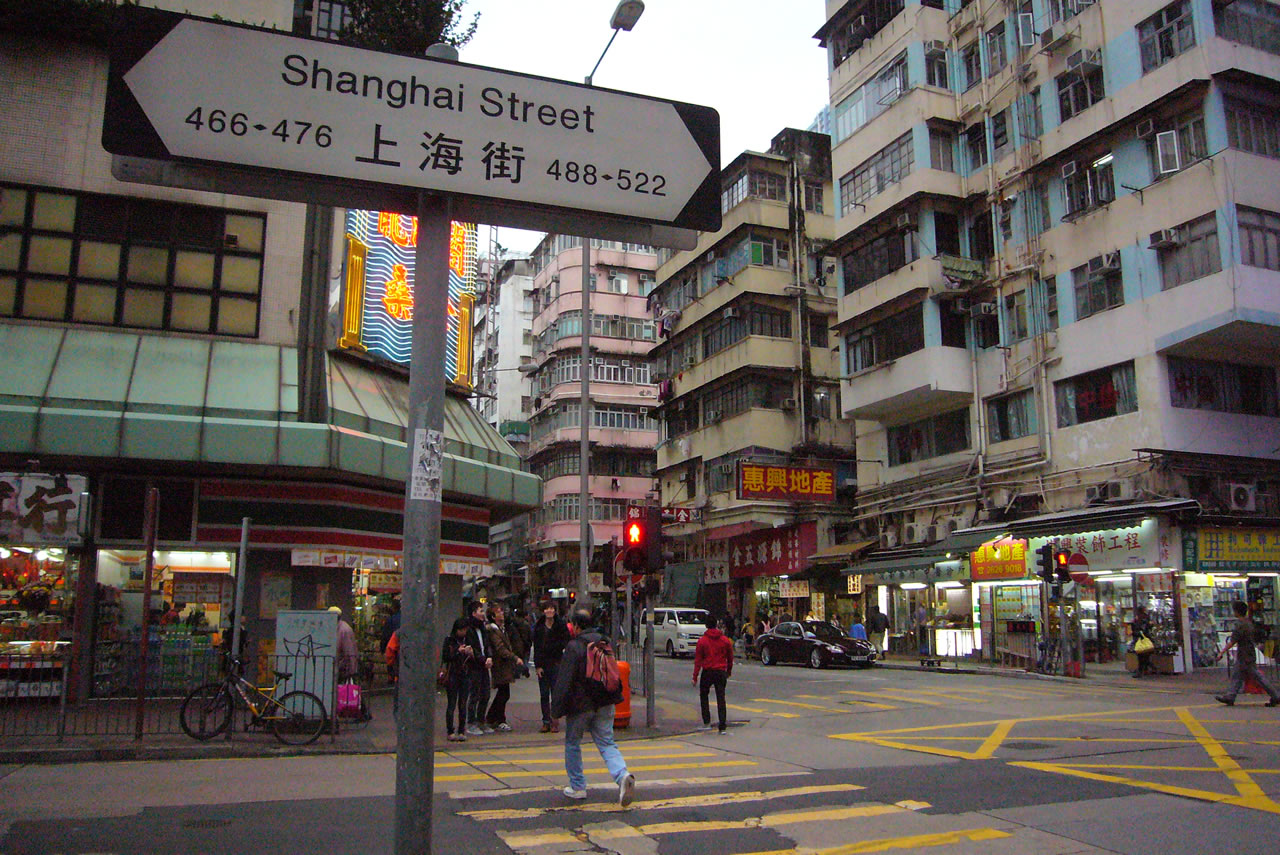 Best Local Secret – Shanghai Street
Parallel to the much talked about Nathan Road, Shanghai Street is one of the longest streets in Kowloon and has been developed for over one hundred years. Think local culture and local stores all along. The real action is on Shanghai Street where shops served thousands of people who lived and worked in the typhoon shelter a few blocks west. Its nightclubs, brothels and theatres earned the street a somewhat salacious reputation that endures even today.

Best Family activity – Ocean Park and Disneyland
If you are visiting with kids, trust me this is a mandate! Besides being an amazing amusement park, Ocean Park hosts several intriguing exhibits, and observatories. Currently, Ocean Park has over 40 attractions, shows and rides. If you aim to take and experience all the shows and attraction you might prepare yourself to spend a whole day in the park. As the newest Disneyland in the world, it is a must-see because of its special attractions and the inimitable sense of Chinese culture. Walking into it, you feel you are in a wonderland. Accompanied by Mickey Mouse and other Disney friends, you start a fantastic and magical journey.


Best cultural secret – Feng Shui and Fortune telling
Indeed, feng shui and fortune telling! Dismissed by Western sceptics as weirdly new-age, the art of feng shui is serious business in Hong Kong. Feng shui, translated as "wind and water" stems from the ancient art of geomancy, or connecting to the energy of the earth. Many people in Hong Kong believe that good feng shui can attract prosperity and ward off bad luck. Past the hawkers of clothes, bootleg DVDs, sex toys and octopus porn, there lies something so completely wonderful: a street of fortune tellers. Rows of them, one after another after another! With over a dozen common methods and countless practitioners working around the city, one can easily conclude how well fortune telling has been embedded into their culture.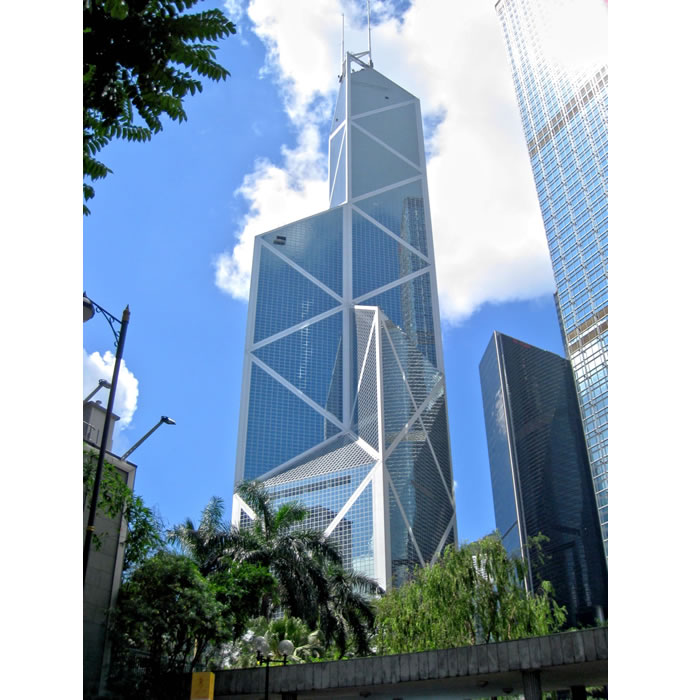 Top architecture find – The Bank of China Tower
The prism-like façade of the 367.4m Bank of China Tower has become one of Hong Kong skyline's most recognisable and appreciated features. The work of renowned Chinese–American architect I.M. Pei, the 70-storey building's asymmetrical form is pure geometry and has been compared to a bamboo plant, which extends its trunk successively higher with each new burst of growth. We highly recommend visiting the observation deck on the 43rd floor of the building!


Best restaurant for a celebration – Gaddi's at The Peninsula Hong Kong
Well appointed at The Peninsula Hong Kong, Gaddi is most definitely one of the most chic and fine-dining restaurants in the city. Aside from being the first ever French cuisine restaurant to tap the gourmet scene of Hong Kong, the restaurant is also renowned for its quality wine list and post-dinner chocolate trolley. While lunches are indeed more relaxed, dinners are more of a formal affair!

Best cocktail with a view – Felix at The Peninsula Hong Kong
When one visits a bar at The Peninsula, one can easily expect style, class and glamour, but Felix totally wows us! Perched on the 28th floor of the iconic hotel, the restaurant offers stunning views of the city's skyline. Designed by Philippe Starck, Felix is modern and chic, to the extent that the menus are in fact iPads. Felix is not your ordinary dining experience, providing a menu combining the best of the East and West and an excellent selection of wines, the Felix is a popular spot for both locals and tourists.

Museum must see – The Museum of History
Squeezing 400 million of history into a 7,000 metre space is a challenge, but the Museum of History has fulfilled that challenge beautifully! The entertaining and educational permanent exhibition "The Hong Kong Story" comprises eight galleries with a display of over 3,700 exhibits, 750 graphic panels, dioramas and multimedia programmes supported by special audio-visual and lighting effects and illustrates the natural environment, folk culture and historical development of Hong Kong through a 400 million year period in an authentic manner.