A mighty installation has been erected on the Bailang river bridge in the city of Weifang in China and it is being touted as the 'world's largest spokeless ferris wheel.' The incredible megastructure is named 'Bailang River Bridge Ferris Wheel' on the bridge it's built upon and measures a total height of 145 meters, which is 10 meters taller than the world-famous London Eye. It has 36 carts with the capacity to carry 10 passengers each and offer an unparalleled view of the Bailang River and the surrounding areas of the Weifang city.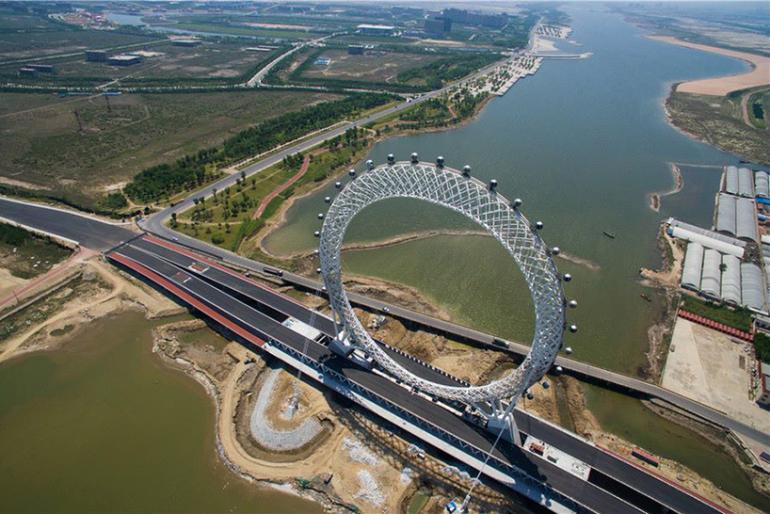 Each of the wheel's 36 carriages is outfitted with Wi-Fi and television sets. There is no information on what will be played on the TV sets, but we presume that it will display information on the ferris wheel and the cart's current location. The wheel will take 28 minutes to complete a full rotation giving the tourists enough time to click pictures and get a good view of the city.


The amusement park-style attraction is soon going to be opened to the public in China. It is also the world's first spokeless Ferris wheel with grid design and the crisscrossing steel beams holding the Ferris wheel together have been described as a 'dragon spine.' The incredibly complex architecture is vital for pulling off the spokeless and shaftless design, making the center completely hollow like a giant high-tech wheel.

[Via:Designboom]