The United Arab Emirates is a personification of all things magnificent and larger-than-life. Dubai, in particular, has managed to create and hold records for having the tallest, the most beautiful buildings, and even the worlds largest observation wheel. Still, sometimes even dazzling Dubai falls short of making ambitions come true. A case in point is Meydan City, the $30 billion ambitious enterprise that's left to rot as an abandoned city in Dubai. What could've been the crowning glory of the Middle East bit the dust in a span of six years, with Meydan Real Estate all but becoming a mirage in the desert. However, if it would have completed, the city would have been nothing short of grand, and in true Dubai style shattered a couple of world records. Take a tour of Meydan City, which could have been the most excellent example of architecture, luxury, and technology-

Fantastic features of a $30 billion mega-city-
A vision of UAE's prime minister Sheikh Mohammed bin Rashid Al Maktoum, the $30 billion Meydan City, would be home to no less than 80,000 residents occupying 40 million square feet. The city would house the world's most splendid residential tower, a race track, a vast ski resort, and more.

The area's highlight was Meydan One Mall, a luxurious haven offering over 500 stores, 100 restaurants, hotels, clubs, a plaza, IMAX, and sky-bubble entertainment. This mall was to have something that no other mall has, a humungous retractable roof that would measure 150 by 80 meters. Just to give you an idea, the length of a football field is 105 meters (345 feet).

The key highlight of this magnanimous project was the 1.2 km long indoor ski slope. Undoubtedly it would have been the world's largest and would be twice the length of AlpinCenter in Bottrop, Germany, which is the current record holder. At the base of the slope would sit a 25,000-square-foot arena which would comfortably accommodate 8,000 people and serve as a mix use space for concerts and sporting events.

Only Dubai can manage to fit in a freezing ski resort and a canal system like Venice as one of the modes of transportation in the marvelous Meydan City. The 4 km long (2.5 miles) canal would include shops, luxury hotels, restaurants, and residences.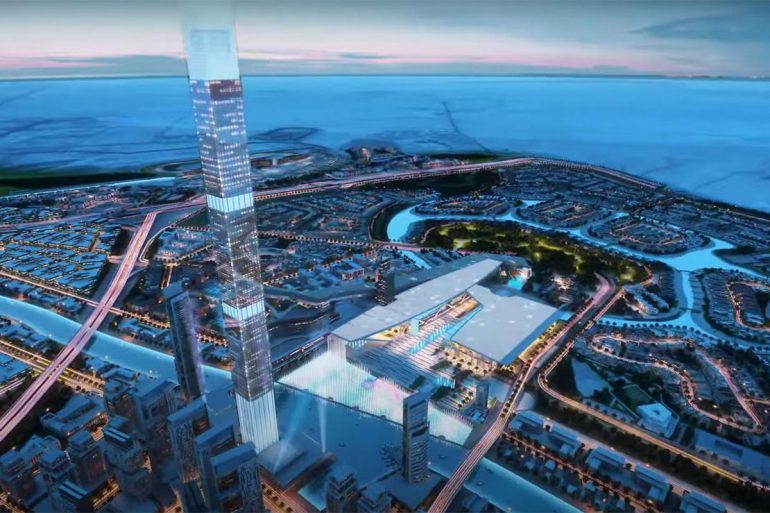 The residential tower was to stand tall at 2,332 feet (Burj Khalifa stands tall at 2720 ft) with 885 luxurious private residences. If that's not luxe enough, there were plans for a five-star hotel with 350 rooms to impress the hedonistic visitors. The tower would also include the world's highest restaurant, which would treat guests to gourmet cuisines 675 meters above the ground. Meydan City was impressive from the word go and was to welcome guests to a world of opulence with a gigantic fountain that could shoot water up to 1250 feet in the air.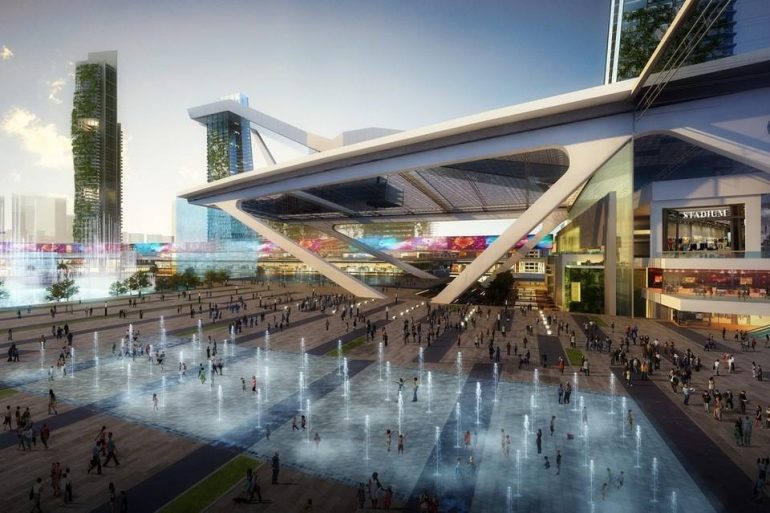 That's higher than the Bank of America Tower in New York City and nearly equalling the Empire State Building. Also, to put it in perspective, the Bellagio fountains in Vegas shoot water upto a height of 460 feet only.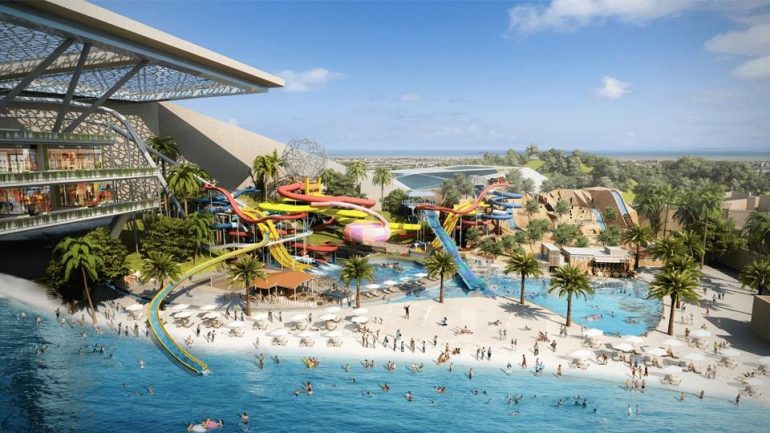 The impressive waterworks extend to a tremendous water park replete with attractions and amenities. Planned in 2013, the project finally commenced construction in 2015 with its first residential phase, the Meydan Sobha. The first phase included an artificial lake, complete with kayaks and paddle boats. For visitors to take a break from the heat, a massive waterpark with two huge wave pools and multiple rides was on the cards. It was to also have a South Seas-inspired lagoon that would overlook the lagoon. One of the highlights of the park was to be a bungee jump that would dip guests into the crystal lagoon.

While most of the above remain plans, the Meydan attracts thousands of visitors every year to the race course that opened in March 2020.

Why did Meydan City not see the light of day?
The Covid-19 pandemic wasn't kind to anyone, and this included Meydan Real Estate as well. In 2021, the company filed for bankruptcy, leaving them with no funds and over $4 billion in debt. According to Bloomberg, the company's debts are tied to constructing a giant mall project that remains unfinished (in all probability, the Meydan One Mall).

The company's mounting problems, and non-payment to contractors, finally forced Dubai to set up a separate tribunal to hear all claims against the developer in 2019. While Dubai continues to glisten even without the splendid Meydan City, it would've certainly been a great addition to the grandeur that Dubai offers.