Why promise your loved ones intangible objects like the moon, stars, etc., when you can scatter hoards of rock-sized diamonds (read: look-alikes) on their feet? Our planet is replete with stunning locales, which is why looking for interstellar beauty makes no sense. One of the most famous beaches in Iceland known as the Diamond beach is a beautiful black sand beach near Jökulsárlón ice lagoon where the black sand beach is littered with huge chunks of glistening ice reminiscent of diamonds.

Diamond Beach is loaded with enormous ice pieces that constantly break off from Breiðamerkurjökull, an outlet glacier of Vatnajökull, the largest icecap in Europe. Bits and pieces of these chunks of ice end up on the black sand and create a stunning visual effect that makes this place look like a page out of a fairy-tale. Not only is it visually bewildering, it casts an unforgettable impression owing to varying sizes of these diamond-lookalikes that range from palm-size to larger than an average person, with an array of amazing colors, which changes from deep blue to bright white.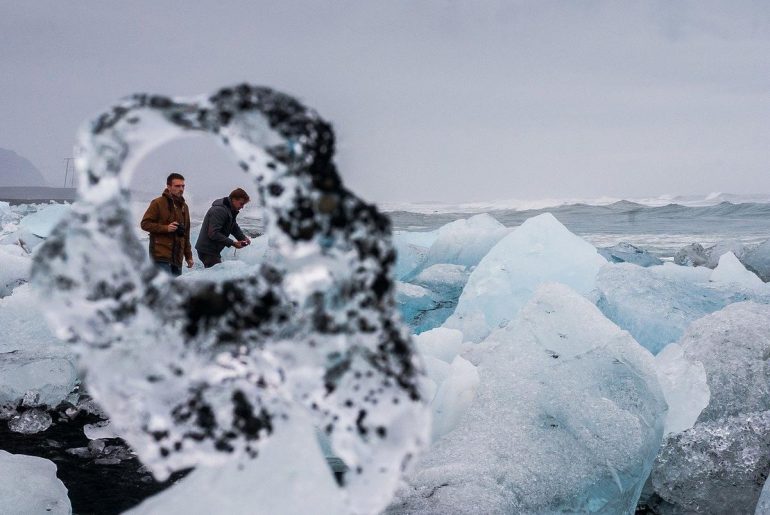 The Diamond beach also offers ever-changing beautiful views to visitors as it never looks the same on two different days. Once ice melts and new chunks are washed ashore, this place can look completely different from the previous day. This magical place has turned into a hotspot for Instagram influencers looking to impress their follower and the most picturesque spot for marriage proposals.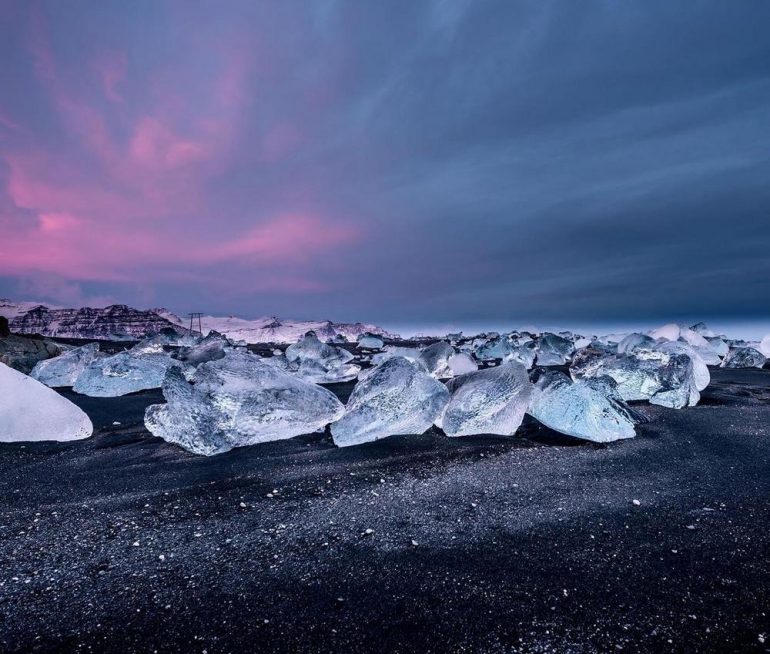 To see the diamonds in their entire glory, visit the icebergs during sunrise or sunset as the low-set sun is a sight you will never forget, and you will understand why the beach got its name. The best way to visit Diamond Beach is via small boat tours that get you closer to the big icebergs.