Is Santorini on your wish list? Well, clearly, you're not the only one! The Greek destination has gained overwhelming traction in the last few years. Thousands of tourists are now making their way to it, and as a result, the island is flocked with more crowds than one would please.

Instagram vs. Reality of Santorini
With filters and photographic mastery being used to spruce up pictures, we're kept away from what goes on behind the lens. However, a bold travel blogger recently decided to uncover the reality of the famous Greek destination.

In her recent post on Instagram, Lucy Tranos shared behind-the-scenes clips at Oia, Santorini, a popular destination for photo-takers because of its beautiful, blue-domed churches. The young photographer, for the first few seconds of the video, posed glamorously with no one in sight around her. However, the clip progressed to show hundreds of tourists bustling and waiting in queue to get photographed. Explaining the reality, she said, "Showing the reality behind Oia, Santorini. It will most likely be packed at the famous sunset spot in Oia, and people will be queuing up to take photos at the spots with the blue domes unless you get there at 7 am."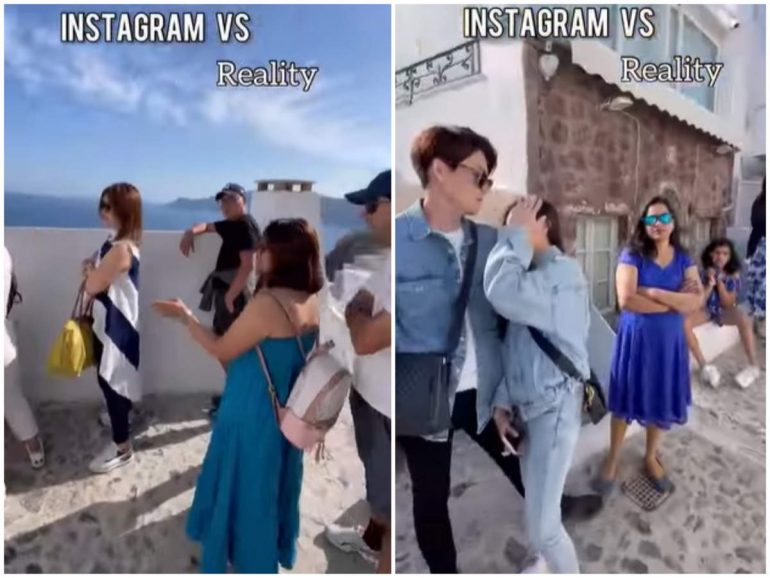 'Oia is one of the most beautiful towns in the world, though, so no wonder it attracts so many people. Would you wake up early to see the Oia without the crowds?! I have been to Santorini every summer for the last three years, and every year it gets busier and busier! It was nice to see it empty in 2020, but def, not the case currently…," she further added.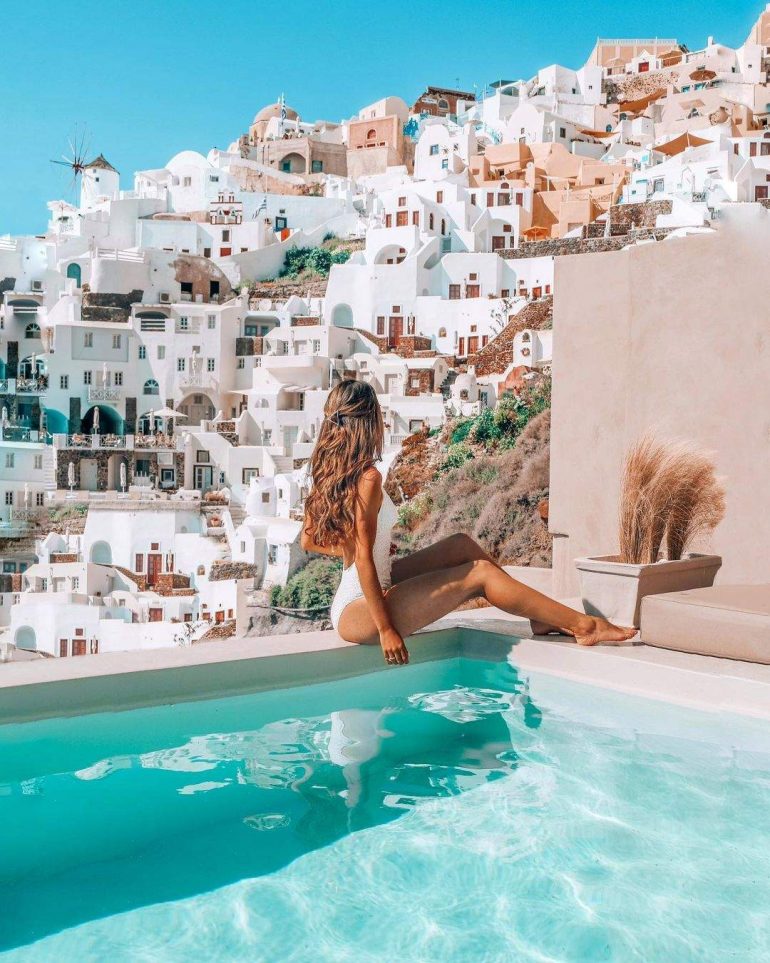 Travel is now open, and so are the Influencers!
While Covid caused a lull in travel across the world, it's no more the case. Countries have relaxed their norms, and more and more people are now taking to the road. As per a recent study, the number of international air arrivals to the Greek island of Santorini increased starkly in 2021. Overall, international air arrivals in Santorini reached around 472 thousand in 2021, after falling to roughly 380 thousand in 2020 due to the pandemic. Further, the pre-covid number of travelers visiting the island had peaked at almost 520 thousand in 2019.

Suggesting a way out, Tranos had, in her post, stated, "If you want to experience Santorini with a peaceful and more authentic vibe, you should def stay away from the 'hot' spots mentioned and get lost in the alleys OR visit other villages like Imerovigli, Mesaria, Megalochori and Fira which are always less busy!"
And Tranos isn't the only one to share her tale on travel woos. Many social media influencers are now being open about the overcrowding nightmares at popular tourist destinations. With travel, for most, being a getaway from the city crowds, it could be quite disheartening to see otherwise on one's sojourns.
This also makes us question if spending thousands on vacation is worth it after all! However, if posing from the gram is what matters, you could get your money's worth with some photography tricks up your sleeve – just like the influencers!