While traveling isn't a bucket list goal for most of us at the moment, we're delighted to bring to you, news on a one-of-its-kind train lodge situated inside the iconic Kruger National Park in South Africa. The exclusive accommodation comes to you practically in the form of a train parked permanently on the Selati Bridge above the Sabie River and quite unlike anything we've seen before!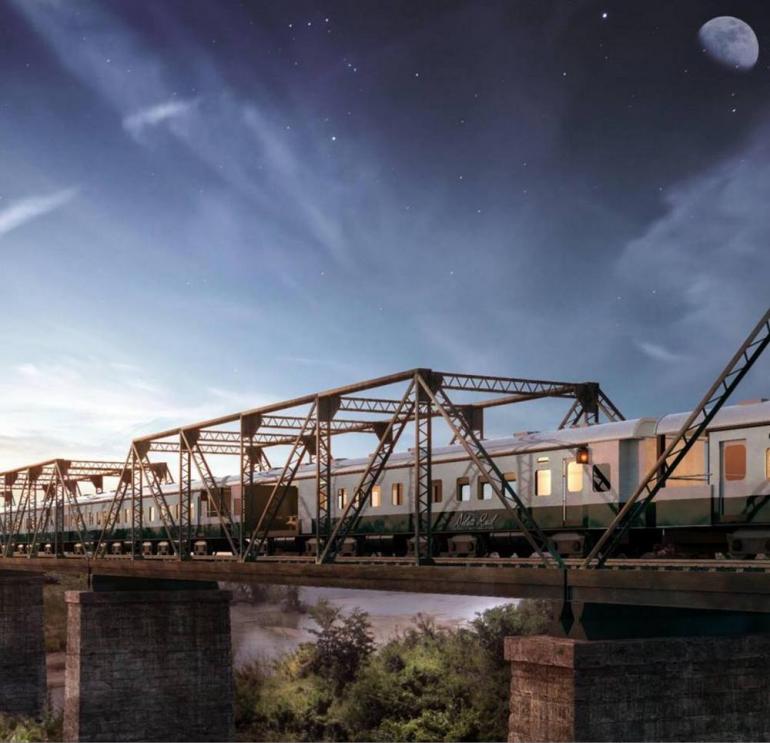 Christened Kruger Shalati – the unique lodge consists of 31 rooms, complete with 24 carriage rooms and 7 Bridge House rooms. Its interiors reflect contemporary African design along with plush aesthetics that

Each of the glass-walled, large train rooms further provides panoramic views along the length of the majestic Sabie River, while a viewing deck allows visitors to soak in the neighboring beauty to the fullest. Guests are also able to access to two game drives per day, fine dining and lavish swimming pool while onboard the train lodge.

The accommodation aims at celebrating a location where the first visits to the iconic park were allowed in the early 1920s and is painstakingly conceptualized by Johannesburg interior design studio – Hesse Kleinloog.

And while it was previously slated to open in June, the Kruger Shalati will now open its doors in September 2020 owing to the coronavirus outbreak. Want to experience Africa on a train? You know where you need to head!