With a top speed of 15.5 knots, the 47 meter steel displacement is Heesen dockayard's flagship under-50 meter model. Staying true to it's moto, "the performance of luxury," power never means a compromise on luxury. With the largest volume in its class, 4 separate deck areas, a 90 sq. meter sundeck, the yacht is a standing testament of unprecedented flexibility combined with Heesen standards of construction. Revealed in April, 2012 and named the Lady Petra, the yacht was presented to its owners, Mr. and Mrs. Heesen with an audience of more than 700 people.

Displayed at the 2012 Monaco Yacht Show, the superyacht was designed by Omega Architects with interiors designed by the renowned Bannenberg and Rowell. With 6 cabins on deck including a spacious upper deck master suite, and a main deck VIP suite the yacht can easily accommodate up to 12 people on board its luxurious realm.


The VIP suite includes a large modern stateroom and luxurious en suite bathroom with large shower area. A light, contemporary design is combined with ample space to form a luxurious stateroom, which obviously offers flexible functionality. All en suites have a modern and airy ambiance, with large shower areas and natural light flowing in and the rooms itself include furniture made from the best woods, marble and the finest upholstery with ample amenities available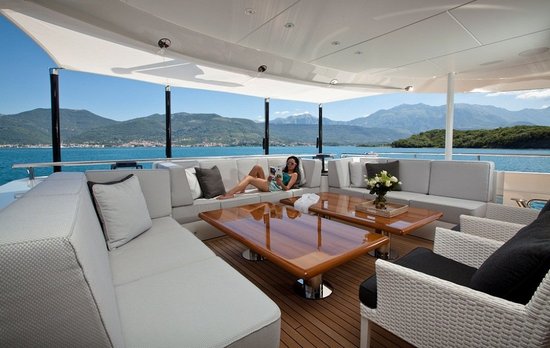 The superyacht's main aft deck offers an extensive lounging area combining ample space, a luxurious contemporary style and picture perfect panoramic views due to two surprisingly thin pillars supporting the shade-supplying awning, allowing one's eyes to unobtrusively wander and enjoy the views all while being supplied with a perfect amount of either sun or shade. The main saloon offers intimacy and includes an aft pantry, central lounge and fore dining room. The ambiance here is perfect for hosting those classy cocktail parties or easy-going get-togethers.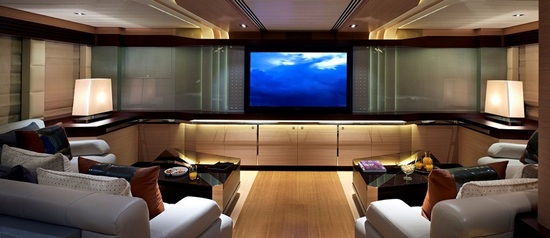 On the main deck, you will find the spectacular media room that is fitted with a 65-inch screen and an arrangement of angled lounging sofas, allowing an optimal viewing angle from every seat and houses custom-built silver oak furniture. The massive master suite is on the upper deck and occupies more than half the area. This upper deck also houses Lady Petra's dining area and an additional, circular shaped breakfast room. Also native to the upper deck is a large Jacuzzi, a fully equipped bar and a big dining table with guaranteed shade courtesy of the reverse radar arch.


The palettes of colors, materials and shapes all give the Lady Petra a well-balanced, friendly atmosphere, with a subtly luxurious undertone. The superyacht hold the Heesen name high as it raises the bar with regards to combining optimal performance, onboard luxury and fuel efficiency.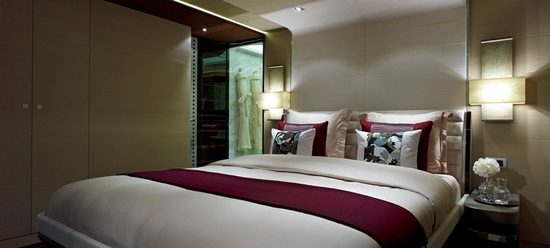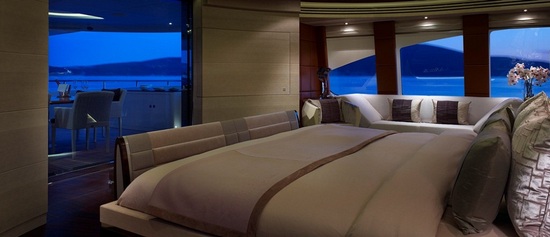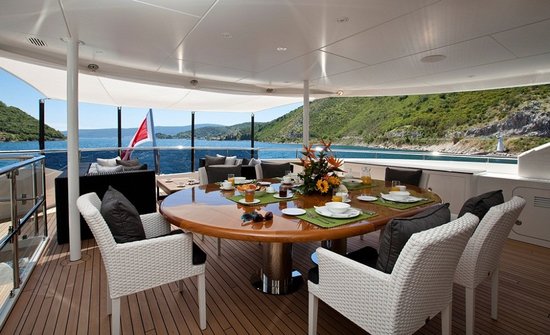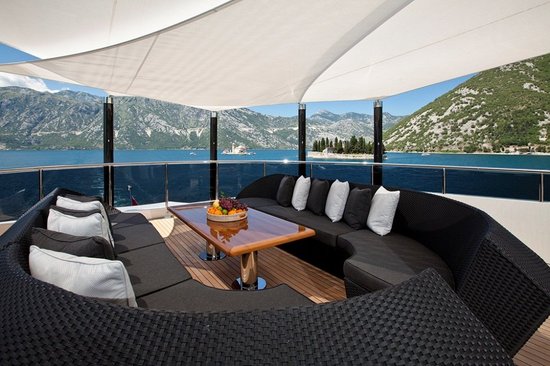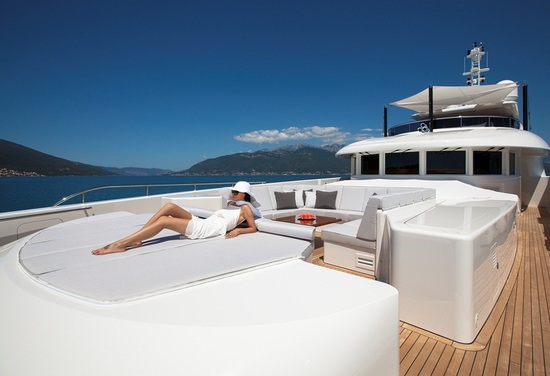 [Superyachttimes]