The Red Sea Project is the regenerative, rejuvenating, and regal future mega tourism destination in Saudi Arabia. Adding a feather of flamboyance to Saudi Arabia's trillion-dollar bonnet is the $20 billion mega resort touted to be completed by 2030. The luxe dwelling is developed on the marine-rich western coast of the country along the Red Sea and between the cities of Umluj and Al Wajh. It sits close to the fourth-largest barrier reef in the world, with a whopping 90 pristine islands untouched and unadulterated by humankind.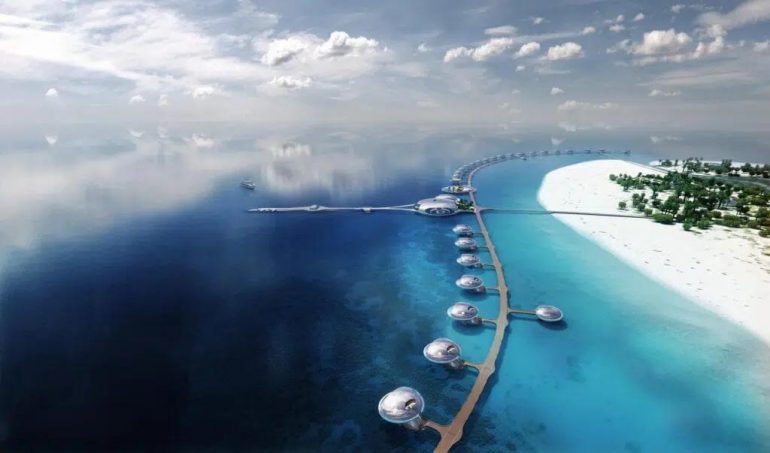 Bearing the regenerative and sustainable angles in mind, the project will preserve Saudi's Red Sea for generations using less than 1% of the total site for development. The ambitious Red Sea Project is gearing up to welcome its first guests in 2023 as the leading luxury resort destination for globetrotters who have seen it all: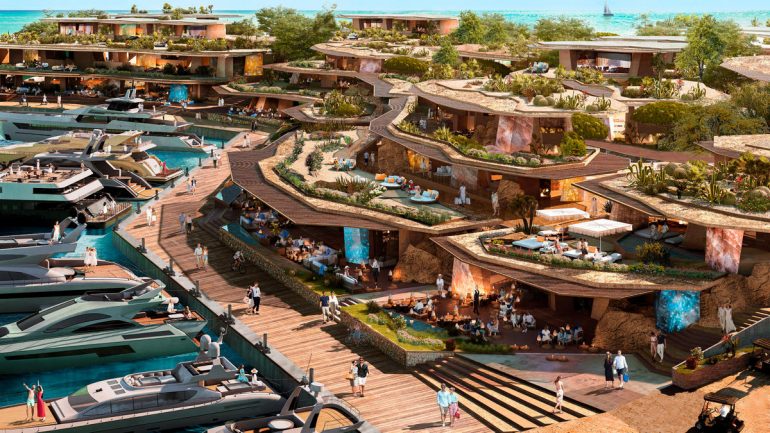 The Red Sea Project is developed within a 34,000 sq. km site-
Part of crown prince Mohammed Bin Salman's Saudi Vision 2030 program, this luxurious holiday destination will give new meaning to luxury and ecotourism by attracting visitors to the Red Sea coast. The first 16 hotels planned for the first phase will open doors by 2023. Come 2030, and The Red Sea will be home to 50 hotels, 8,000 rooms, and no less than 1,000 residential properties.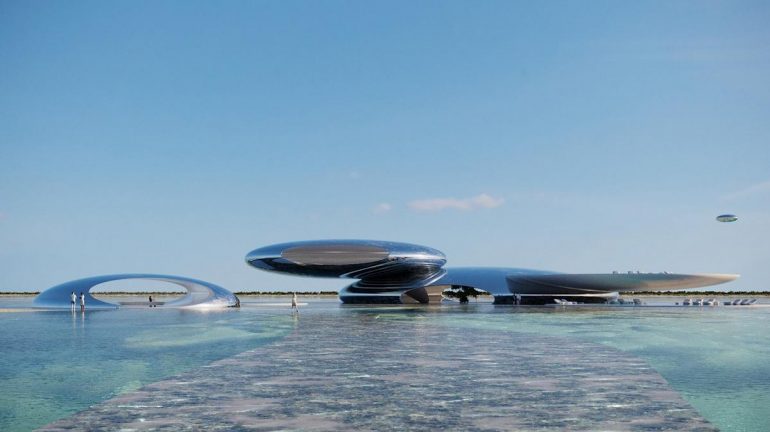 Per The Richest, Phase One of this luxury project will bring together brands and hotels like Fairmont Hotels & Resorts, Raffles Hotels & Resorts, Grand Hyatt, and Intercontinental Hotels & Resorts. These hospitality brands make available 1,700 of the total 3,000 hotel rooms planned for the project.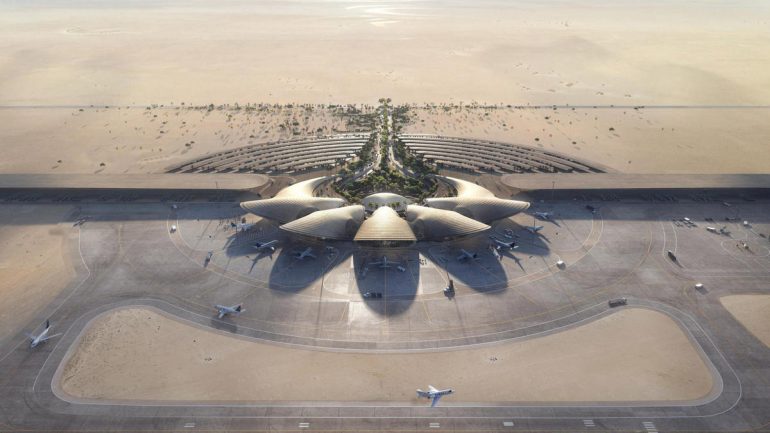 A dedicated airport, the Red Sea International Airport, will usher guests in and out –
Developed to function as a year-round destination, the regenerative project will easily cater to 250 million people who can access this marvel within three hours of flying from the crossroads of Europe, Asia, and Africa.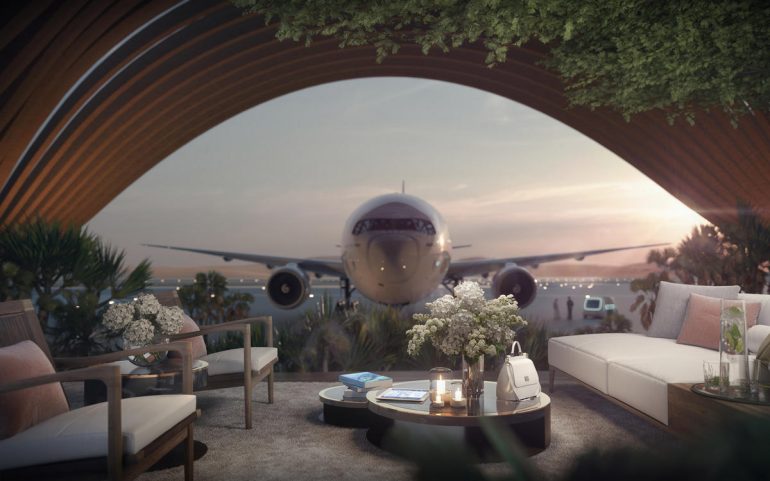 The airport will boast five fluid dune-shaped roofs, drop-off, and pick-up spaces. The desert-inspired structure will be powered by 100 percent renewable energy and an eco-friendly layout and will serve one million annual tourists on completion.

Spectacular and stand-out elements of the Red Sea Project-
While there are tons to look forward to and so much to explore, the Red Sea project features some incredible additions coming to fruition sooner than later. The Ummahat AlShaykh Hotel 12, a ring-shaped hotel on stilts, designed by British architecture studio Foster + Partners, unveils timber-roofed holiday homes, restaurants, and seating areas bestrewn across the immaculate island. The non-damaging approach of the project is powered by renewable energy, the prohibition of single-use plastic with no waste from the hotels going to landfill.

The dolphin-shaped Shurayrah Island will house Coral Bloom, complete with unparalleled experiences, namely, the Dunes, The Trail, The Coves, Coral Pavilion, Reef Villas, Nature Reserve, The Club, Golf Course, and Luxury Village. The main hub island will offer an 18-hole golf course, a marina, a beach club, luxury retail options, and more. Chief Executive Officer of TRSDC, John Pagano, commented: "The Red Sea Project offers numerous investment opportunities, enabling companies of different sizes and sectors to contribute to this one-of-a-kind development, elevating the Kingdom's position as a global investment powerhouse.

"We are creating an ultra-luxurious, innovation-driven tourism destination that will set new standards of excellence for sustainable development and resort management to bring about the next generation of luxury travel. The destination will provide a unique sense of place for visitors and offer nature lovers, adventurers, cultural explorers, and guests looking to escape and rejuvenate a wide range of exclusive experiences, combining luxury, tranquility, adventure, and beautiful landscapes."

A coastal village for employees and their families-
The Red Sea will include a Coastal Village, the hub for employees to live, work and relax. This dedicated space promotes co-working and community living and is home to a whopping 1,000 people who work at the Red Sea Project. Ultimately the coastal village will house as many as 14,000 workers and their families.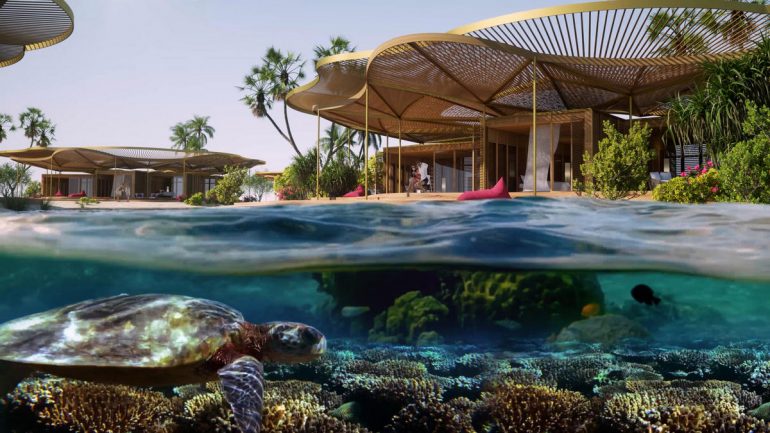 Sustainability is paramount-
A sustainable master plan ensures 30 percent net conservation of the natural belt that includes habitats such as mangroves, seagrass, corals, and land vegetation across 28,000 square kilometers. Technology plays an imperative role by using sensors throughout the destination that provide feedback on waters, aridity, and wind patterns. Conservation zones and the evolution of green and blue habitats boost regeneration and carbon sequestration.

Powering this entire project of more than 50 luxury resorts, thousands of residences, shops, etc will be 1GWh-worth of battery storage. To give you an idea it would be the equivalent of 74,075 Tesla Powerwall+ units which have a capacity of 13.5kw each. The battery in turn will be powered by wind and solar making it the largest tourist destination to be powered by renewables 24 hours a day.

From using sustainable products and materials like green concrete in construction, implementing the Brains for Brine initiative to manage brine discharged from the water desalination process to integrating an innovative digital destination management system to appeal to luxury travelers, The Red Sea Project covers it all sans compromise.

The vision that's soon turning into an incredible reality-
The Red Sea project is one of three giga-projects announced by HRH Crown Prince Mohammad bin Salman bin Abdulaziz Al-Saud in 2017. The developments of these billion-dollar projects create a new way of life for not only Saudi Arabia but the world.

The massive Red Sea project can be trusted to open doors of economic activity and create many jobs and umpteen entrepreneurial opportunities. The Red Sea alone will directly employ around 35,000 people and support a broader community on the whole with prospects for local businesses, entrepreneurs, and supporting industries.