Lima is a city where feelings come alive, where you can discover yourself with history, art, and food. A place where 150 characters are not enough to describe it all because words just aren't enough. A place where you can connect with your soul. LuxuryLaunches together with the concierge of the Belmond Miraflores Park Hotel, Lima helps you discover just what this wonderful city has to offer.

As the capital and Peru's largest city, Lima is one of the most interesting cities in South America with its huge archaeological, historical, and cultural past. From museums housing, more than 35,000 pieces of pre-Columbian art to shopping malls on cliffs to fabulous contemporary and historical architecture to decorative parks & sweeping ocean views; Lima has it all. Not to mention the city is gastronomical heaven where you can discover the best flavors of the Pacific, the Andes, and the Amazon along with their propensity for global cultural fusion, flavor blending, and experimentation.

The city is so richly steeped in history that it has many UNESCO heritage sites such as the Church of San Francisco where you can visit a monastery, museum, library, and catacombs at one go. There are many public and private museums offering a varied collection of ceramic, textile, and precious metal artifacts to streets decked in art showcasing the rich diversity of Peruvian craftwork. You will surely find something that will remind you of your amazing time here.

So don't be one of those visitors who fly into Lima to take a quick connection to Machu Picchu; instead, explore the city and let Lima's charm grow on you. Here are some of the things you can do…


Top day trip: Nazca Lines
Stretching across the Nazca plains like a giant map is the famous Nazca Lines of Peru. These are mysterious geoglyphs that span the rugged Peruvian desert. Composed of over 10,000 lines, some of which measure 30 meters wide and stretch more than 9 kilometers, there are about 300 different figures, including animals and plants. The best way to see this is by flying over the place.


Must try dish: Lomo Saltado & Ceviche
These two dishes are part of the traditional gastronomy of Peru. The Lomo Saltado is a dish that combines marinated strips of beef steak with onions, tomatoes, French fries, and other ingredients. It tastes best with rice on the side. The Ceviche is a starter made with raw fish, lemon juice, different types of chili and seasoned with chopped onions, salt, and cilantro. It can be accompanied by sweet potato, lettuce, and Andean corn.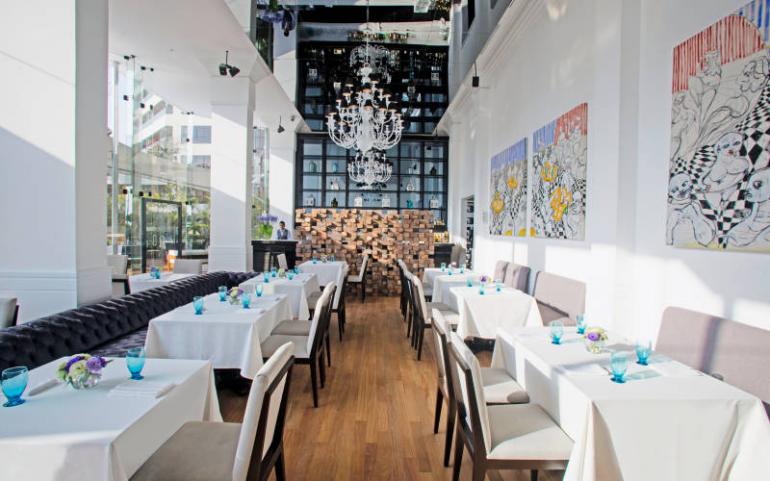 Best activity / Excursion: Gastronomic Discovery with Belmond
Discover the sights, sounds, smells, and flavors of the Surquillo market accompanied by an expert guide, none other than our chef who will explain the importance of the great variety of ingredients and products which form the base of Peruvian gastronomy. Back at the hotel, cook up a storm with a private cookery class that concludes with a delicious lunch at Tragaluz.


Best view: Rooftop pool at Belmond Miraflores Park
The hotel's heated rooftop pool offers you breathtaking views of Lima and the Pacific Ocean. Perfect for adults and children, the pool measures 17x5m (55x16ft) and is 1.6m (5ft) at its shallowest and 2.2m (7ft) at the deep end.
Best one-stop shop: Dédalo (Barranco)
For over twenty years, Dédalo Arts & Crafts located in Barranco in the Bohemian neighborhood of Lima, has become a must-stop for anyone interested in seeing and buying art.

Best local secret: Isolina (Barranco)
Isolina in Barranco has a well known restaurant named "Taberna peruana" (or Peruvian tabern) which offers traditional Peruvian cuisine with recipes difficult to find in this revolutionary gastronomic boom.

Best place for local shopping: Larcomar
Larcomar is one of Lima's main shopping centers. Located in Miraflores along the cliff next to the ocean; it includes a cinema, bowling lanes, a food court, tourist shops, restaurants, book stores, clothing stores, and electronic stores.

Best family activity: Pachacamac & Paso Horse
Guess can enjoy the "Caballos de Paso Peruano", a horse in action at a private hacienda outside Lima while enjoying a delicious lunch of Peruvian specialties. Skilled riders will guide the horses as they step in tune with Peruvian beats.


Best cultural secret:
Fugaz is an expression of local artists to revive a dying neighborhood with art. It is a private initiative that aims to restore the streets of Callao through art and culture and offer locals an alternative to a life of theft and drug trafficking. Murals by local and international street artists grace the walls and have now turned this neighborhood into a hip and trendy place.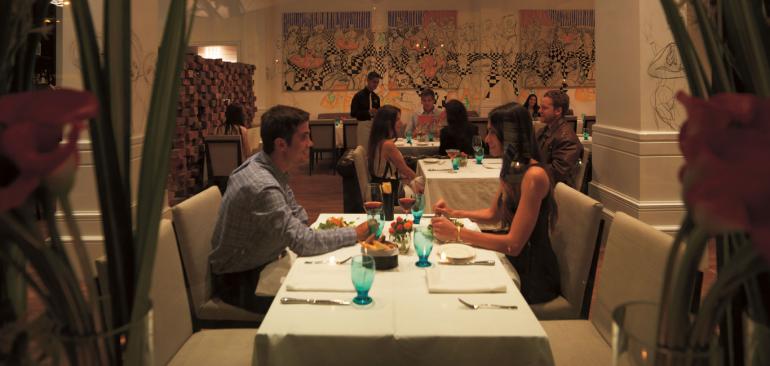 Best restaurant for a celebration: Tragaluz
The restaurant has a casual but modern feel and serves innovative international cuisine. It offers Mediterranean and Asian with a Peruvian twist. Guests can enjoy the artistic work of Mateo Liebana as he often visits to paint from time to time.

Best cocktail with a view: Cala
Cala is a chic restaurant set behind a rocky beach and is one of the city's few waterfront restaurants. You can enjoy a cocktail on the terrace and select a range of dishes from traditional Peruvian to sushi and pasta.


Must see museum: Larco Museum
The Larco museum offers a varied collection of 3,000 years of ceramic, textile, and precious metal artifacts. There are tens of thousands of pots in the shapes of animals, plants and people and there's also a special room devoted to erotic archaeological treasures.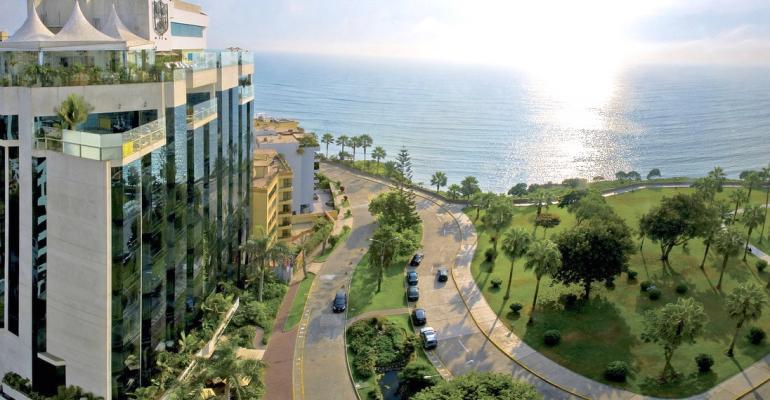 Where : Belmond Miraflores Park
Malecón de la Reserva 18, Lima 18 01035, Peru
Phone: +51 1 6104000