The airline industry has been devastated by the coronavirus. With flight restrictions imposed by countries all around the world, on top of quarantine regulations deterring travellers worldwide, many planes have been grounded and flights have dwindled to barely a trickle of what was available the same time last year or even a few months ago.

All the while, the health situation of countries change from day to day. South Korea, the first country to have a serious outbreak after China, dealt with the situation with swift action, so that after two months of nationwide testing it is a relatively safe nation to live in – unlike many countries where the crisis is yet to decline.

But with restricted and limited flights, those who are seeking to return home or to take shelter in a safer city are faced with exorbitant prices. When the Hong Kong and UK government imposed quarantine measures and schools in the UK started closing, many students had no option but to rush home.
It was reported that the price of flights to Hong Kong quadrupled to HK$43,000 (US$5,548) for a one-way flight from London to Hong Kong.

"We flew a group of boarding school students back to Hong Kong last month," says Jolie Howard, CEO of Tag Aviation, a private jet company in Hong Kong. "We flew 13 passengers back from London on a chartered flight."
Howard says that there are typically two types of clientele for private jets. There are people who have their own planes managed by a company like hers, which organises the flight plan and staff when they wish to fly. Then there are charter flights where individuals pay for each flight

While pictures of passengers in either real or makeshift hazmat suits to take their long-haul flight back home circulated on the internet, Howard says there are particular advantages to chartering a flight amid the Covid-19 crisis. "For starters we thoroughly disinfect our planes after each flight and secondly, you'd only be sharing the flight with a dozen or so people whom you trust, as opposed to hundreds of strangers."
There are other conveniences offered by private jets. Their ability to take off on shorter runways opens up access to smaller airfields all around the world, as opposed to being limited to a few or in many cities, a single international airport to access commercial flights. That also increases the risk of going through and waiting for hours to board a flight in an international airport where tens of thousands of strangers have passed through.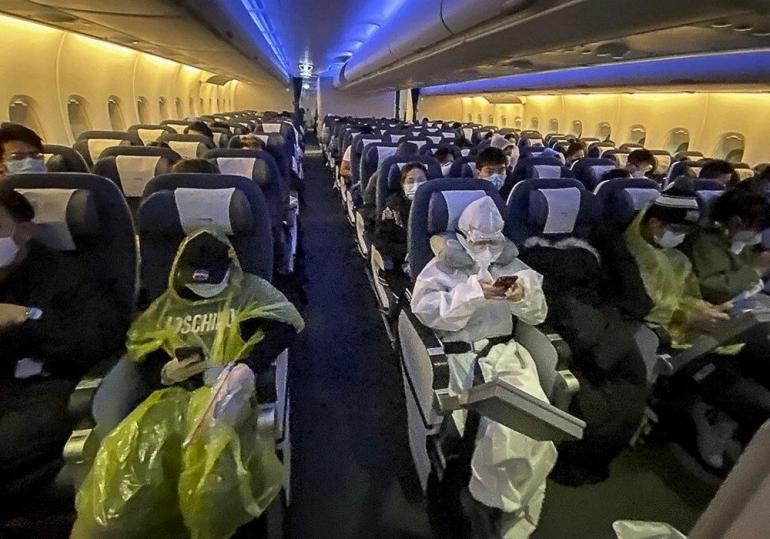 Your schedule is also flexible and entirely up to you so you can take off or arrive at a time that suits you. There is almost no waiting time to gather luggage and pass customs as an officer is assigned to meet the aircraft at the airfield to process arriving passengers.
So, how much is it?
A three-day, two-night round trip from Hong Kong to Madrid on a Gulfstream G650ER, which seats 19, will set you back US$390,000 (HK$3,023,000) and a Bombardier Global5000, which seats 13 passengers costs US$290,000. The price of a one way flight will be the same.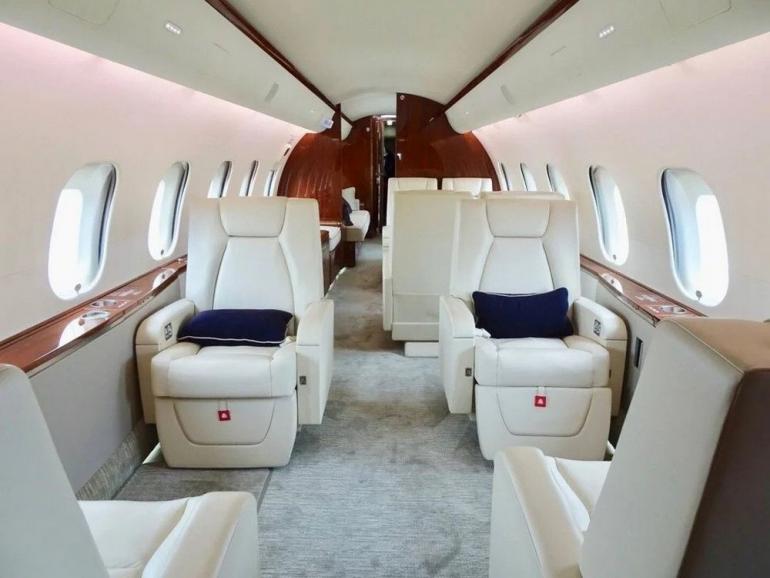 If you divide that price of the Gulfstream by the number of passengers it will roughly work out to roughly US$21,700, or HK$160,000, per person. Considering the prices commercial flights were charging for an economy ticket, this price does not seem too shocking.
While coronavirus in Hong Kong is starting to look like it's under control, it is still unravelling in Europe, US and many other parts of the world. Private jets are a viable option for those seeking safe haven here or anywhere else.
Note: This story was originally published on SCMP and has been republished on this website.