Despite the fact that vibration can be a watch's worst enemy, Richard Mille has created a vibrating luxury timepiece to wear on those first-class trips
Ever since an 18th century gentleman jogged along on horseback with a watch in pocket, vibrations have been a primary concern of watchmakers. Vibrations affect accuracy. So why has Richard Mille created a watch that vibrates?

"We, who have plumbed the realm of engineering to protect our watches from shock and vibrations, were all of a sudden inviting these into the heart of the movement," says Richard Mille.
The RM 62-01 Manual Winding Tourbillon vibrating alarm ACJ is an alarm watch designed to give a silent signal by a vibration. The benefits are obvious and numerous: useful in situations ranging from business meetings to the school play, from airline travel (first class – this is Richard Mille, after all) to attending concerts. The challenge remains: to vibrate without affecting the movement. It was not the work of a moment. A solution, inspired by early vibrating mobile phones, was an offset weight in solid gold.
The RM 62-01 is the most complicated watch the brand has ever made. It took one watchmaker working full time for five years to design the housing of 816 parts, two barrels, seven hands, 11 displays and a tourbillon cage within the space constraints.
There is a Coordinated Universal Time (UTC) for a second time zone, indicated by the green hand at the centre. The free-sprung balance of the tourbillon can be seen oscillating at 3Hz at the 9 o'clock position. At 12 o'clock within a square of signature red hatching is the oversized date window, and the power reserve indicator is fairly unobtrusive at 11 o'clock. Power reserve is a generous 70 hours.
On the lower part of the dial is a function selector with five adjustment settings. To "wind" the alarm of RM 62-01, the wearer presses the pusher 12 presses, fully charging the alarm's power reserve. The alarm has its own power-reserve indicator, as well as the on/off and am/pm.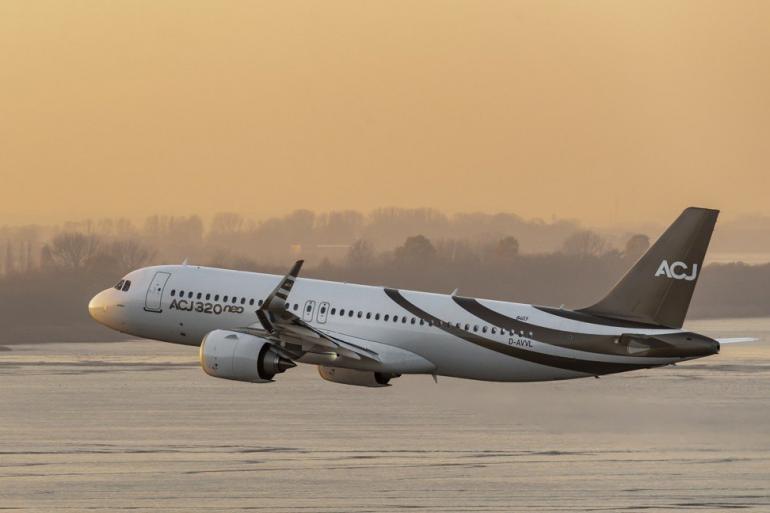 The RM 62-01 Manual Winding Tourbillon vibrating alarm ACJ is launched in conjunction with Airbus Corporate Jets (ACJ), a fitting partnership as Richard Mille and private jets belong in the same world. This is an evolving collaboration starting with the RM 50-02 Tourbillon ACJ.
"The RM 62-01 is designed for the discretion prevailing in the hushed atmosphere of luxury," says Richard Mille.
"From its complexity, to its complications, to its ergonomics, this piece constitutes a total work of haute horlogerie."
And we do love a watch that looks as good at the back as the front.
Note – This story was originally published on SCMP and has been republished on this website