That London homes are expensive is no secret. Surprisingly, as the price continues to skyrocket, the sizes of most apartments are also shrinking incredibly. I guess if the great Harry Potter can live comfortably in the 'Cupboard under the Stairs,' then a lucky bidder will also thrive in the expensive 75-square-foot studio flat. Meaner than the Dudleys is the price of this studio flat, that's smaller than the average parking space. Next week, the tiny dwelling will be auctioned, with bids starting at nearly $67,500. The 75 sq. ft. flat, in Clapton, east London, is located on the first floor of a Victorian terraced house and comes with a 994 years lease.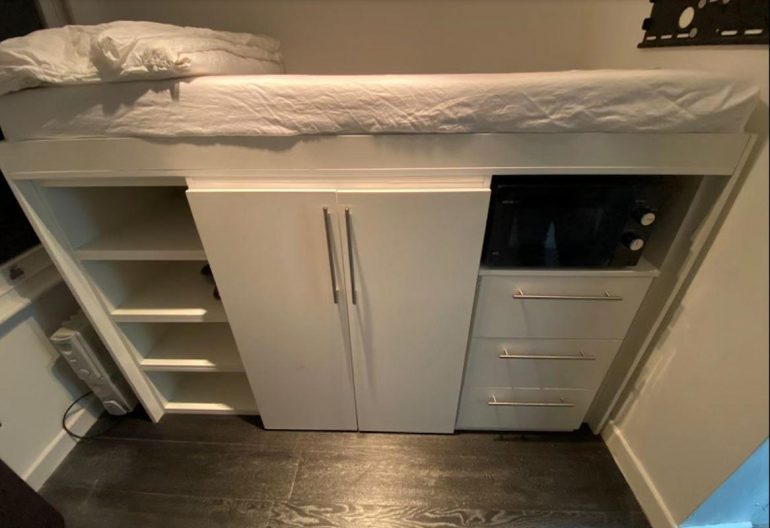 Despite the matchbox size, the home manages to pack almost everything essential. From a tiny cooking space to the toilet, sink, shower, and even a heated towel rail, bidders will find it all, barring openness. The built-in bed comes with a microwave underneath it and a snug fold-out table. According to Daily Mail, Stuart Collar-Brown, a director of My Auction, said, 'The flat is small — but then again, you also can't buy a long-leasehold property in central London for £50,000, so it's a great opportunity for someone to get on the ladder.' He continued, "You can never predict what these properties will achieve at the auction, but since the New Year, we have seen no slowdown of interest from professional and first-time auction buyers, with our last sale producing 95 bids.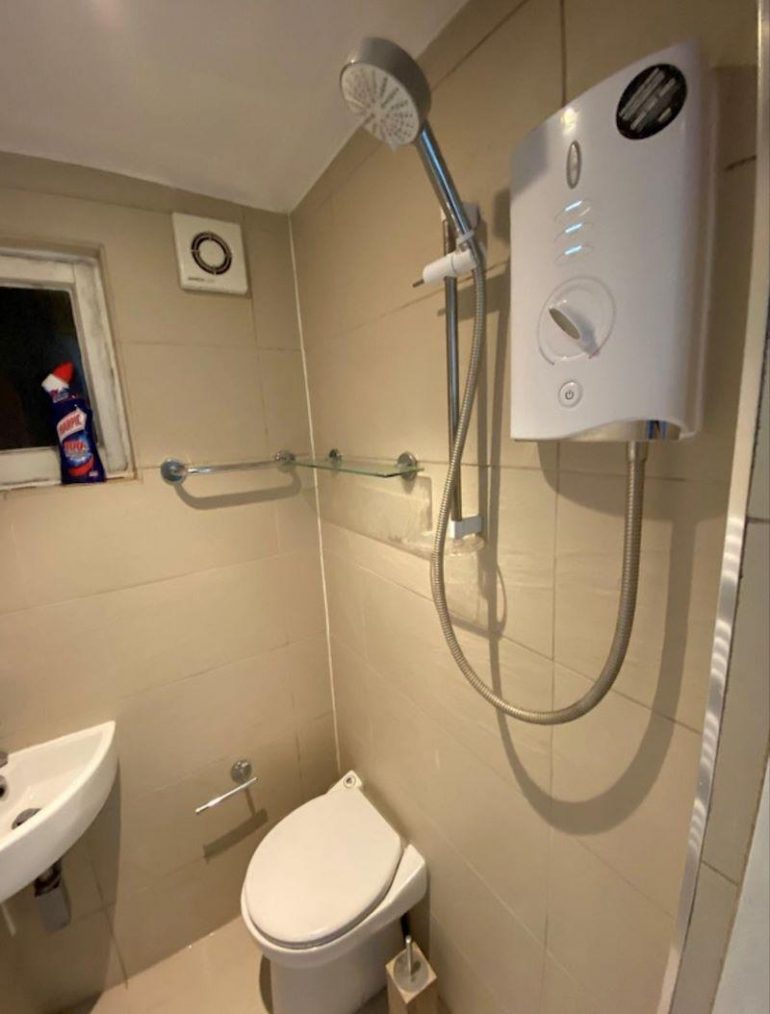 This property won't be short of potential tenants. We're seeing a wide disparity of good quality stock in the rental market and the number of potential tenants." This home located between Homerton and Hackney Downs will be auctioned on February 15, giving potential buyers 24 hours to bid for the small flat. Not too long ago, we came across a miniature flat in London with a bed in the kitchen. It was listed for rent at $1119 a month. The space in West London costs the same as a three-bed home up north.

Tokyo is another destination where people have gotten accustomed to living in packed houses as space is a significant issue. Clubbing different departments of a home into one extraordinary design was exhibited in the homes of the newly built Parkhabio Kameido condominium complex in Koto, Tokyo.
[On auction at: My Auctions]