Art collectors could pay whopping sums to get their hands on a classic. And proving so is the recent sale of Claude Monet's luminescent 1908 view of Le Grand Canal et Santa Maria della Salute, which was sold for a cool $56.6 million at Sotheby's New York.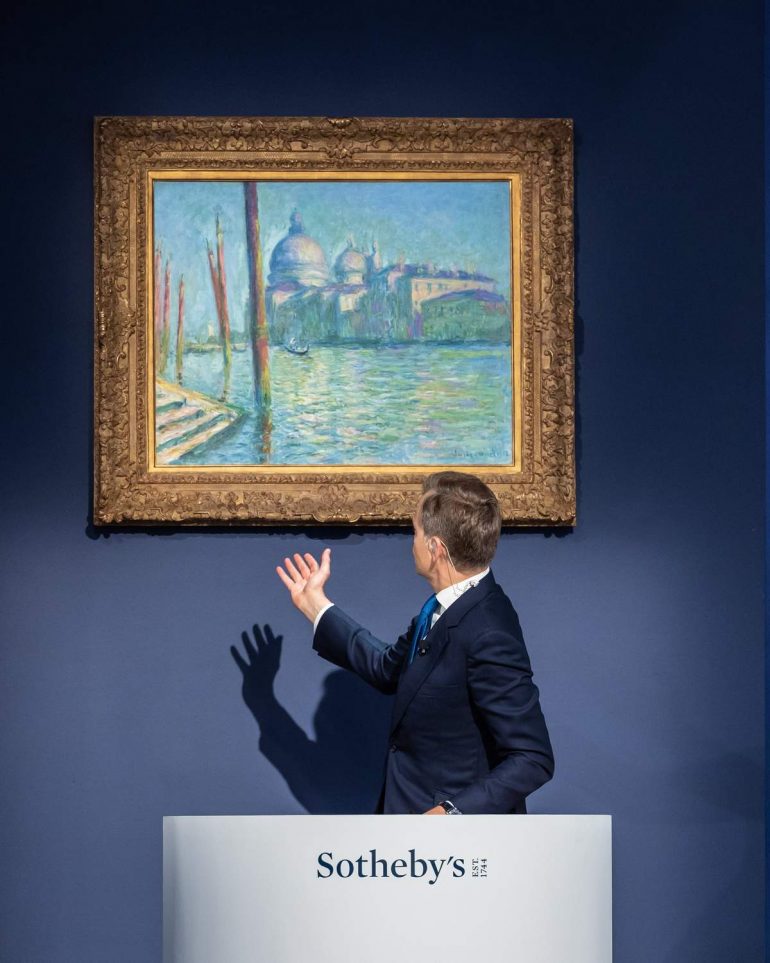 Known as the finest of his paintings to be created, the masterpiece now stands as the most valuable painting of Venice by the artist ever sold at auction and the most valuable view of Italy by any artist sold at auction.
The breathtaking artwork showcases pure brushstrokes of color and light and is an epitome of Monet's ground-breaking Impressionist innovations. Per artdaily.cc, it was earlier on display at the Gritti Palace in Venice for a one-day-only exhibition, marking the very first time the painting returned to the city since it was painted there more than 100 years ago.
Other paintings of Monet that were sold for similar prices include the exceptional $50.8 million result achieved last November for Monet's Coin du bassin aux nymphéas from 1918, and Le Bassin aux nymphéas, which sold for $70.4 million in May 2021.
Similarly, the previous record for any painting of Venice by Monet was $36.5m, which was achieved by Le Palais Ducal in 2019, while the previous record for any view of Italy was achieved by Turner's Rome for $47.6 million in 2014.
[Available at: Sotheby's]