This could be the most expensive home in all of Mainland China! The 32-bedroom, 32-bath garden home is located on a private island and comes with an asking price of 1 billion Chinese yuan, which is about $154 million- a record setting figure. "It is so far the highest luxury listing we have in China," Jim Hao, vice chairman of Beijing Sotheby's International Realty (the group charged with the marketing of this property), told Mansion Global.



The house has been marketed as "Taohuayuan," which means "Utopia" but literally translates as "Peach Blossom Land.


The house is on a private island on the south shore of Suzhou's Dushu Lake, China's biggest lake by surface area. Beautiful water views abound.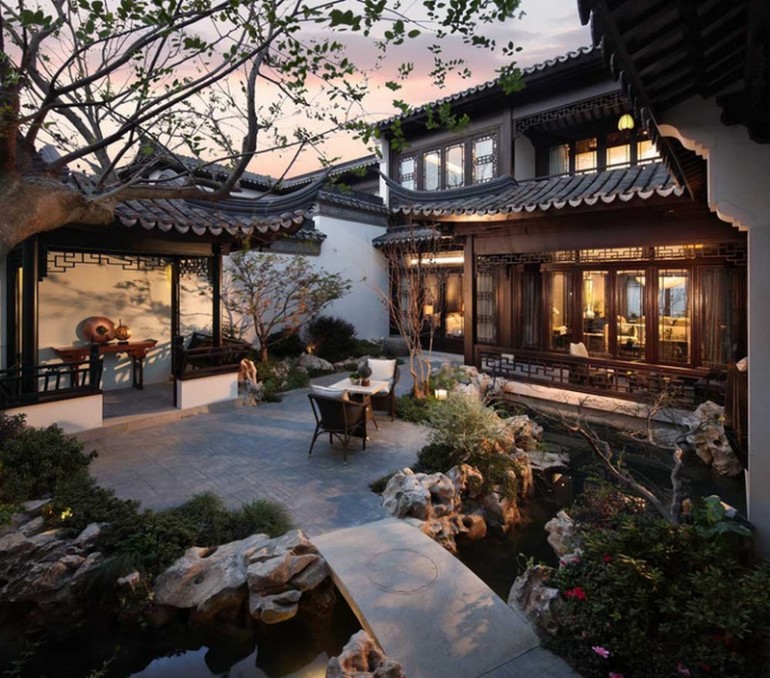 Sunac China invested about three years into the building of this home.


Xiangshanbang Traditional Architectural and Building Skills have handcrafted all the bricks and plants with landscaping inspired by East Asian gardens.
Listing agent Juan Zhao Feng said, "There are quite a few overseas clients who have showed their interests in this unique property." But we'll be amazed if a homegrown Chinese millionaire or billionaire doesn't snap up this stunning property first!
[ Via : Mansionglobal ]