A first-generation Apple iPad autographed by none other than Steve Jobs is up for grabs, giving Apple fans an opportunity to acquire a unique Steve Jobs memorabilia. The original Apple iPad, Model A1337, prominently signed on the back by Jobs in a thick black felt tip is preserved in great condition and comes with its original box, power supply, USB cable, and SIM tool. While it is believed to be the only Jobs-autographed iPad to appear at auction ever, the backstory of the iPad makes it even more special. According to the listing, the iPad was given by Steve Jobs as a gift to a dentist in Hawaii.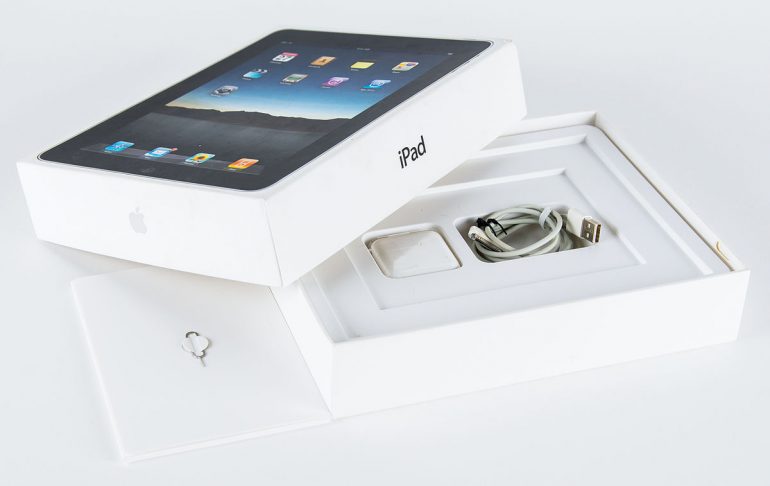 The dentist, Frank H. Sayre, claims that he treated Steve Jobs for free "sometime in the spring of 2010," when Jobs and his wife Laurene Powell Jobs were visiting Hawaii. The appointment was fixed by a Bay Area dentist who had called his office, says Sayre. However, the dentist refused to accept any payment from Jobs after attending him, even when the Apple co-founder insisted. "We explained that we had a policy that we never charged out-of-town visitors for any emergency treatment," Sayre told RR Auctions. "They were our 'Aloha Patients.'"

When Jobs pressed, Sayre told him about a silent auction for his fundraiser and asked if he could donate a signed iPad. While Jobs agreed to it, the dentist didn't hear from the Apple CEO for a few months. Meanwhile, Sayre decided to buy an iPad and sent a letter to Jobs along with a check for the cost of the device – $729. He heard back from Jobs' secretary, LaNita Burkhead, who returned the check and said Steve wanted the iPad to be a gift and sent an autographed iPad.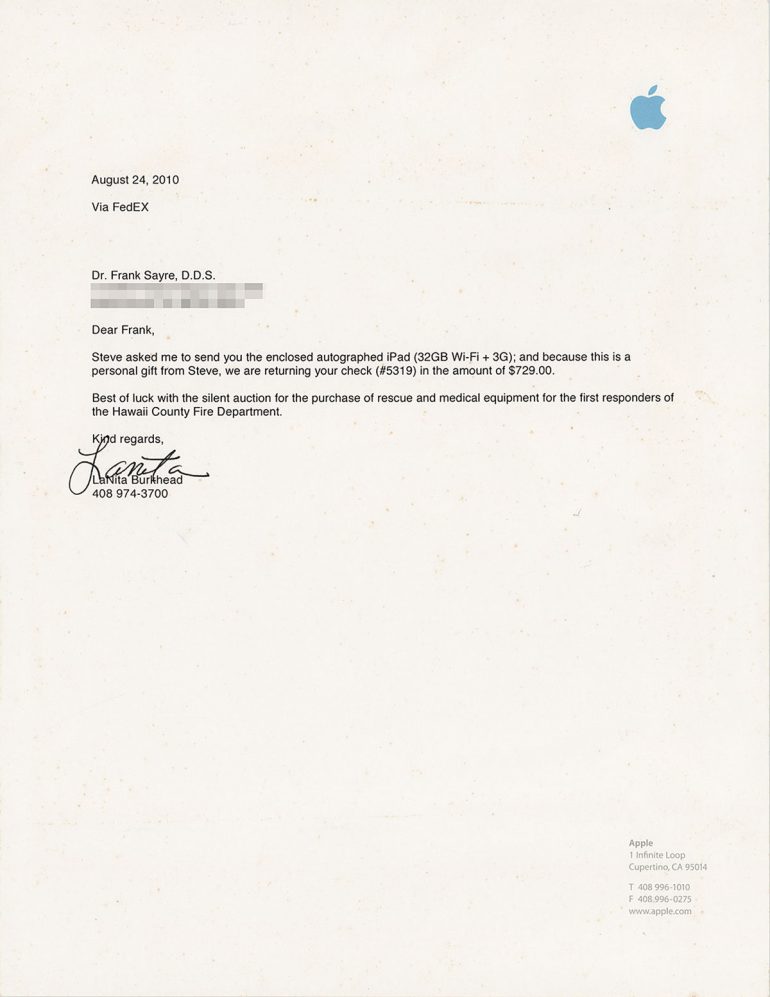 The iPad is also accompanied with a detailed letter of provenance from Sayre which narrates the entire story. The highly collectible memorabilia has a pre-sale estimate of $10,000, but the current bid has already reached close to $13,000 at the time of writing. We won't be surprised if the final sale price goes beyond $20,000. The auction ends on 24 September.