What you see here is one of the rarest classic Porsche race cars, which has been owned and raced by some famous personalities, including a two-time Formula One champion and an internationally-renowned drug lord. And this beautifully restored 1974 Porsche 911 Carrera 3.0 RSR IROC is up for sale, giving car collectors a unique opportunity to grab a historically significant classic Porsche. The German automaker built only 15 units of the 911 Carrera 3.0 RSR IROC in 1974, making this example extraordinarily desirable and valuable. Decked out in an appealing Sahara beige color, the race car was initially purchased by Roger Penske to enter it in the first IROC season. The Porsche was first raced by Formula One champion Emerson Fittipaldi, who piloted the race car to qualify for the International Race of Champions position.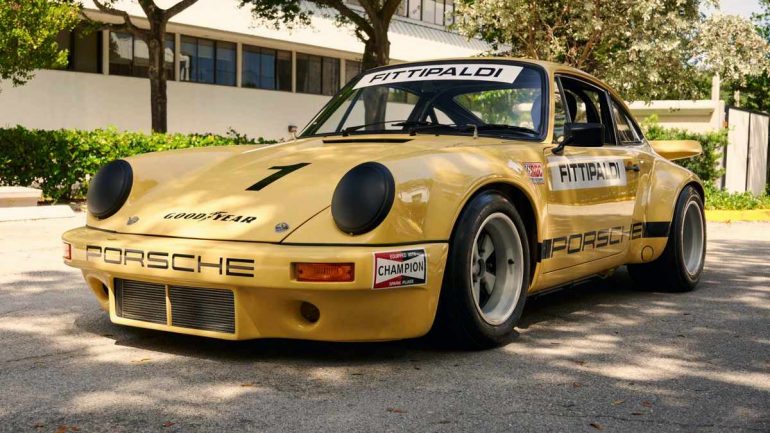 The Porsche RSR was later sold to IMSA racer John Tunstall, who participated in races such as the 24 Hours of Daytona and the Sebring 12 Hour. At some point, Tunstall got notorious drug kingpin PabloEscobar involved. The famous drug lord purchased the Porsche and took it to Colombia. There are even pictures of Escobar racing in the Porsche RSR, which wore a 935 bodywork during that time.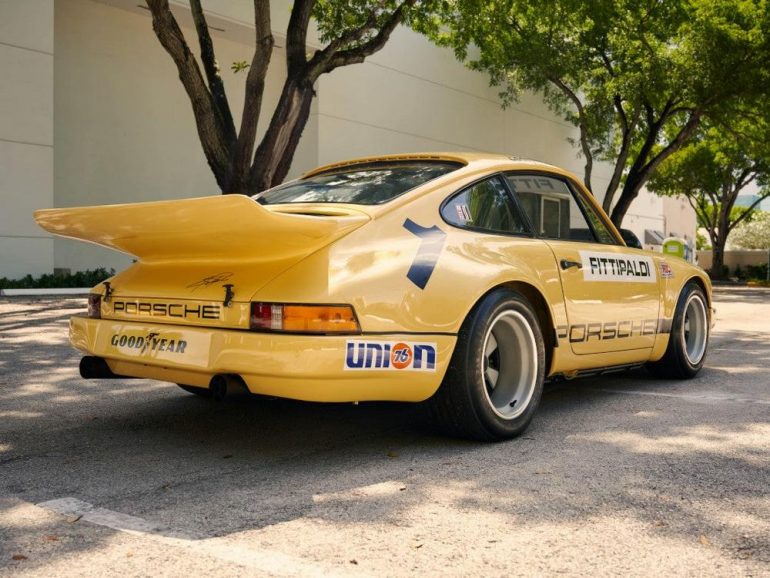 The 1974 Porsche 911 Carrera 3.0 RSR IROC was brought to the United States in the early 1990s and received a complete restoration that started in 2007. After three years of hard work, the classic Porsche race car was refitted with its original bodywork and restored to its original 1974 IROC specification. Created for endurance racing, the RSR is fitted with its original racing spec 911/75 "high butterfly" 3.0-liter flat-six along with the factory five-speed manual gearbox. The Porsche also features a unique decklid and spoiler combo, matte black headlamp covers, quick-releases for the hood, and five-lug Fuchs wheels. Even the livery is period correct and comes with Fittipaldi's name on the doors and windshield. The Porsche will be auctioned by Collecting Cars, and the bidding is already close to the million-dollar mark. We won't be surprised if it sells for north of $3 million.
[Via: The Drive]