It's no news that blue diamonds are rare and often command huge sums. And exhibiting so yet again is the recent sale of a rare gem (touted as the largest blue diamond in the world) that was sold for a cool $57.5 million at a Sotheby's auction in Hong Kong. Yes, that's right!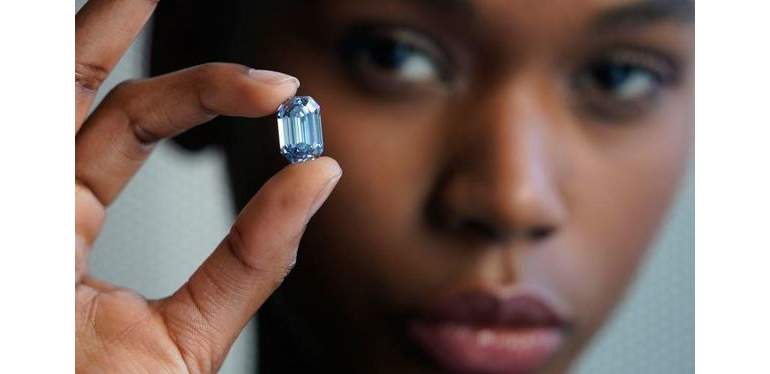 Called 'The De Beers Blue,' the massive 15.10-carat step-cut gem has been categorized as "fancy vivid blue," the top color grading by The Gemological Institute of America (GIA). The feat is achieved by no more than 1% of blue diamonds across the globe, thus making it unique.
Sotheby's also noted that only five gems over 10 carats have ever appeared at auction, and none have ever been over 15 carats, therefore "making the appearance of this flawless gem a landmark event in itself." It is also the "largest internally flawless step-cut vivid blue diamond" ever graded by the Gemological Institute of America (GIA).
The 'The De Beers Blue' was found by Petra Diamonds as a 39.35-carat rough in April 2021 at its Cullinan mine in South Africa. It was bought by Diacore, who later polished it to its current form. Commenting on it, Patti Wong, chairman of Sotheby's Asia, in a statement, said:
"The De Beers Blue captivated me from the moment I laid eyes on it. With its powerful vivid color and breathtakingly beautiful cut, it is truly a once-in-a-generation stone, and quite simply the greatest blue diamond of its size I have ever seen during my 31-year-career at Sotheby's."
The gem, however, is not the most expensive of its kind in the world, with the 14.62-carat "Oppenheimer Blue" still retaining the title.
[Via: CNN]