The nail polish market is increasing every year with the appearance of new trends. Nobody's surprised by a common product anymore. That's why different developers create the most unexpected combinations, like fluffy, marble, or diamond nail polishes. Gel products also evolve by using holographic particles that can create wonderful visual effects on your nails. As the most common thing people want to do is spend less money on anything, there are many lists of the cheapest products that will save your wallet. But have you ever seen a list of the most expensive nail polishes available on the market? It's useful to consider different options and treat yourself when there's an opportunity.
Here are nine representatives of a luxury niche of nail polishes.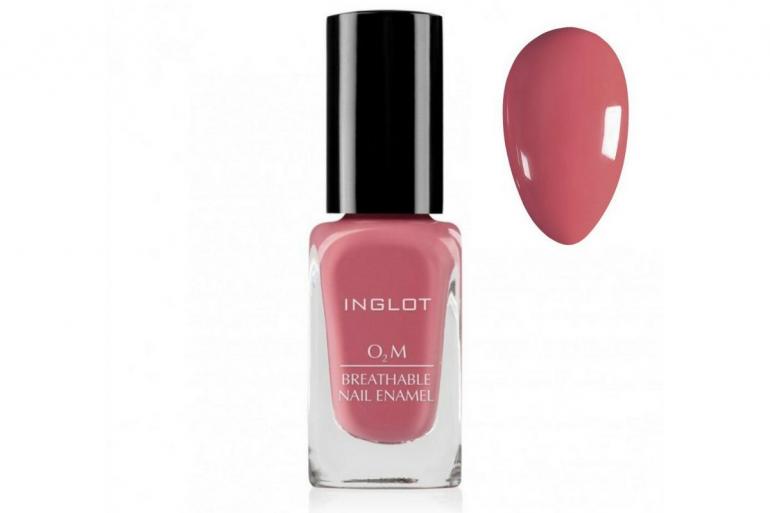 Inglot O2M ($28.76)
The most famous characteristic of this product is that it allows your nails to breathe. It is air and water permeable, scientifically saying. Some customer reviews say they don't see the difference, but it mostly happens when people apply it in a wrong way, put another polish on it or do the testing wrong. This line is the best for fragile nails, as its formula is soft enough not to have any harmful effect. It also doesn't contain toluene, dibutyl phthalate, camphor, or formaldehyde, which is beneficial for any type of nails.

Models Own Nail Polish ($52.54)
This brand has wonderful options for both bright and pastel color lovers. But if you like glittery things, then the line of Models Own nail polishes created in a collaboration with Hed Kandi is just for you. It is marketed as the best choice for parties and different kinds of celebrations, both as the main color and as a top cover for any other shade you like.

OPI Nail Polish Hong Kong Sunrise ($53.50)
This one is a coral to salmon nail polish that is surprisingly bright just enough to wear it at the office, for example. It's hard to pick a product of this color that isn't too bright for everyday wear. This one also has a little of shimmer in it, giving your nails more volume, and shines beautifully in any light. It's suitable for every season, making summers calmer and winters warmer. It has usual durability, so make sure to take care of your manicure for its long-lasting.

Dior Glowing Gardens ($58.00)
This product became famous by two things: being developed by Dior and becoming the first couture nail polish with a beloved by most women formula of constant shine, deep color and long-lasting. We know this formula by the name of gel-effect. Intense color is achieved due to special pigments that don't allow it to darken with time. There's also a brand new brush that allows using the nail polish economically by taking just enough of the product for one sweep.

Christian Louboutin Nail Polish ($60.99)
Just like in the shoe industry, the Louboutin product is a great representative of the expensive nail polishes niche. It doesn't chip if applied properly, the range of colors is immense and they are greatly pigmented, so you don't need a lot of the product for the color to be bright. The finish is shiny and the result lasts for weeks. The bottle is symbolic and will mean a lot for true fans of the brand – its cap was designed to represent the Ballerina ULTIMA, which is the highest Louboutin heel ever created. The product doesn't harm nails, as it doesn't contain formaldehyde, DBP, and toluene. The most popular color is red, as it's the first one the comes to mind when you think of Louboutin's shoes.

Azature Black Diamond ($61.04)
This one is claimed to be many celebrities favorite model. The reason for that is clear, as the main feature of this product is a real black diamond infusion, which makes it purely luxurious. It's also free of harmful chemicals like toluene, camphor, formaldehyde and formaldehyde resin, as well as dibutyl phthalate. The shade is inspired by the diamond itself, strong, sparkling and drawing attention.

Red Carpet Manicure Gel Polish ($149.18)
This one was awarded for the brand's ultimate at-home-manicure system that consists of three steps – all in one bottle. It's a long lasting chip-proof nail polish that won't disappoint you, especially if you like silver sparkles. The result is seen after a classic gel lacquer application process, finished by setting nails under UV light.

Sally Hansen Nail Lacquer ($5,330.30)
This is a pretty expensive nail polish, but you get 5 steps of nail care and manicure in one bottle. The scientists working for the brand understand how busy women may be and how long it takes to visit a salon and have those nails done. The product will help you achieve a wonderful result with its innovative vita-care complex. Thus, you're getting not only a shiny deep color on your nails but also lots of vitamins and minerals to nourish them. Some reviewers recommend using a top coat for more shine and layering 2 coats if you need a deeper color.

Sally Hansen Salon Pro Gel ($21,591.17)
This is the most expensive model of the list, but it's worth the price. A gel nail polish has to be used with a gel base and a top coat and works by setting your nails under UV light. If you want to have the best of this purchase, make sure that you have the whole set from this particular brand. This nail polish gives a perfect mirror shine, it dries in no time and doesn't chip or scratch at least for 2 weeks. Your nails will look as if you've just visited your favorite manicure master at the salon.
Many people hesitate before buying expensive nail polishes. But thinking logically, the price is never put on a product without a reason. The Louboutin products are masterpieces inside and out, Sally Hansen hits with its care complexes and high quality, Azature makes your nails look like diamonds. Every price has its reason, so if you love yourself and want to look flawless, make sure your manicure is perfect.
Author Profile
Nathalie Czar is the writer and nail technician behind BrokeMyNail. She believes in providing real everyday people with advice that helps them have beautiful nails.