One of the most eagerly awaited commercial complexes has to be the Goldman Sachs Headquarters. The fact that Goldman Sachs has permitted no one to speak on the record about the project has only added to the curiosity and eagerness. But from what the eyes can see, this 43-story glass and steel tower located near Ground Zero (on West Street between Vesey and Murray Streets) is all set to open this year as it nears completion. Designed by Pei Cobb Freed & Partners, the LEED Gold building will have six high tech trading floors, thirty floors of office space, and three floors of meeting and amenity space on the lower floors.

In one of the only interviews about this project, Cobb told New York Times, "The heart of the building would be a kind of living room for Goldman on the 10th and 12th floors, where exercise, dining and meeting areas will be linked by a sky lobby and a sweeping three-story stairway." The exterior will feature a 5,000 sq ft retail arcade surrounding the tower and reconnecting walkways to surrounding buildings, shopping areas, and the Hudson River.
The $2.4 billion Goldman Sachs tower is financed with $1.65 billion tax-exempt Liberty Bonds given to Goldman as a post-911 incentive to stay in the Downtown in the hope that other large firms would follow. In exchange, Goldman is to give $4.5 million to Lower Manhattan residents for a library and community recreation center.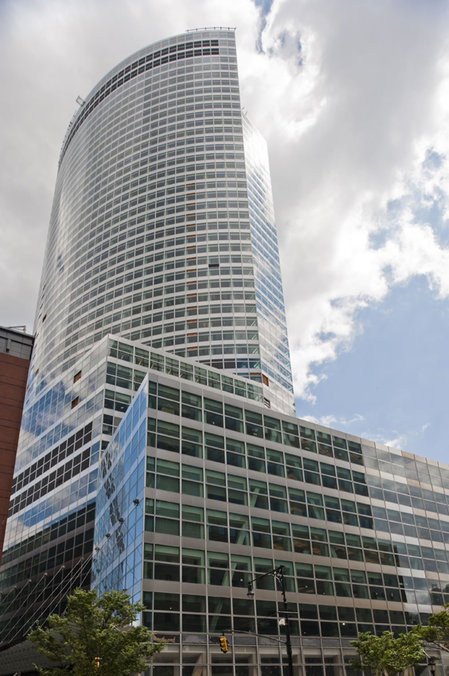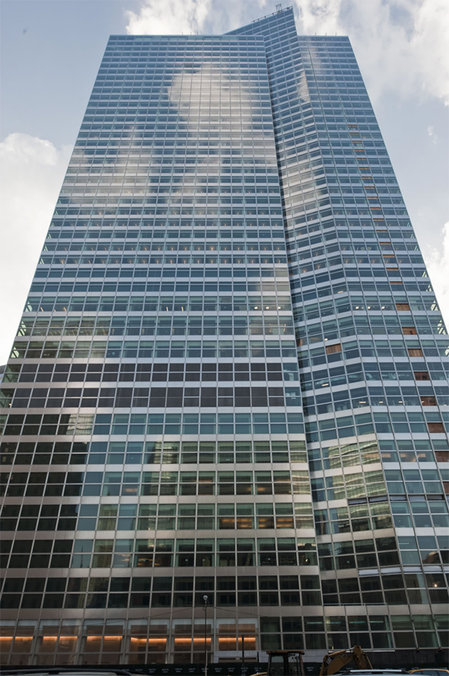 [WorldArchitectureNews]