Last year, Bentley announced its plans to develop the world's first Bentley-branded real estate project in Sunny Isles Beach, Miami in collaboration with a Florid-based real estate developer Dezer Development. Called the Bentley Residences, the 61-story skyscraper is touted as America's tallest beachfront residential tower in Miami. One of the key highlights of the uber-luxurious tower is that each residence would get a multi-car in-unit garage. The British luxury marque has now revealed more information that tells us how the cars will be transported up and down the 228-meter building. Access to the in-unit garage will be provided by an innovative lift which has been dubbed the "Dezervator" after the development partner Dezer Development.



The Dezervator elevator will be capable of transporting a car and its passengers directly from the road to the apartment in one move, even to the building's top floor. Bentley says all vehicles owned by all the residents of the tower will be fitted with RFID tags that will automatically give access to the building and the single-car lift. Arriving into the building, the RFID tags will be automatically scanned, triggering a lighting system to guide the driver to the correct Dezervator to reach their own floor. The Bentley tower will have four such Dezervator elevators. The system will be capable of recognizing each unique ID and taking the car directly to its designated residence. What that means is the driver won't have to step out of the vehicle or press any buttons.

Riding the Dezervator will also be a unique experience in itself. It will transport the car to its designated apartment with the passengers seated inside, offering a full panoramic view of Miami's scenic landscape as the Dezervator will be enclosed in glass. In case you are inquisitive about how it'll feel like, the project's official website is offering a virtual tour of the building.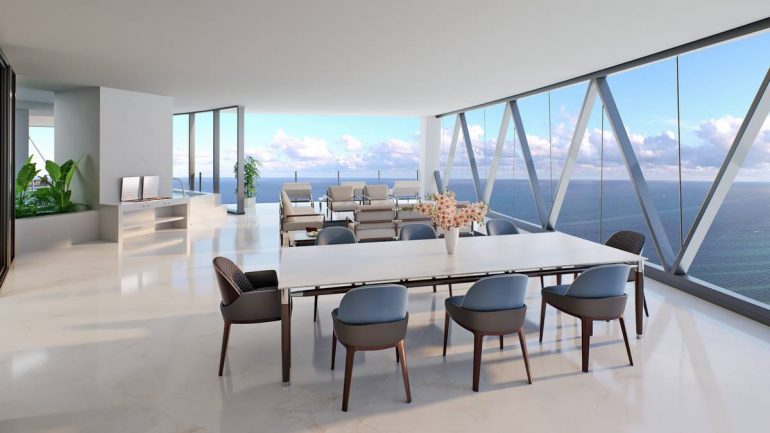 Apartments on the east side of the building have a 144 square meter garage capable of accommodating up to four vehicles, while residences on the west side will have a 106 square meter garage that will fit up to 3 cars. The Bentley Residences is set to be completed by 2026.