Do you want to live like Kendall Roy of HBO's Succession? That chance is lost as a mystery buyer (purchased under a shell company, Sky Palace LLC.) snapped up that hot NYC property for a jaw-dropping $35 million. The Roy family laid out an unforgettable example of hedonistic living with a slew of luxury vehicles, private jets, and a massive real estate portfolio. The penthouse that occupies the entire 90th floor of the Hudson Yards apartment boasts views of the World Trade Center, the Statue of Liberty, the East River Bridges, and even the Atlantic. Add to all these amazing aspects the angle of pop culture and the heightened joy for the probable Succession fan of living in Kendall Roy's abode.



The deluxe apartment standing nearly 930 feet above street level, spreads across 10,171 square feet and is divided into 6.5 bedrooms and eight bathrooms, with voluminous outdoor balconies. Speaking of massive balconies, the highlight of the penthouse is a 454-square-foot outdoor terrace that can be accessed from the ground via a private elevator. Inside, the apartment opens into a vast foyer, tall ceilings with heights that rise to 14 feet, and elegant French oak floors. The dining room can accommodate a large group of 12 with a corner kitchen and a breakfast bar.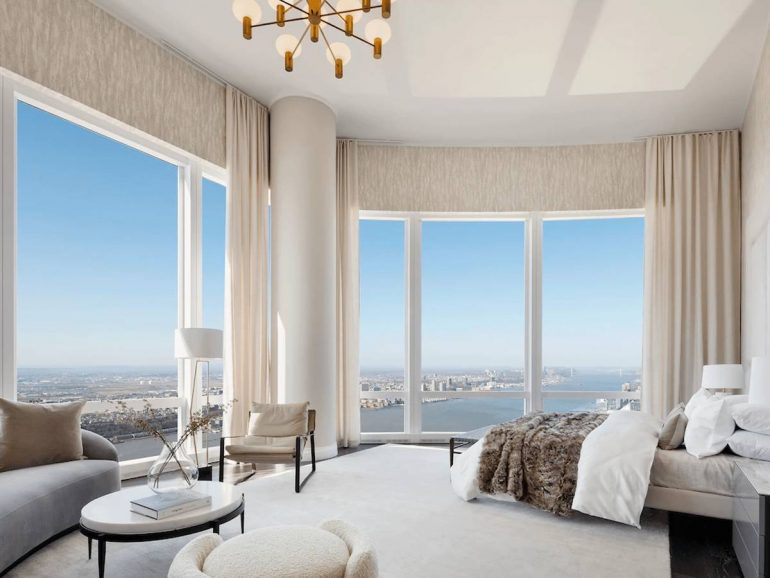 The master bedroom is en-suite with a wet bar, dual dressing rooms, and windowed bathrooms with full-depth soaking tubs shared Daily Mail. With an outdoor terrace that big, the 1,000-square-foot great room with two fireplaces, a home office, a gym, and more, isn't shocking. Living in the prestigious Hudson Yards apartment allows the owner to enjoy shared amenities like the Equinox Club and Spa, indoor and outdoor swimming pools, and the Electric Lemon restaurant owned by Stephen Starr.

Last year the residence of Rava Roy, a $23.3 million duplex property located in lower Manhattan on the 29th floor of 2 Park Place, was put on the market. The abode comprised five bedrooms, a wine tasting room, and an outdoor terrace to enjoy the unparalleled vistas. The house flaunts imposing 22-foot ceilings illuminated by six skylights, a floating spiral staircase that leads up to the mezzanine, and a rooftop deck.