Antilia, home to one of Asia's most noted billionaires Mukesh Ambani and his family of 6, is everything but a house. One may call it an architectural masterpiece, a building for billionaires, or a hedonistic monument, but not simply a house. It takes away from the grandeur, stature, effort, and insane amounts of money poured into creating the not-even-close-to-humble abode of India's most illustrious industrialist. Antilia, named after a mythical island in the Atlantic, supersedes every other billionaire home worldwide, Buckingham Palace included- here's why: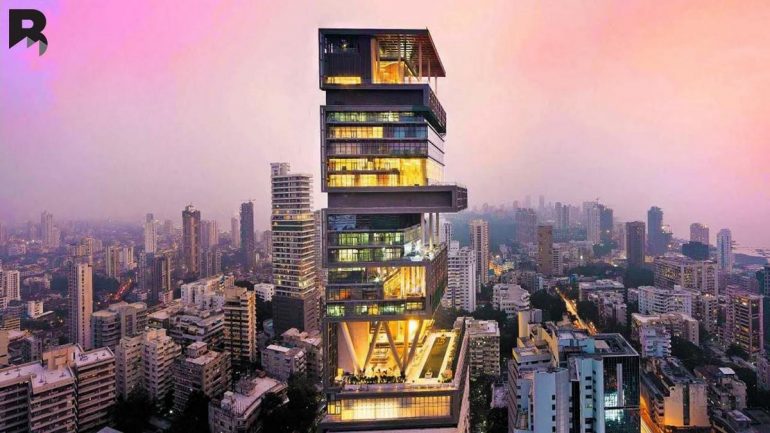 The inspiration behind Ambani's architectural anomaly –
The palatial Ambani abode commenced construction in 2006 and was completed in 2010. The Ambani family moved in only in 2012. A delay was caused owing to Vastu shastra, a Hindu philosophy that steers alignments in architecture to generate spiritual harmony in a home. The building was designed by two US architecture firms, Perkins & Will in Chicago, and Hirsch Bedner Associates, in Los Angeles. Nita Ambani roped in the designers after being enthralled by their work on the Mandarin Oriental, New York. Antilia exhibits felicitous motifs like the lotus and the sun in nearly every part of the home.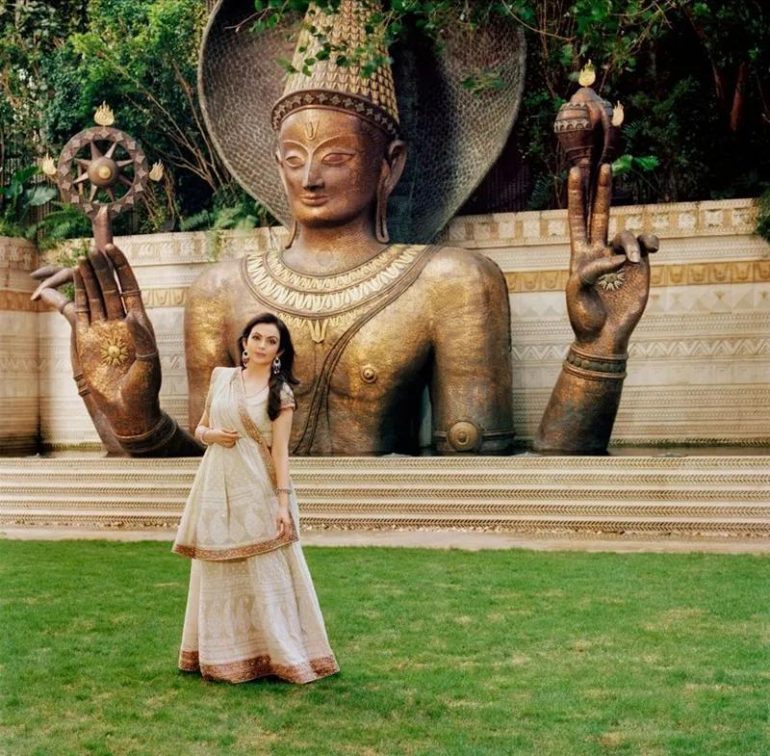 Nothing in Antilia is incoherent, not even a patch of grass. The large garden encompassing an entire floor at the tower's mid-section separates the corporate meeting facility and parking levels from the residential space above. Similarly, the skyscraper houses several vertical gardens that act like a green band weaving in and out. Not only is this an interesting design element for a building named after an island, but it also provides shade to the edifice and reduces the urban heat island effect.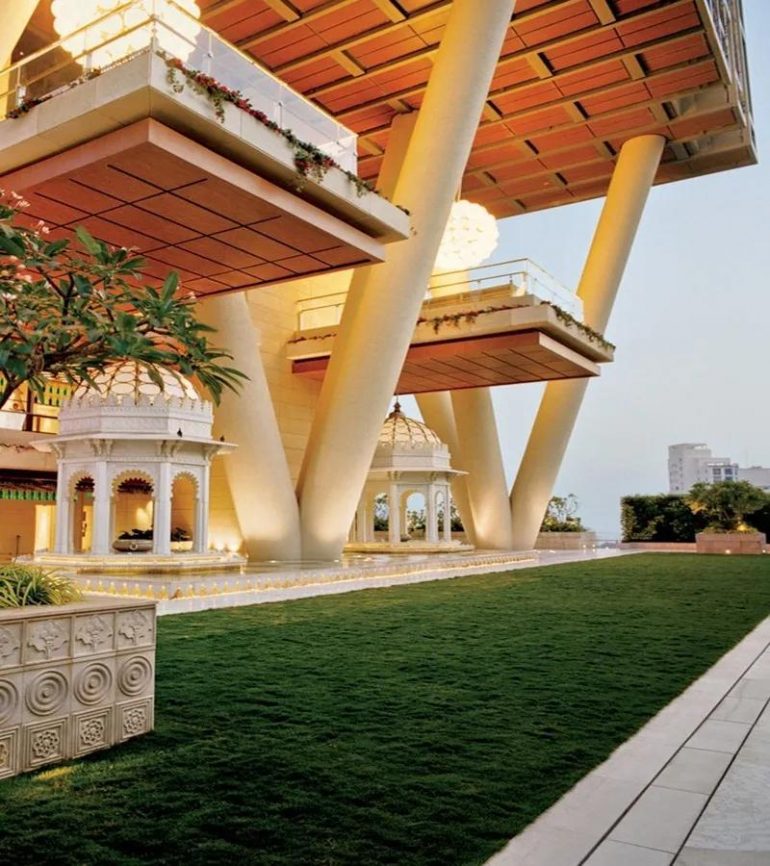 While these motifs are observed repeatedly in materials like crystals, marble, and mother-of-pearl, no two floors use the same materials or plan to ensure zero repetition. That's quite a task, as the extended floor height makes Antilia equivalent to 60 stories. "It's a modern home with an Indian heart," Nita told Vanity Fair. "We made our home right at the top because we wanted the sunlight … so it's an elevated house on top of a garden."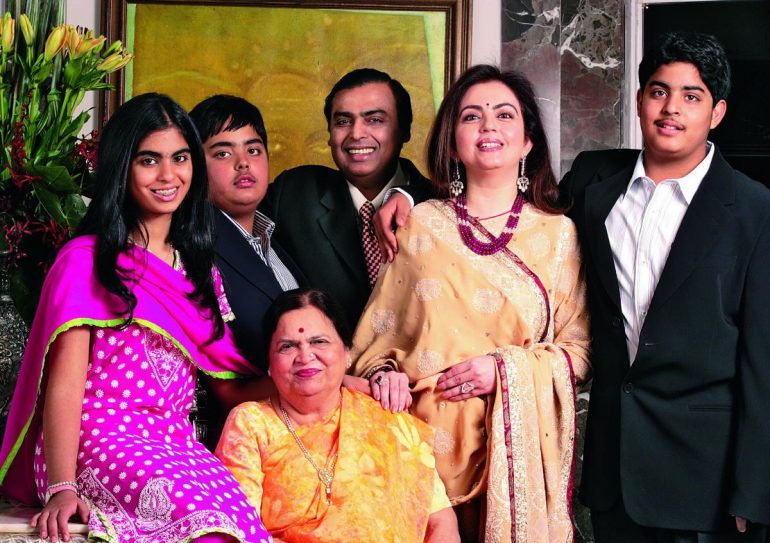 27 storeys, 570 feet tall, 400,000-square-foot of ravishing real estate in Mumbai's billionaires row –
Billionaire Mukesh Ambani ranks among the top 10 billionaires on the planet with a net worth of $94.3 billion (according to Forbes) and has a house to show for it. The largest single-family home anywhere is the best way to describe Mukesh Ambani's place in India's commercial capital, Mumbai. Built in 2012, Antilia is not only the largest, but it is also one of the world's most expensive private residences costing between $1-$2 billion to build, making it second only to Buckingham Palace, which is currently valued at $4.9 billion. On the other hand, Antilia, spread across 400,000 sq.ft is situated on Mumbai's famed Altamount road (popularly known as the city's billionaires row). Property rates here average at around $1,200 per sq ft. this values this palatial bungalow at $4.8 billion, almost at par with Buckingham Palace. Living like royalty are seven members (Ambani matriarch Kokila, Mukesh Ambani, his wife Nita, older son Akash and his wife Shloka, and their son, younger heir Anant) of the Ambani family.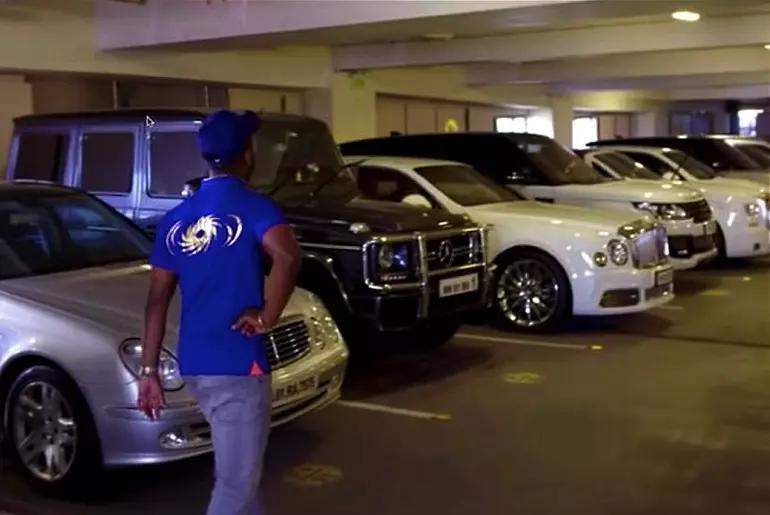 Out of 27 floors, the top six are reserved for the family and can be accessed via high-speed elevators. There are nine elevators catering to the skyscraper in all. Six floors act as a dedicated mega garage for 168 cars, including an extravagant assemblage featuring Bentley Bentayga, Mercedes-Benz S600 Guard, BMW 760Li, Lamborghini Urus, Maserati Levante, Ferrari 812 superfast, Rolls Royce Cullinan, and two Rolls-Royce Phantoms. It's no wonder that the Reliance Industries billionaire has included a dedicated car service station inside Antilia. The 27-floor tower can survive an earthquake of 8 on the Richter scale. What is more, trembling for a layman than an earthquake is learning that the Godzilla-sized home consumed 6,37,240 units of power in its first month alone which is the equivalent of 2,125 average Indian homes. This generated a powerbill of Rs 70,69,488 (nearly $87,000). Going by this information, currently, Antilia's electricity bill will be to the tune of $150,000 a month or $1.8 million per year.

Exceptional additions that make Antilia unlike any home-
Antilia is an exceptional skyscraper inside-out. It's quite a prodigy, even without the frills and fancies that lay inside. The glass-covered building sheaths some very unique amenities that would put five-star resorts to shame. To begin with, there is a snow room to beat the Mumbai humidity. The mansion also boasts an ice cream parlor to enjoy a cone of freshly made chocolate ice cream inside a room where the walls blast out artificial snowflakes. Antilia has a spa and a yoga center located at the dedicated health and wellness level. The floor also features several pools, massage rooms, a running track, and a well-equipped gym. Anant's weightloss journey is no secret. The Ambani scion went on a massive weight-loss mission, with Nita Ambani offering her full support that included adopting parts of his diet and exercise routine herself. In just 18 months he lost a whopping 108 kgs (238 lbs).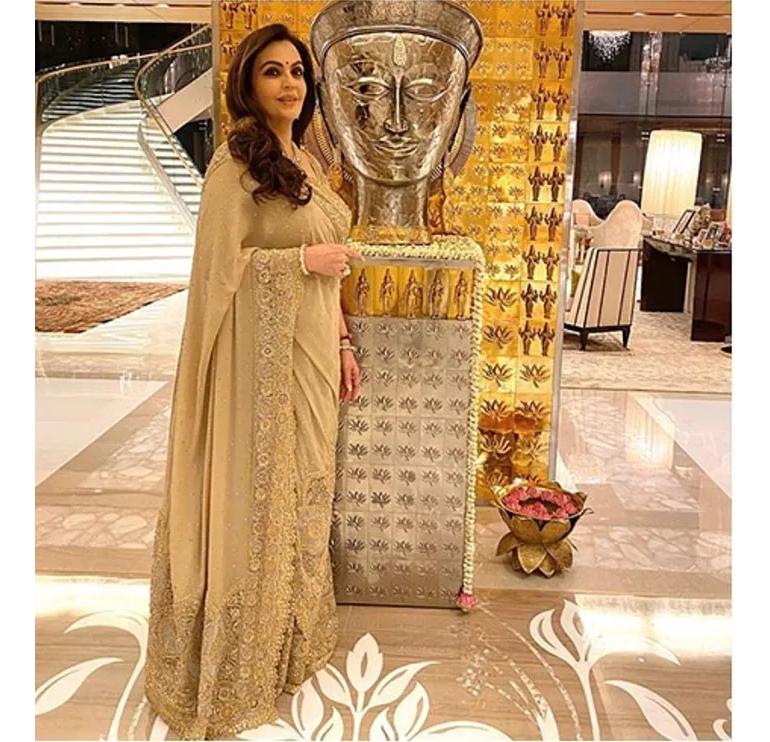 The Ambani matriarch Nita is a trained Bharatanatyam dancer, which explains the inclusion of a separate dance studio in the house. While most lavish homes worldwide boast swimming pools, spas, and movie theatres (Antilia has a 50-row cinema complete with snack and wine tasting rooms), not many can boast a workforce of 600 people to maintain this mammoth mansion and its three helipads and a massive temple that accommodates 50 persons. Inspite of the 600 staff working at Antilia, 24 hours a day, the kids are still expected to clean their rooms.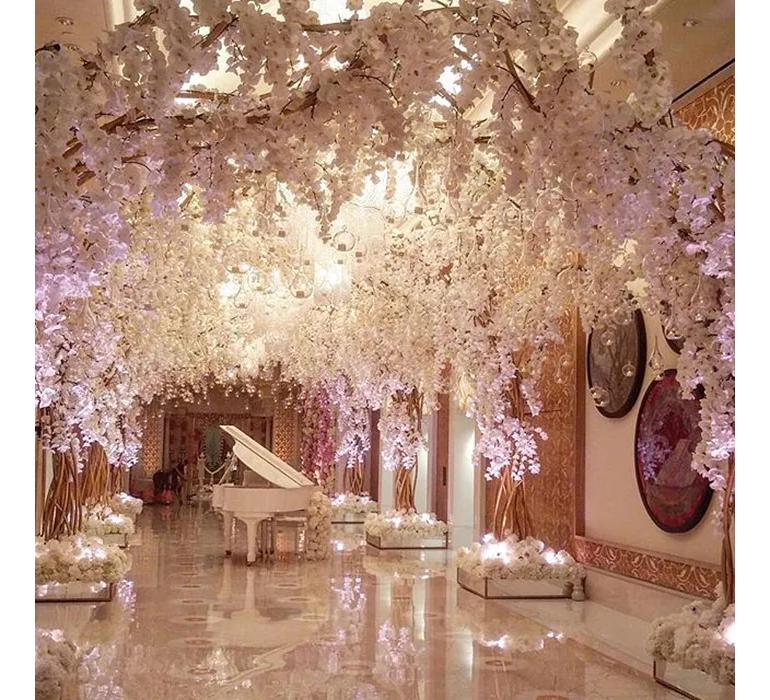 Per Mint, India's leading luxury hotel operator Oberoi hotels was roped in to tutor the hospitality staff to manage Antilla, a home that boasts seven-star facilities, and provide the Ambani family with the very best service. This army caters to the vast gatherings regularly hosted in the glam ballroom, complete with chandeliers, tables, and a stage, says SCMP.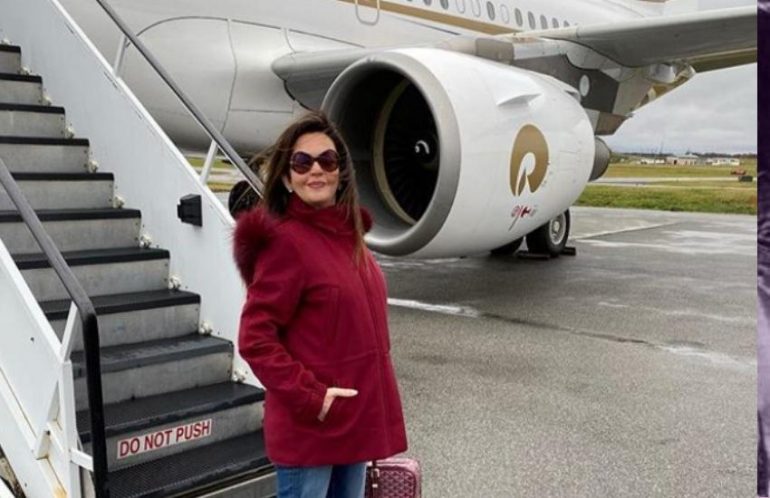 Nita Ambani bought 25,000 pieces of crockery and loaded it all on her jet-
Speaking of luxurious gatherings, Mukesh and Nita Ambani are known for throwing quite a few at their massive Altamount Road residence, 'Antilia.' Parties mean food, and food means crockery. Nita Ambani, an apparent fan of Noritake, a century-old Japanese brand known all around the world for unmatched 22-carat gold-trimmed porcelain crockery, flew private to Noritake, Sri Lanka, to shop at the factory that manufactures all the products from the line.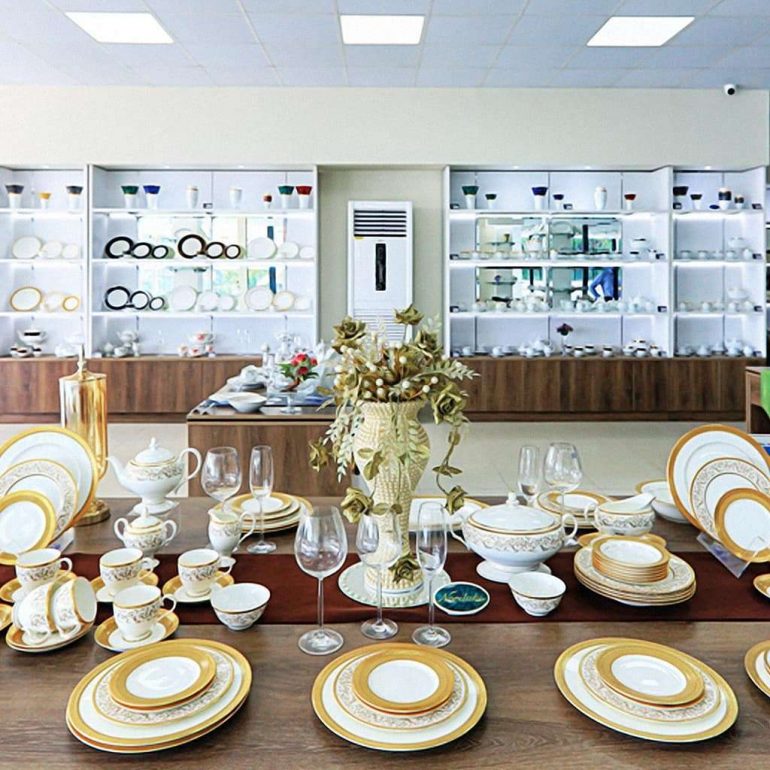 It would be erroneous to call her a bargain hunter, as the order was for a whopping 25,000 pieces. A 50-piece set in India can set you back by $800 and $2,000. No wonder she found it more rational to take out her private jet and fly to Sri Lanka, where Noritake is 70-80% cheaper, per Economic Times.