Via Instagram / @thisisbillgates
How would a tech billionaire wish another one a happy birthday? By using technology! And that's exactly what Bill Gates chose to do on Warren Buffet's special day. The former took to Instagram to upload a series of photos to wish the latter the grandest of luck as he turned 92!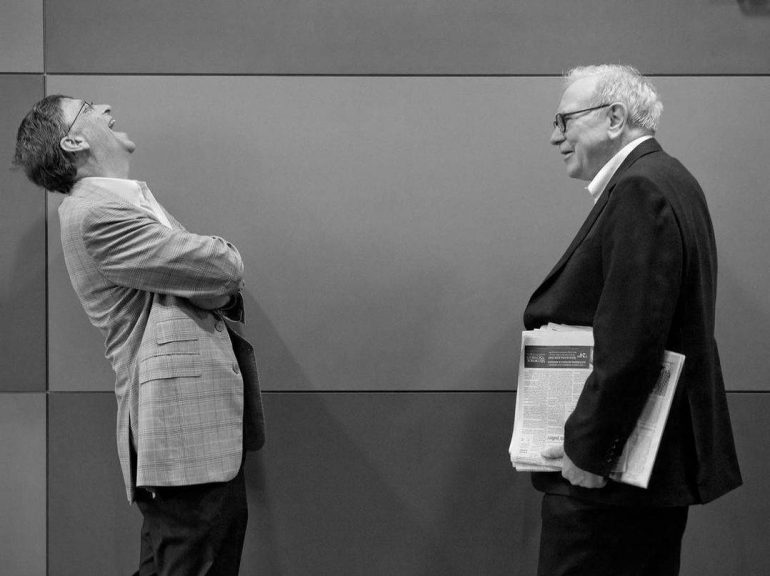 Wisest of all – Warren's Buffet turns 92:
The CEO of Berkshire Hathaway and an inspiration to many, Buffet turned 92 on August 30, 2022. Apart from his entrepreneurial success, the business giant has been known to participate in several philanthropic activities throughout his life. In 2006, the entrepreneur also gave the Gates foundation a gift worth about $30 billion.

Currently, Buffet's worth rounds up to $99 billion as reported by the Bloomberg Billionaires Index while that of Gates stands at $116 billion. Despite being in the race against each other, Gates and Buffet have been solid friends, as also solicited by the former's recent post on Instagram.

A friendship as successful as their business ventures:
It is well known that Bill Gates and Warren Buffet have been thick buddies. Although they are 25 years apart, the duo has formed a strong bond over the years. It started in 1990 when they were reigning in success and would often meet to play bridge and hog on their favorite foods.
The two have often visited each other in Omaha and Seattle and have even been spotted together at public events such as the basketball game in Las Vegas in 2008. So strong was their alliance that Gates joined the board of Berkshire Hathaway in 2004 (although he later resigned from the post) and the two also launched the Giving Pledge initiative later in 2010.

A trip down memory lane:
Cementing the bond and celebrating it openly, Gates posted a series of pictures on Instagram with a caption reading: 'Life is more fun when you have a friend like Warren. Happy 92nd birthday!' The precious pics showed the two men having a gala time on different occasions.
The first picture showed the two enjoying a beverage, while the second featured them dressed in costumes. The third and our favorite photo showcased the two men laughing candidly while lounging in their business suites and the last, a black and white featured the two men engaged in funny banter.
Well, here's wishing Buffet a happy birthday and the world – a friendship as fine as the one between this duo!